It's safe to say Sam Carraro and Coco Stedman aren't a match made in heaven on Married At First Sight.
It'd be safer to say he kinda hates her.
After getting married during Tuesday's episode, the fashion brand owner didn't hold back when asked his real thoughts about his bride during a chat with producers.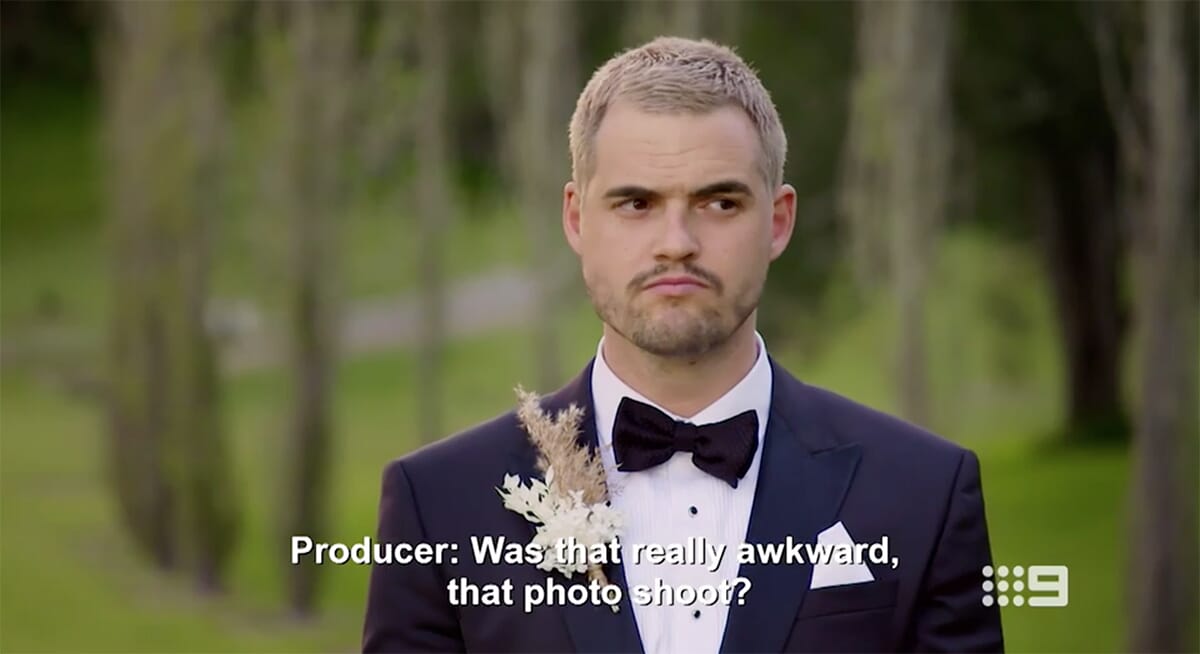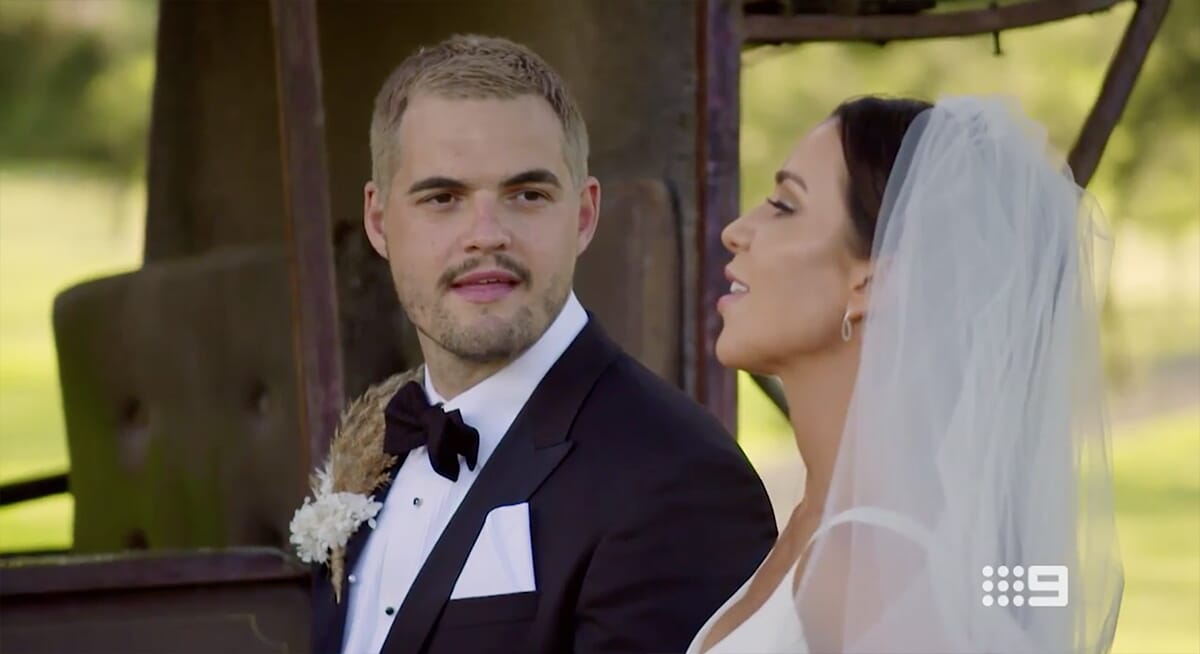 Here's what Sam said:
'Look, you know, she's not… I mean, our chemistry… Do you want me to be brutally honest? I don't want to look like an arsehole, I've just met her, she might be a really lovely person. She's definitely fucking extra and out there, she's not my cup of tea. She's not my type, far from it. That's being brutally honest.'
Meanwhile, despite appearing initially impressed with Sam, Coco wasn't particularly hopeful about their compatibility.
'There's not that initial [grunt noises], but there is that, like, "I want to get to know you". I don't know how much we have in common,' she mused to producers.
We can't wait to watch this one play out.