Married At First Sight's Bryce Ruthven has revealed the apparent real reason he was feuding with Sam Carraro at this week's dinner party.
Speaking to Hit106.9's Nick, Jess and Ducko on Thursday, the radio host said a lot of stuff was cut from TV, and viewers only got to watch a 'tame' version of what actually went down on set.
Read everything Bryce said below.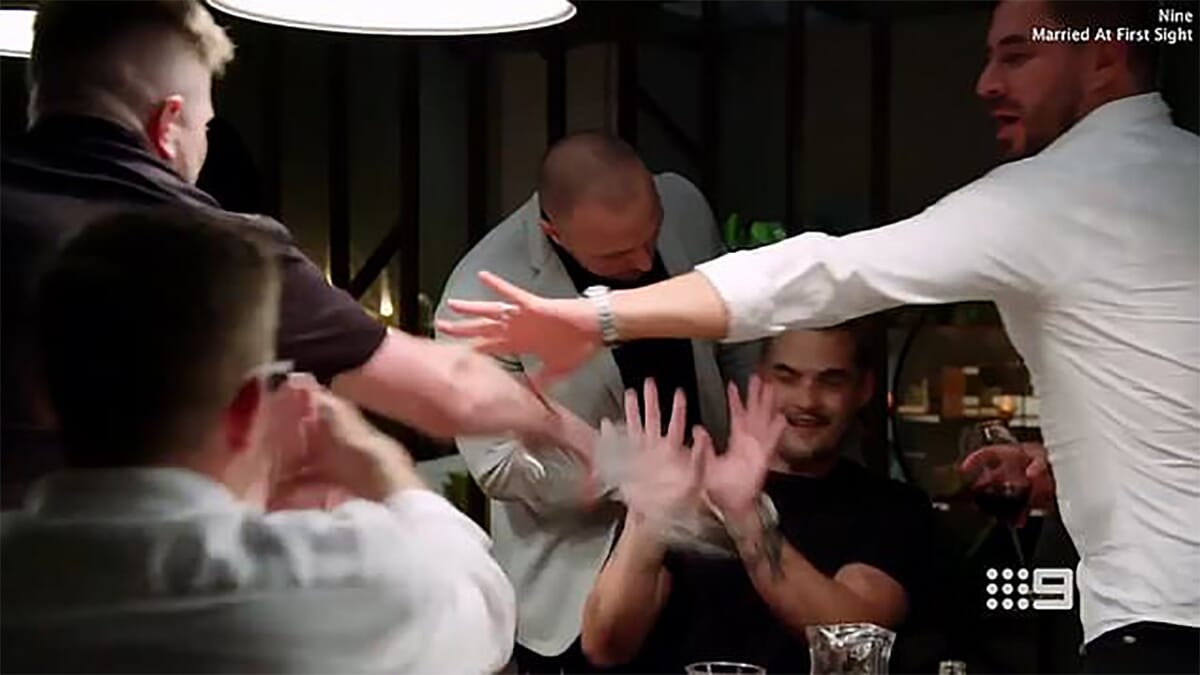 'I think [what aired] was a very tame version of what happened on the night, to be honest. There was a lot that didn't make the 90 minutes. And the main ingredient was missing, which was the catalyst of why everything got so heated. Sam made comments about Coco at the commitment ceremony, and I sort of spoke up for us boys that [didn't agree with that]. During the week, he also made another comment about Coco that a lot of us heard – and a lot of us thought was disgusting. That was basically the catalyst. You saw a lot of people being quiet [at the dinner party] because they didn't want to bring it up, because it was the worse thing they've ever heard someone say to another human being.'
When asked what exactly Sam said, and if he personally heard him say it, Bryce continued:
'So, he said it to her and then I got told by another groom [who heard him say it]. That groom I do trust, he knows Sam well, and I'm not surprised. I brought it up to Sam and that actually wasn't shown at the cocktail party. He said that [Coco] looks like a burns victim because she wears fake tan.'
We'd just like to point out that right now, there is no evidence of Sam making this remark about Coco and nobody else has confirmed this story.