Married At First Sight's Nasser Sultan has questioned if he suffers from some kind of 'split personality' after losing his sense of identity while desperately chasing fame for the past three years.
Speaking to The Wash's editor Josh on the second episode of Not Another Reality TV Podcast, Nasser admitted that after his season wrapped in 2018 he was initially playing the character of a 'deluded reality star' to remain in the press, but the parody he created soon completely consumed him.
Since then, he acknowledges he's become 'obsessed' with tearing others down 'just for a headline' and confessed that the few real friends he has left are 'embarrassed' to be seen with him.
Here are some of the highlights from his most honest and uncomfortable interview yet…
Nasser Sultan on playing the character of 'Nasser Sultan':
'Sometimes it's like there's a split personality. There's the, "Can I get a photo with you? You're amazing" – and then there's this other character, where it's like, I'm not that big [of a celebrity]. The whole thing is a front. I've put on this front, and I think I've done it extremely well, nobody has done this character [before]. I'm realising now that you can't play this character forever, there has to be a limit where [I say], "Enough now, I have to change direction".'
Why he couldn't return to real life after his season ended:
'It's hard, when you get off a show like this, you're on a high and you're getting all this attention. When you're walking down the street and people want photos. I even remember the police once pulling me over for RBT and letting me go because it was Nasser. They let me off because they'd just seen me on this show. You get a big head, you're in this bubble saying to yourself, "I'm untouchable, I can do whatever I want". I wanted to continue to be noticed and recognised. I never wanted it to end – I wanted my name to be known by everyone across Australia … It all went wrong because I started to embed myself in the lives of everybody else. I am obsessed.'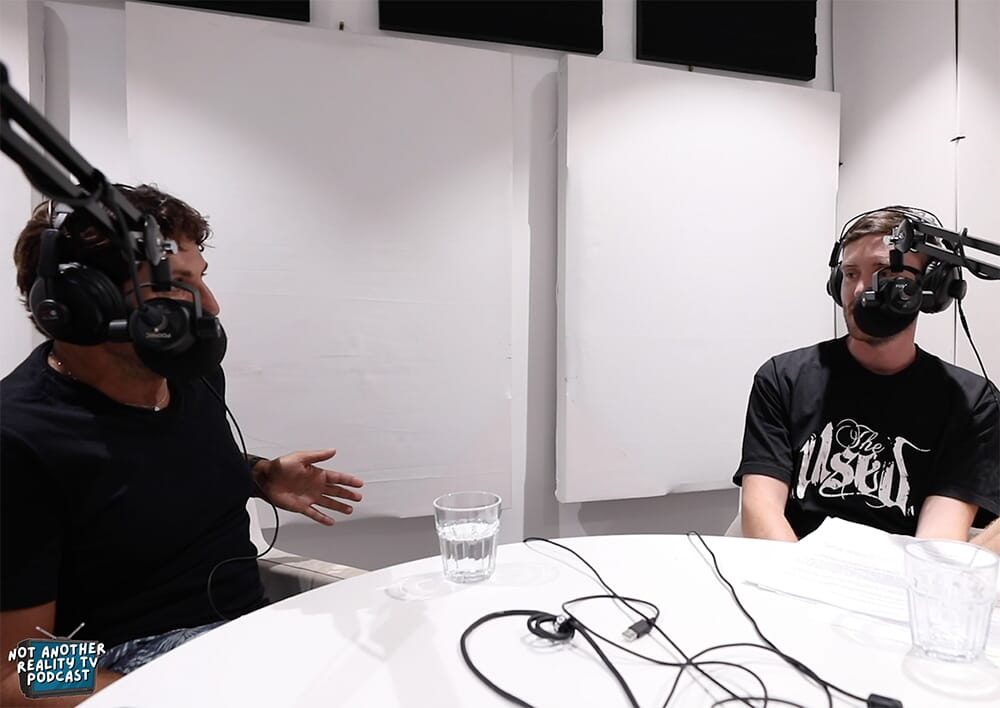 Throughout the rest of Nasser's interview on the podcast he talked about what he really thinks about the 'ambush' he suffered at the Grand Reunion, if he genuinely is sorry for some of the things he's said and done in the past and why he desperately craves attention so much.
Nasser also explained what his family and friends think of his public persona, and if he is genuinely happy in life or not while reflecting back.
The chat is an interesting look at how the slightest bit of 'fame' can change a person.
Click here listen to Nasser's complete interview on Not Another Reality TV Podcast on Spotify or Apple. Or listen online via the player below: