Jess Wardrop won hearts across Australia on Married at First Sight's third season in 2016.
And while things didn't work out with her on-screen husband, Dave Crisp, who dumped her on national TV, admitting he was expecting 'something a little different' – it wasn't long before Jess fell in love the old fashioned way, on Tinder.
Within months of meeting fiancé Chris Papas the reality star fell pregnant, and she then welcomed their first child, daughter Stevie, on New Year's Eve 2018. 
Since then, Jess has been open with fans about developing postpartum depression and her struggles with body image, regularly sharing her experiences to Instagram in the hope she'll be able to help others.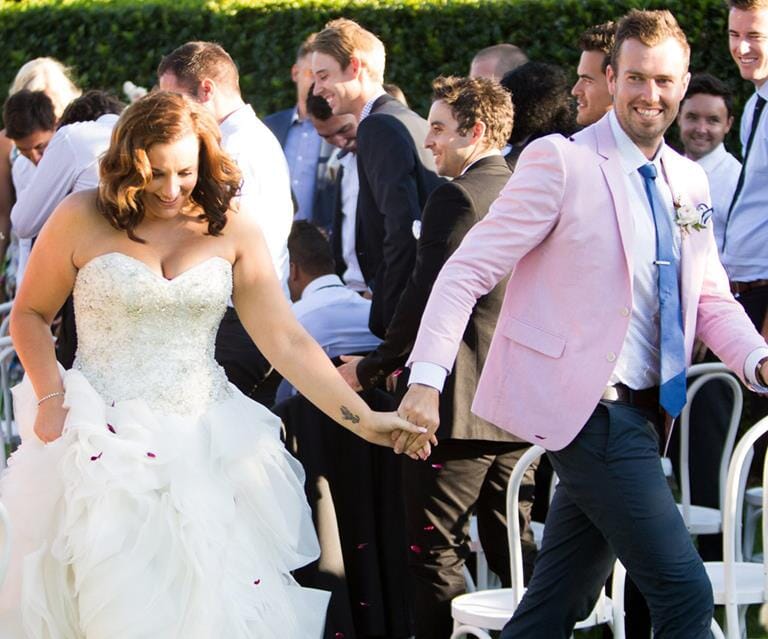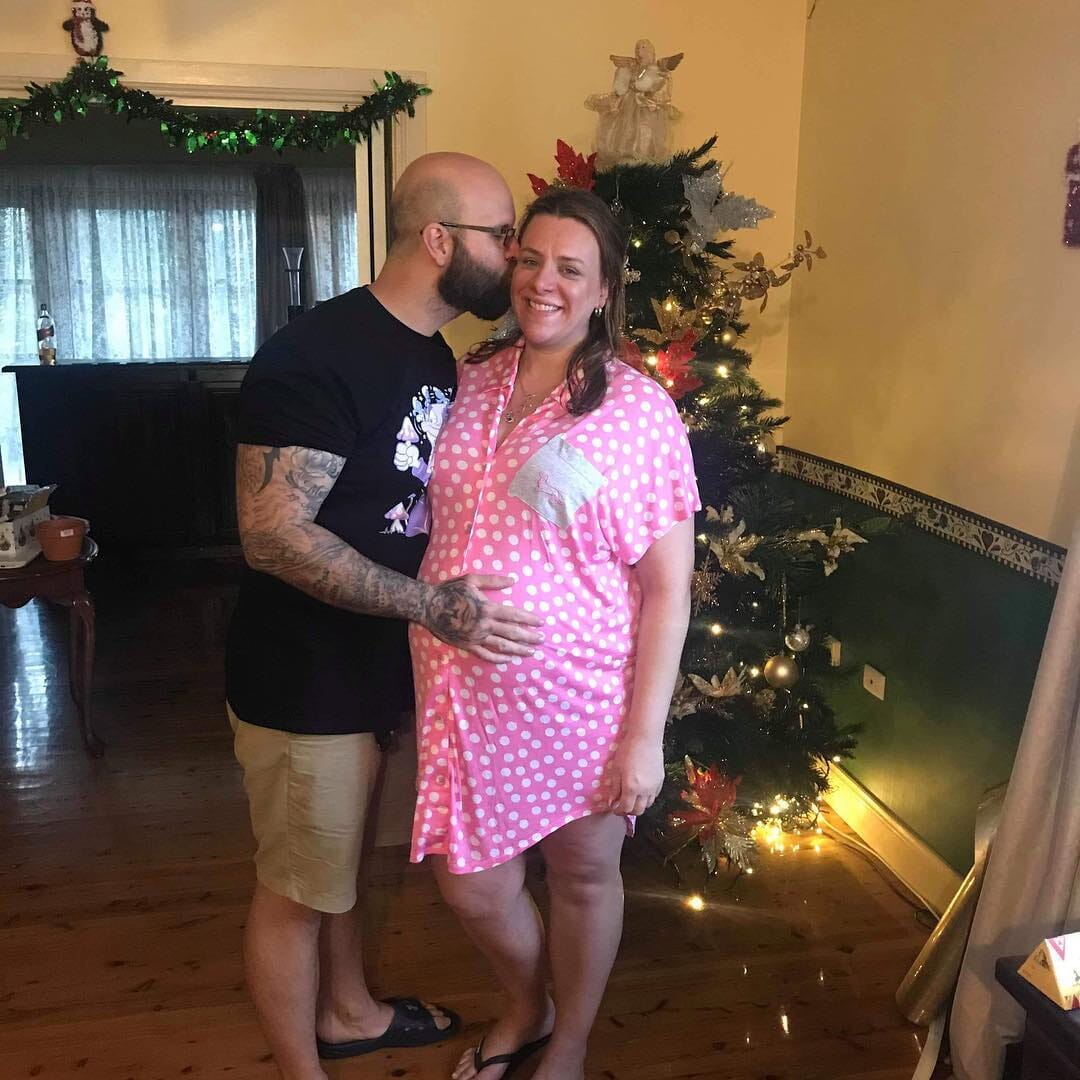 After sharing an unfiltered picture in her underwear in October, she wrote:
'This is my postpartum body. I gave birth to my wonderful light of my life Stevie 9.5 months ago. She is funny, sassy beautiful and cheeky. She is perfect. This is the first time I have looked front on in the mirror at my body because right now I don't like it and all I see is flaws which in actual fact is normality.

'Cellulite, Nanna knickers, Bloody huge boobs. Then I see women boosting about how they bounced back and are wearing bikinis already and it makes me mad. Why didn't I bounce back? What's wrong with me? Will I ever look the same? But more importantly why the fuck are they making other women feel like shit???
'A reality for me is I want to be fit and I want to look in the mirror and be happy with what I see. Actually I'll be happy to just look at myself in the mirror. Instagram has taken a wonderful step to remove likes from their platform and I applaud them for it. But it does not stop "influencers" setting unreal expectations about your body post baby. Their body and your body are not in competition and I needed to realise this.'

Jess said that while posting the photo was 'scary' – she wanted to be honest. 
'I train at the gym, I do boot camps and I have recently signed up to life and easy because I need help. But most of all I speak to someone who helps me with all the things that happen physically and emotionally after baby. I want you to see my journey and hopefully in some way I can inspire you on yours.'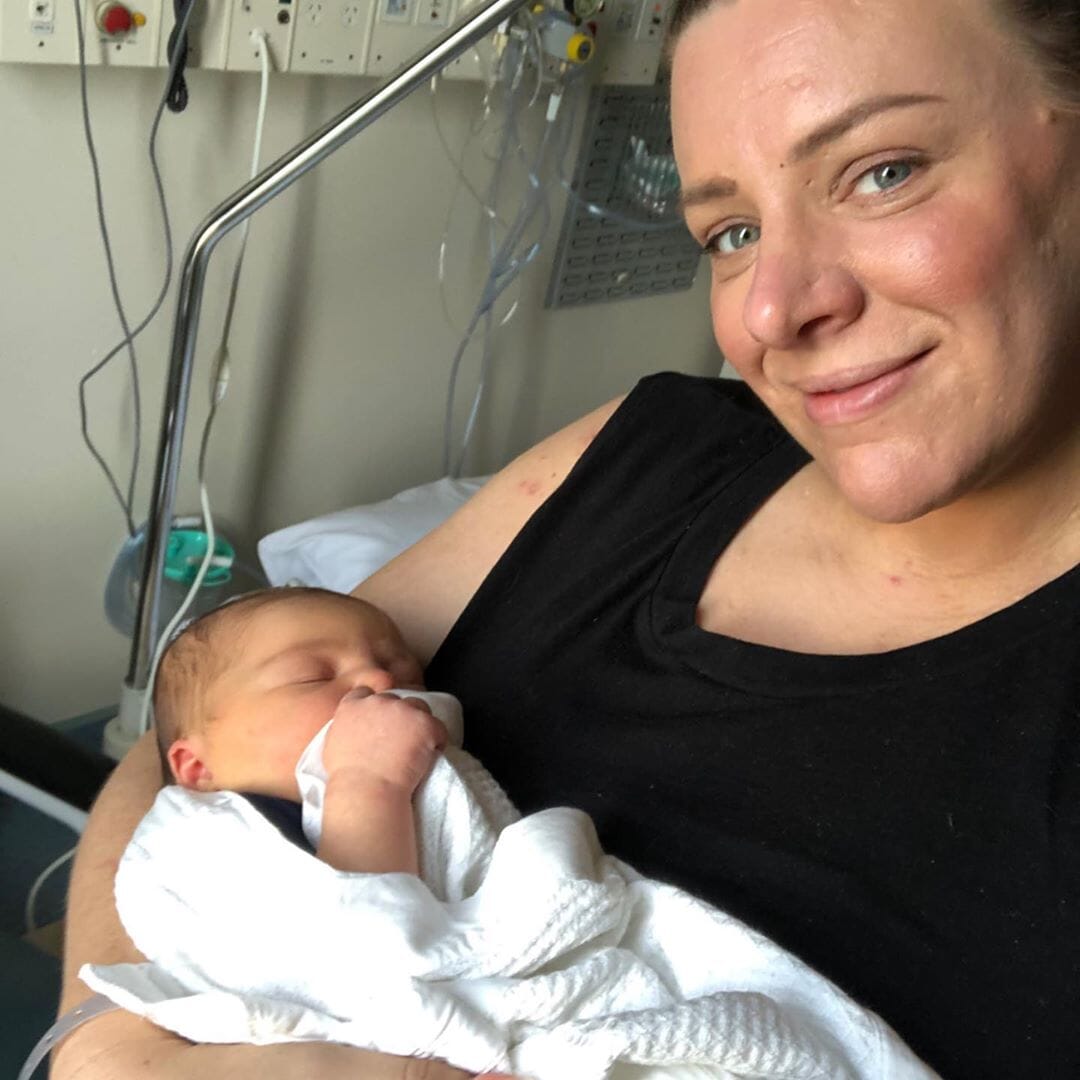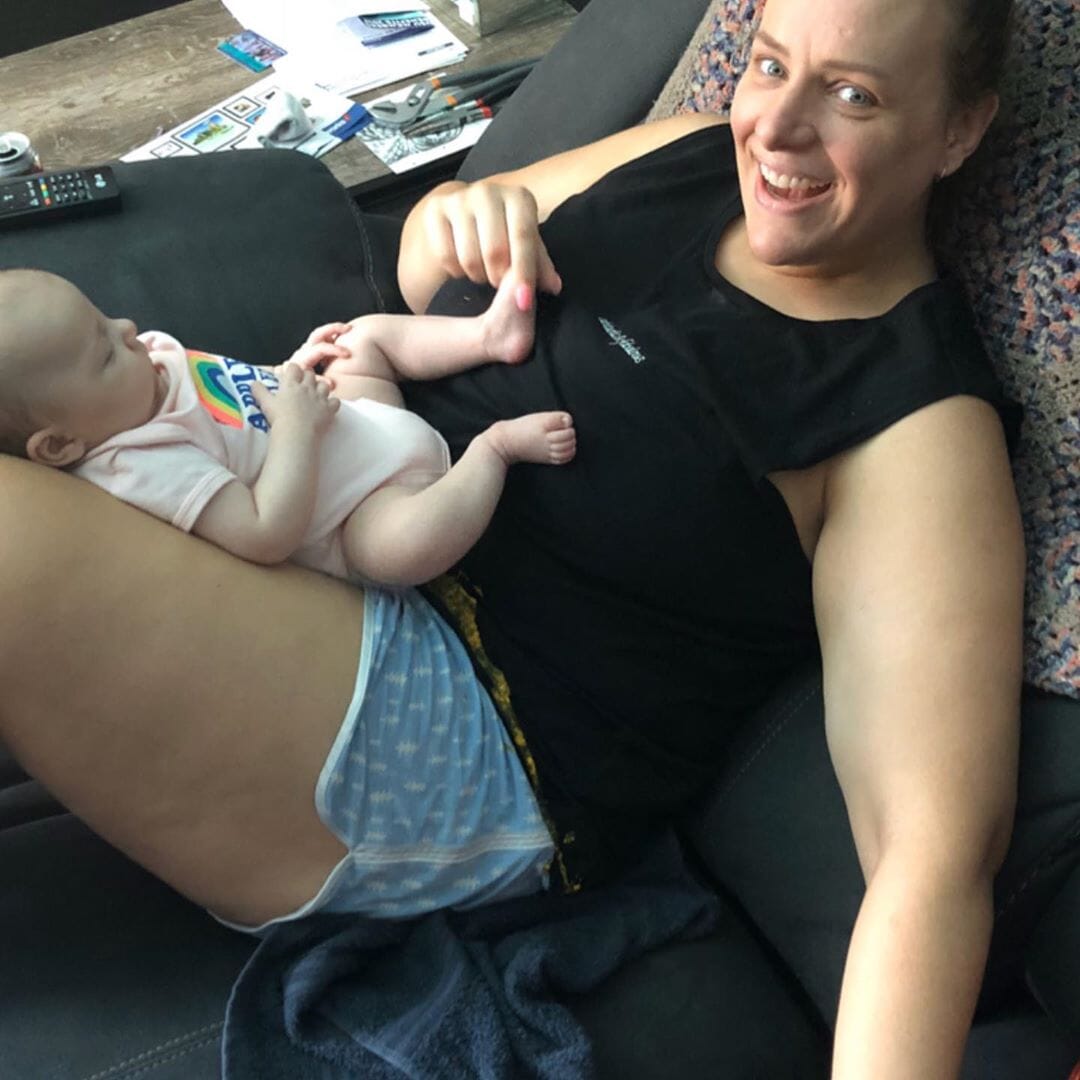 Since giving birth, Jess has spent a year getting help through St Johns of God Raphael services and is in a much better place both mentally and physically. She encourages other mothers who are struggling to also seek professional support.
'I felt disconnected from this gorgeous girl and I really wasn't sure if I wanted to be a mum and yearned for my old life and my old body and at times I resented my daughter and the changes to my life.

'The human body is a wonderful thing as it created and feed and comforts my little love but it also causes me sadness and pain because I don't like it anymore.
'I struggled with the slightest change in Stevie's behaviour or routine and my anxiety was out of control. I am a better mother now. Sure I still think about what was, but I now acknowledge my feelings are normal and there is nothing wrong with accepting you need help.'