We've now reached that point of this year's Married At First Sight where we have no idea what's going to happen next and who's going to last.
So we thought we'd do the most logical thing possible and book a psychic to look into the future and see what's in-store for all of the cast.
Yes, we're being serious btw.
Thankfully Sydney-based medium and psychic Chloé Campbell (@cokoblanch.medium) was up for the challenge. So we sent her a few questions, and here are the answers we got, via her powers…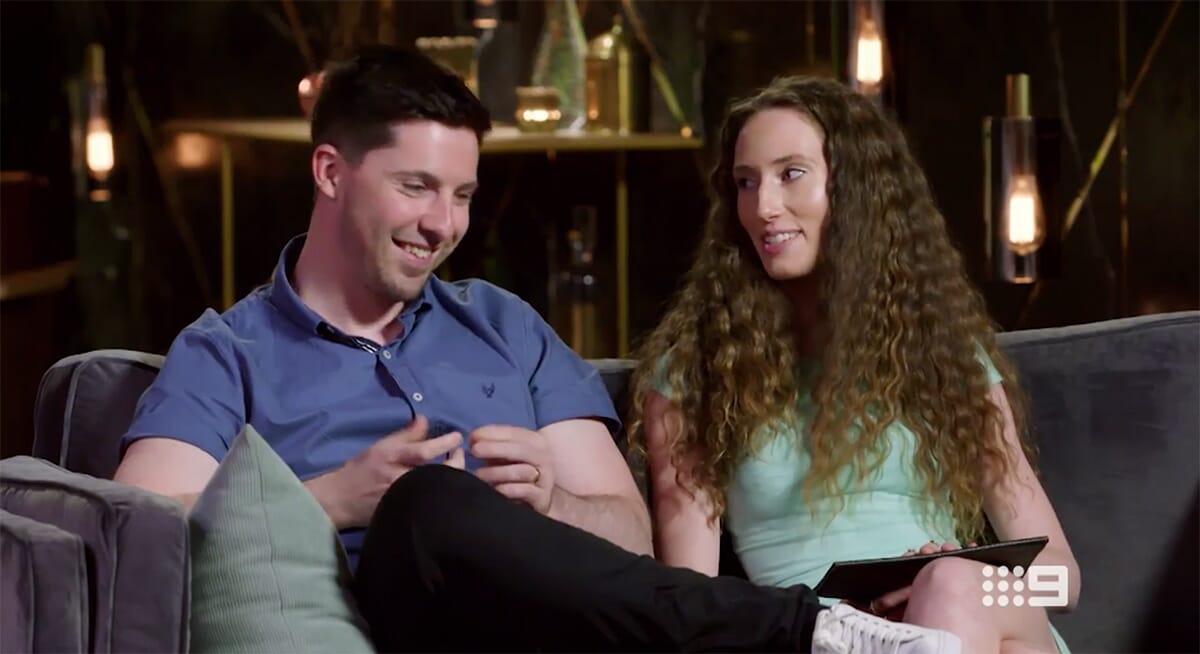 Are Patrick and Belinda going to live happily ever after and have children together? 
'What a couple! The two of them are exactly where they are meant to be in life and they are meant to be together, for now. However, I do not see them having babies together. I see them breaking up later down the track. As soon as that happens a woman is going to snap up Patrick and they will settle down. Belinda on the other hand, I see roaming through France happily alone and then crossing paths with the father of her children.'
Will Melissa ever leave Bryce?
'I remember the first moment I saw Melissa and Bryce on TV, I pointed to them and said to my mum, "Wow they are soul mates; they have known each other before in a past life". What an interesting way for their two souls to connect again, this time around. Together I see comfort; I see a growing love and two very similar souls with different personalities. No, I do not see Melissa leaving Bryce, but I do see a beautifully unique relationship that works for the two of them. Pram in hand, Melissa and Bryce have children together in their future.'
Are Booka and Brett going to last outside of the social experiment after the show?
'A beautiful fleeting romance for the two of them. Sadly, it's a no from me. The chemistry is hot and their style matches. However, these two personalities are just not going to cut it for them to make it work. They are at different stages of their lives and the show will catapult them into different directions. But, I'm sure Brett will be watching Brooka from afar. '
Is there going to be another cheating scandal?
'Connecting to the show, I can see that a lot more goes on behind the scenes. With this question, I can't seem to get Georgia the intruder out of my mind. I do see her being intrigued by another MAFS contestant from the show. Hopefully, this one gets caught on camera. This season is about to get very interesting.'
Is Russell ever going to move into politics and run for the Premier of Victoria? 
'This one is a no from me.'
Find Chloé at @cokoblanch.medium to book a Medium and Psychic reading to connect to your passed loved ones and an insight into your future