Warning: This article contains spoilers 
It wouldn't be Married At First Sight without a cheeky little cheating scandal, which we now know is exactly what is going to rock this year's season.
Thanks to a rather unfortunate editing fail, many attentive fans have worked out there's an 'affair' storyline on the way – and who's at the centre of it.
At the start of Monday's season premiere, a blink-and-you-miss-it moment during the opening montage revealed two people getting intimate with an unknown voice saying 'I wish that the experts matched us'.
But the brief clip failed to properly conceal the people in it, kinda ruining the big storyline.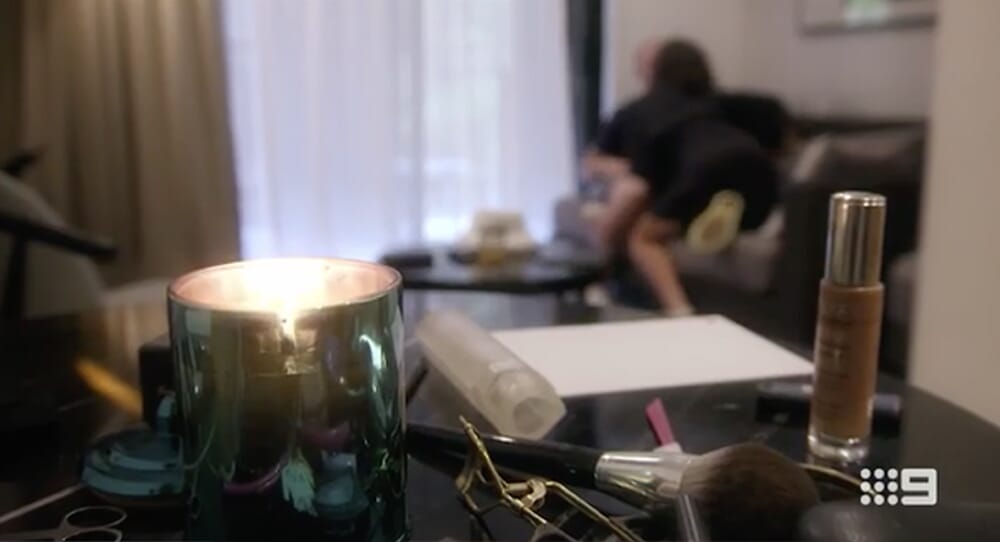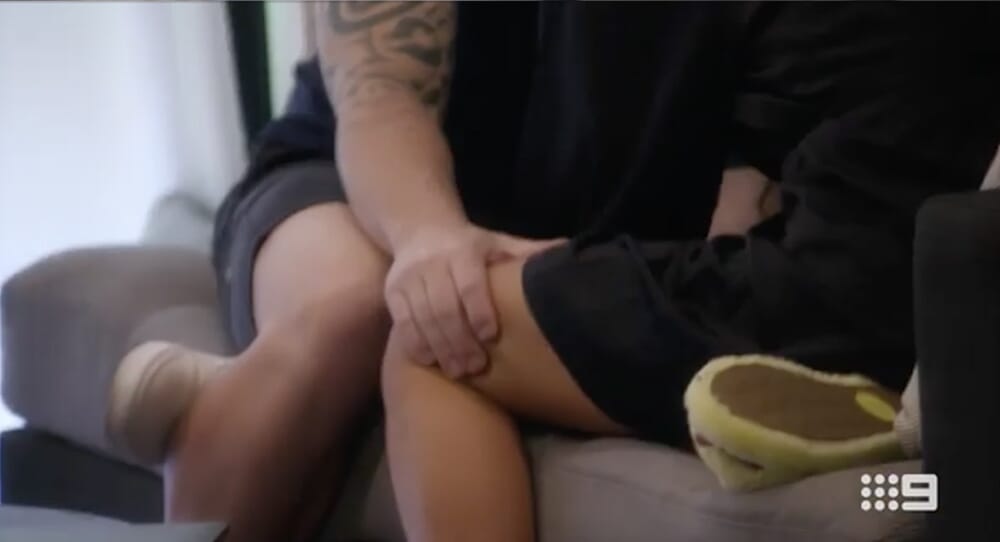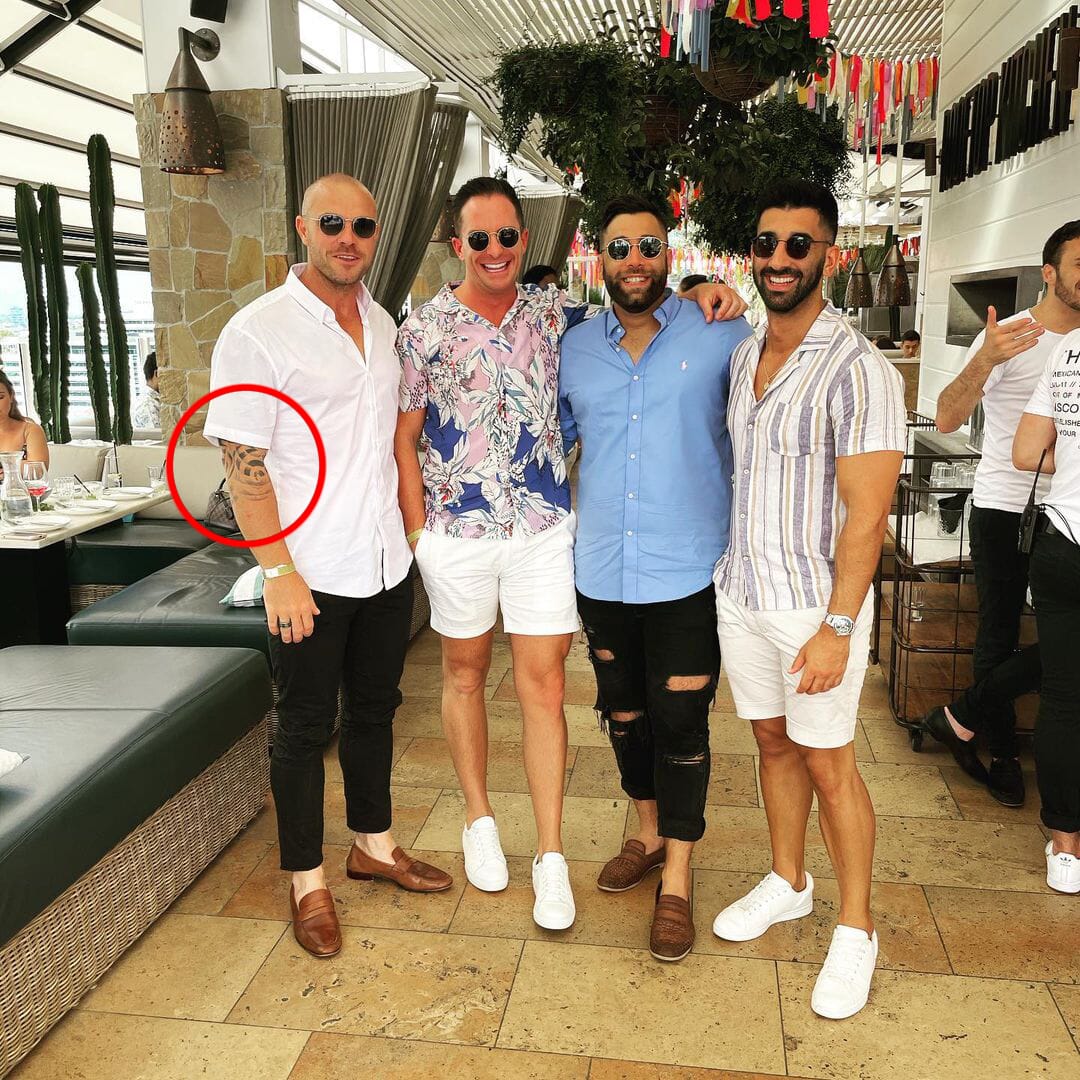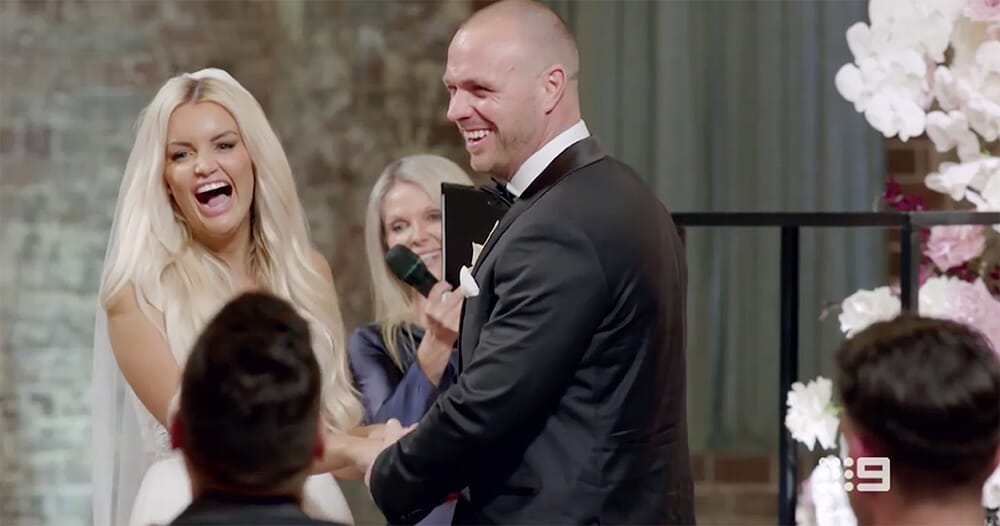 The brief clip featured groom Cameron Dunne, who 'married' blonde Samantha Jayne during Tuesday's episode, kissing a brunette.
Although Cameron and the unknown brunette were mostly blurred in the footage, a close-up focussed on his very recognisable tribal tattoo.
As there are only two brunettes on the show, Coco Stedman and Belinda Vickers, it appears he must have an 'affair' with one of them – or possibly an intruder bride, who we are yet to be introduced to.
'There is definitely that spark and I wish that the experts matches us,' the brunette, who sounds somewhat like Coco, is heard saying in the clip.
Time will tell which bride it is…
Interestingly, since filming wrapped in November, Cameron recently revealed he has left Melbourne and moved in with Jessika and Rhyce Power on the Gold Coast.
Which makes this even more confusing.