It appears that Married At First Sight's Elizabeth Sobinoff and Seb Guilhaus may be about to officially get back together. Or so it seems.
After announcing their split in January, The Wash can reveal they're currently enjoying a trip up to the Gold Coast together.
And not to get your hopes up or anything, but before the trip Seb was spotted by a fan ring shopping over in South Australia.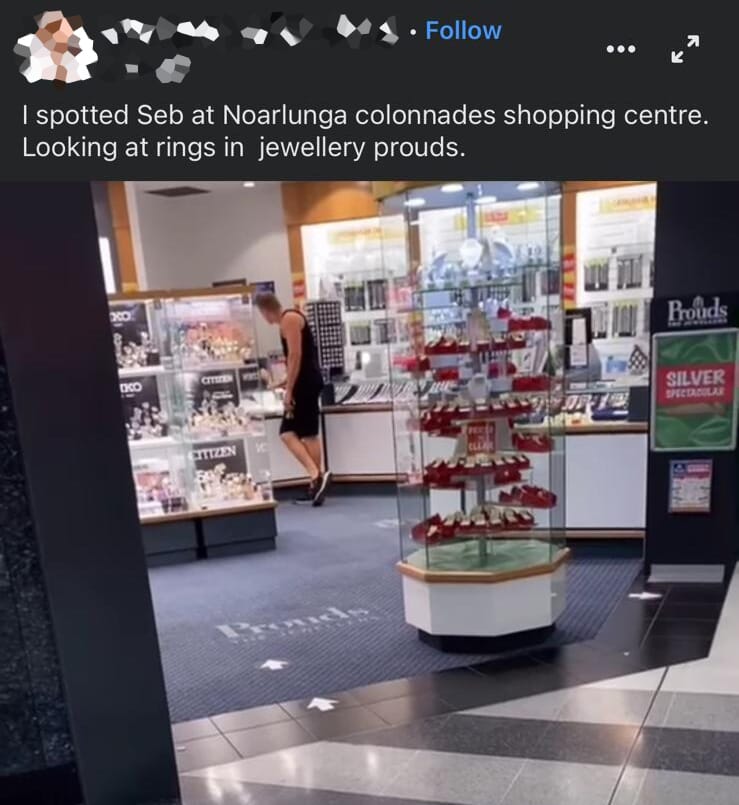 Here's what is going on….
Towards the end of February, Seb was snapped browsing the rings at Prouds the Jewellers in Adelaide's Colonnades Shopping Centre .
The fan specifically mentioned he was browsing rings, before then posting a picture of him to a Married At First Sight fan page on Facebook.
The post has since gone viral in the Married At First Sight world, with all kinds of rumours now doing the rounds amongst fans.
We were then messaged by a lovely reader (hiya Anna) on Monday, who spotted Liz and Seb at Pacific Fair Shopping Centre on the Gold Coast.
'I work at Pac Fair on the Goldie, just walked past Lizzie and Seb looking very much together. It took me a sec to register it was them!! Too late to take a pic! Both so tall and she was wearing all black with big sunnies on. They were smiling and laughing, both had their arms around each other walking through the centre! They looked adorable,' onlooker Anna told us.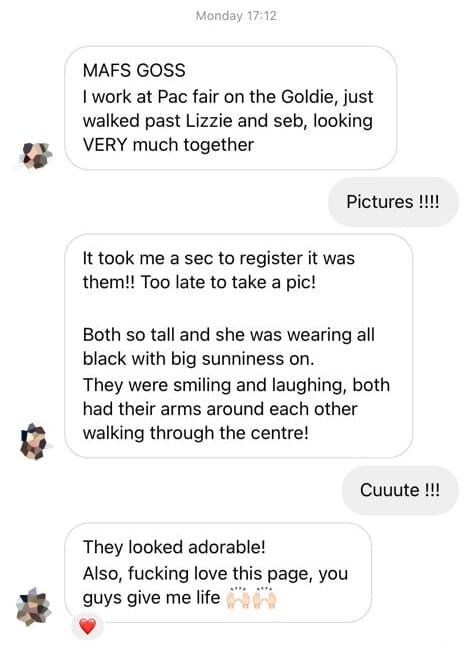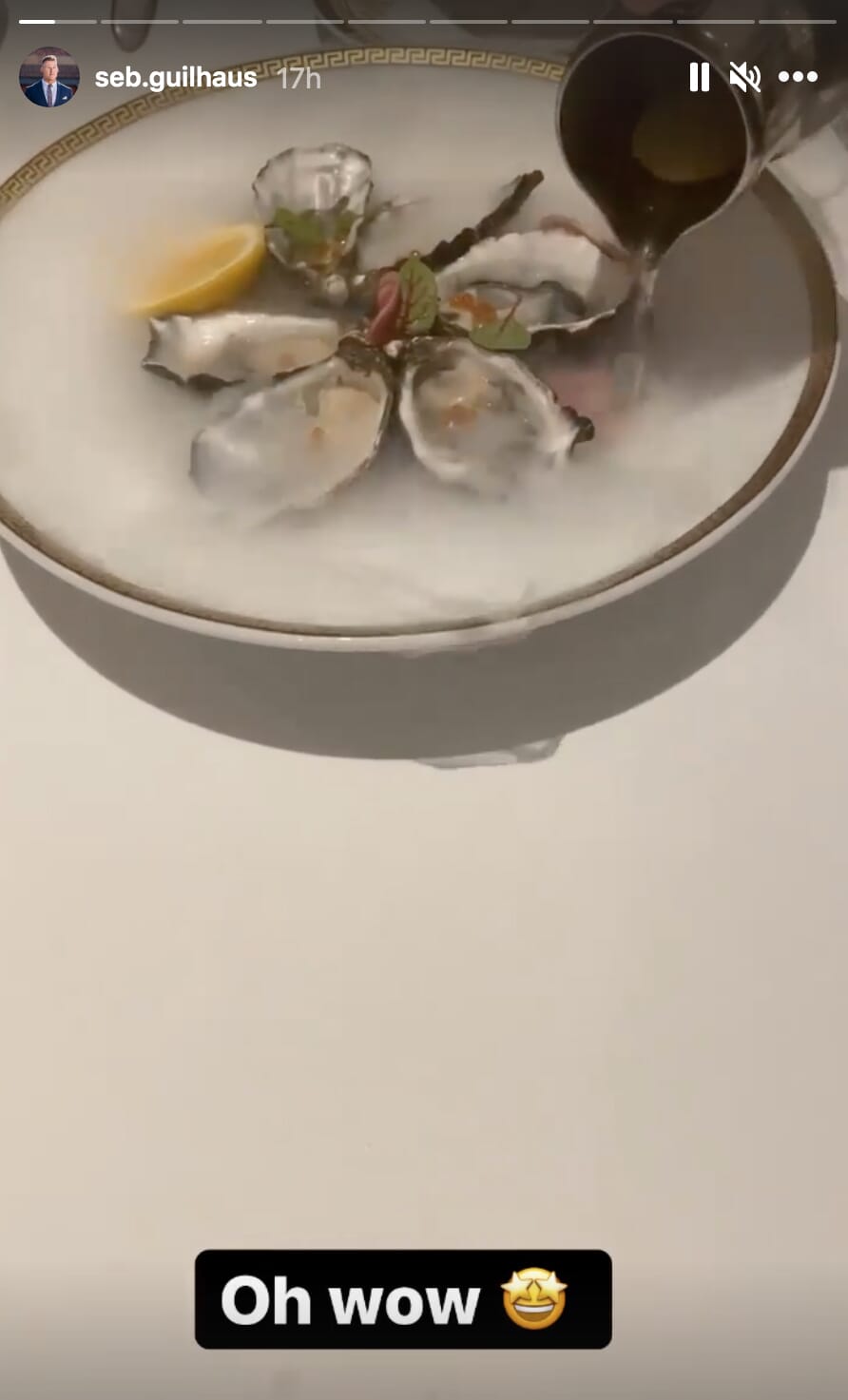 Although the pair are yet to share any updates together, we overheard Liz in the background of Seb's Instagram Story on Tuesday night.
As he shared a video of his food while dining out at Palazzo Versace Gold Coast, she said 'love it'. Well, we're 99.9% sure it was her voice.
Of course, none of this technically means they're back together, and they may just be hanging out as friends, but we live in hope.
We've messaged Liz and Seb to see if they'd like to say something but are yet to receive a response.