Married At First Sight's Elizabeth Sobinoff and Seb Guilhaus have once again fuelled rumours that they're officially back together.
Despite recently denying they have rekindled their romance, a fan spotted the pair enjoying a date in Adelaide over the weekend – where they were apparently 'pashing' for all to see.
'Seb and Liz were pashing and having dinner tonight at Oyster Bar in Adelaide. I tried to be discreet in taking a pic as we were also in the same bar so managed to get this while walking back from a smoke,' the fan told us over Insta.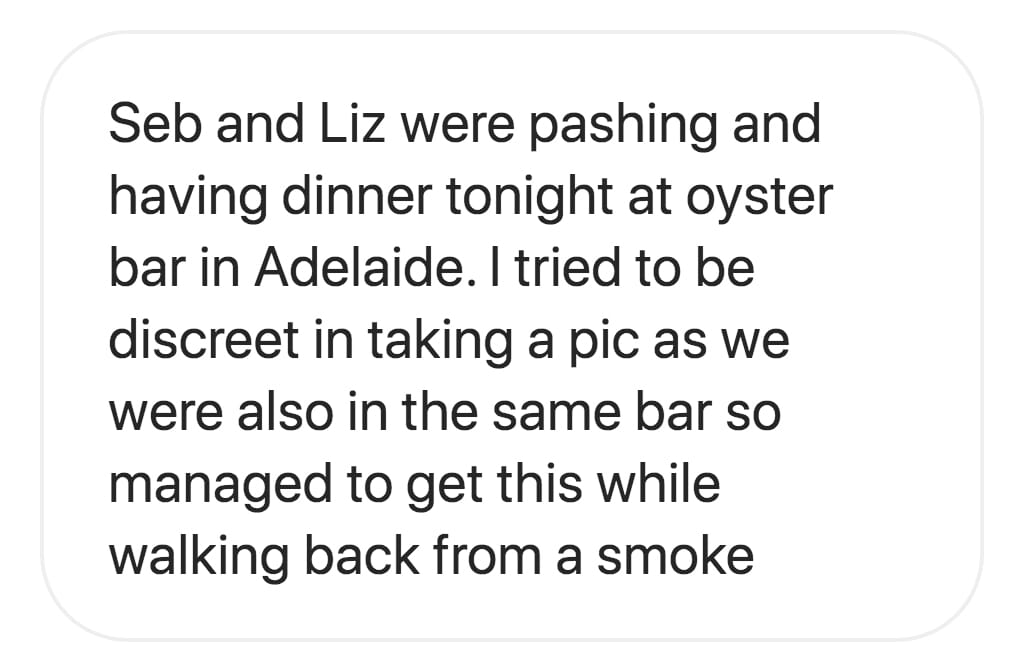 However, don't get too excited.
Although the pair aren't wanting to comment publicly, which we understand and respect, a source who knows them personally has told us 'they're not rushing to label anything and are just enjoying spending time together'.
Which is fair enough, hey?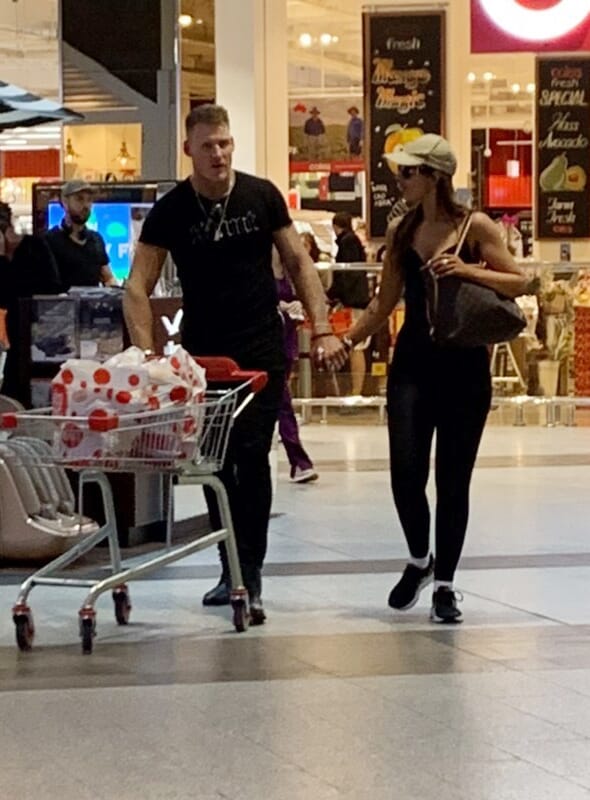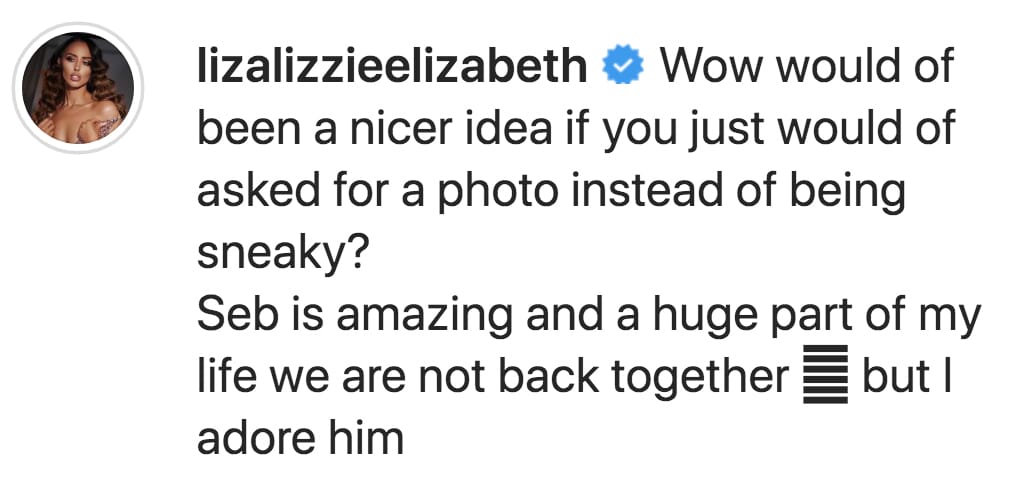 Earlier this month, after another fan sent us a picture of Liz and Seb holding hands while at Coles, Liz did offer the brief comment below.
'Wow would of been a nicer idea if you just would of asked for a photo instead of being sneaky? Seb is amazing and a huge part of my life we are not back together but I adore him.'
Seb then shared the heartfelt post below to Instagram discussing their connection, and has also remained silent since then.
'I've just gotten back from a lovely 4 nights on the Gold Coast. It has been a lot to process. Liz and I seeing each other for the first time after separating, wondering how we would feel, where we might want to head, anything that's gone unsaid. I'm so happy with how we both handled everything with total respect and pure communication, we had so much fun, we showed each other that even after our title and our conditions had changed. We still have each other's back – and we will always have each other's back because we love each other, we respect each other; but for now and possibly for the rest of our lives we are close friends. And we may have had some very brutal and equally humorous conversations about exactly where we are at, but it's refreshing and it's mature, and we want to be in other's lives in some capacity – because the alternative is something we wouldn't want to think about.'