Married At First Sight introduced the show's first ever bisexual groom Liam Cooper on Monday.
And viewers are already furious over how the 29-year-old's sexuality has been exploited so far – with him being outed and forced to tell new wife Georgia Fairweather in front of everybody at their wedding reception, rather than in his own time.
During an appearance on Tuesday's Today Extra, Liam expressed his disappointment at how it unfolded, and raised some valid questions.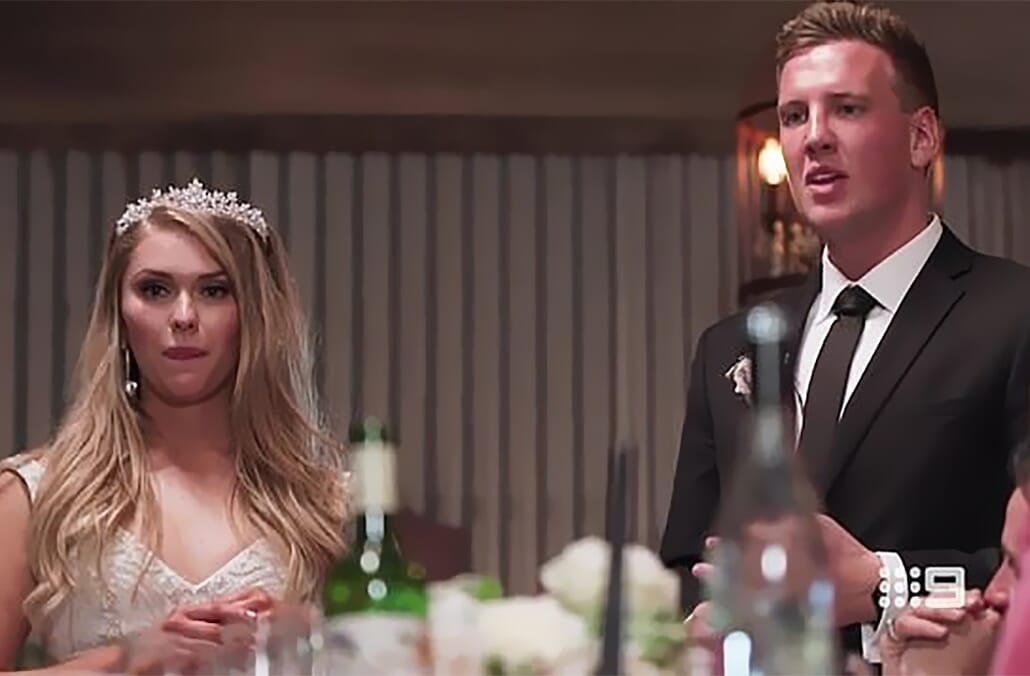 'Now looking back at it, I wish I would've been able to talk to Georgia — just me and her — instead of having the whole group to come out that way,' he said.
'I'm a big believer in we shouldn't have to have labels. Heterosexual people don't have to come out, so why does anyone from the LGBTQI community have to come out?'
In a second interview, he told 9Entertainment: 'Being bisexual — it doesn't define who I am. I hate labels. I even hate having to say I'm bisexual. We shouldn't live in a world where we have to put labels on each other … I know some people do think that, "Oh, he's bisexual, so if I date him I have to worry about not only girls but I have to worry about guys as well." But it comes down to the person. Every partner I've had has always trusted me.'