Warning: This article contains spoilers
Married At First Sight's Kerry Knight and Johnny Balbuziente are officially still together, if all of the evidence we're going to list below is to be believed.
Over the weekend, multiple of you spotted the couple out and about on the Sunshine Coast, running errands and looking very much like they're still in a relationship.
From Bunnings to Criminal Coffee Co, according to you lot the pair appear to now be living the dream together – and we're here for it.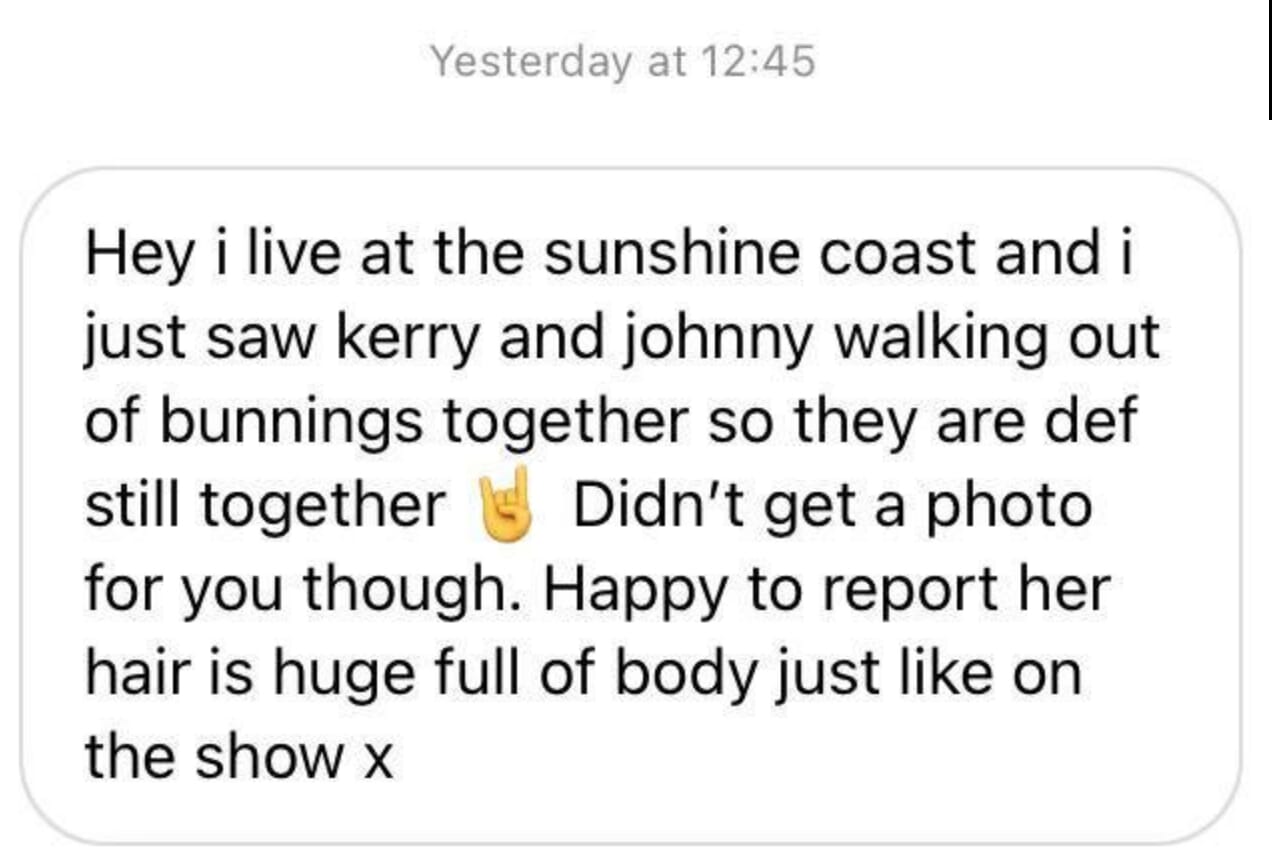 Meanwhile, we photographed the pair out and about together towards the end of November, which was also near the end of production.
Meaning they at least make it very near to the end of the experiment, and presumably choose to stay together. But that seems given at this point?