The ex-fiancée of Married At First Sight groom Jake Edwards has accused him of living a 'secret life' during their four-years together.
Paige Maree, who split from the former footy star in late 2019, has edited all of her old Instagram captions on selfies from their time together.
And her edits hint at a very compelling story.
'Who knows what you were doing when you were away?' Paige edited one caption to read, after initially posting about Jake heading away on a trip.
Another caption now reads 'deceit' and another says 'pity he doesn't act how he preaches'.
See them all below.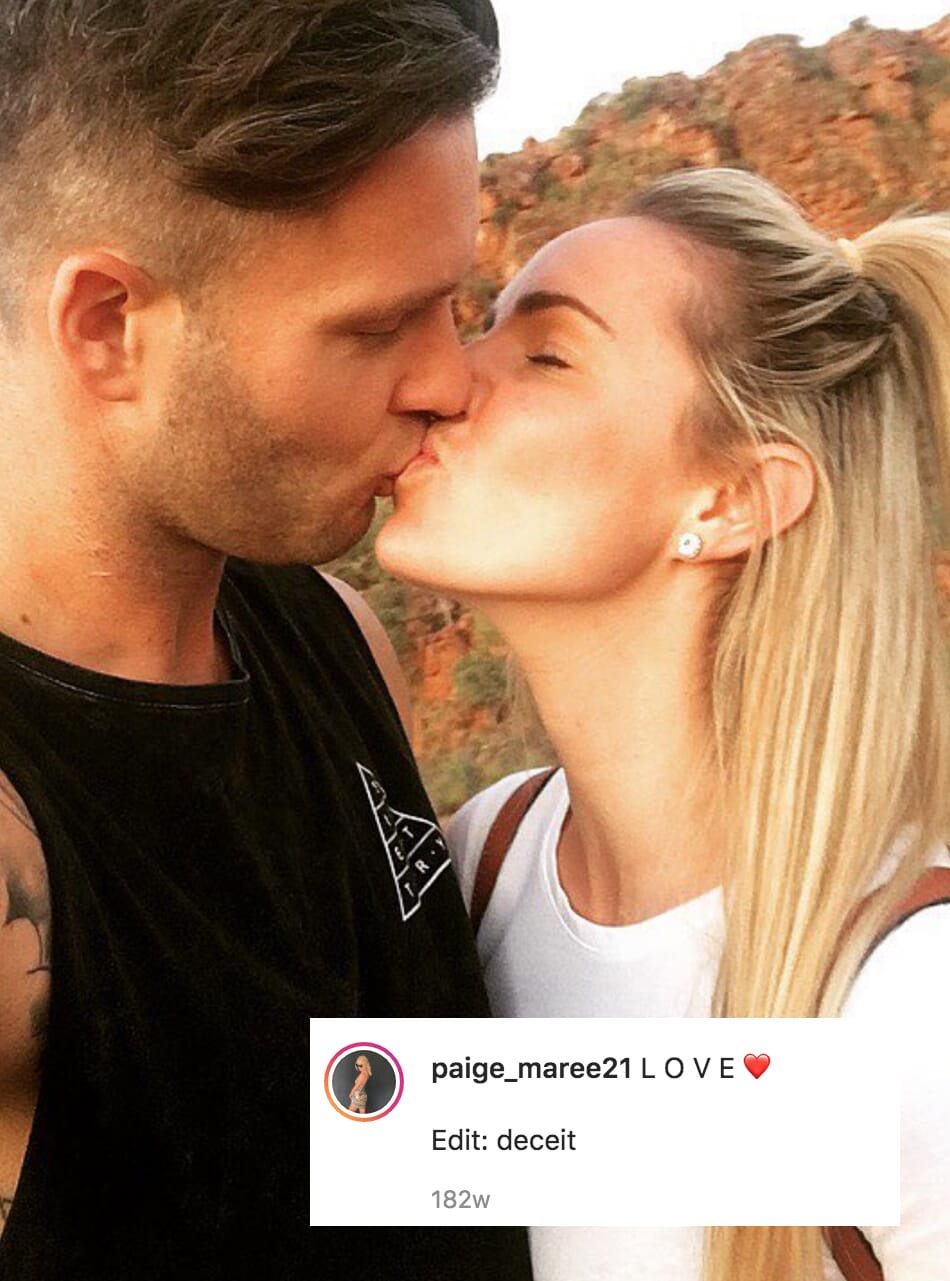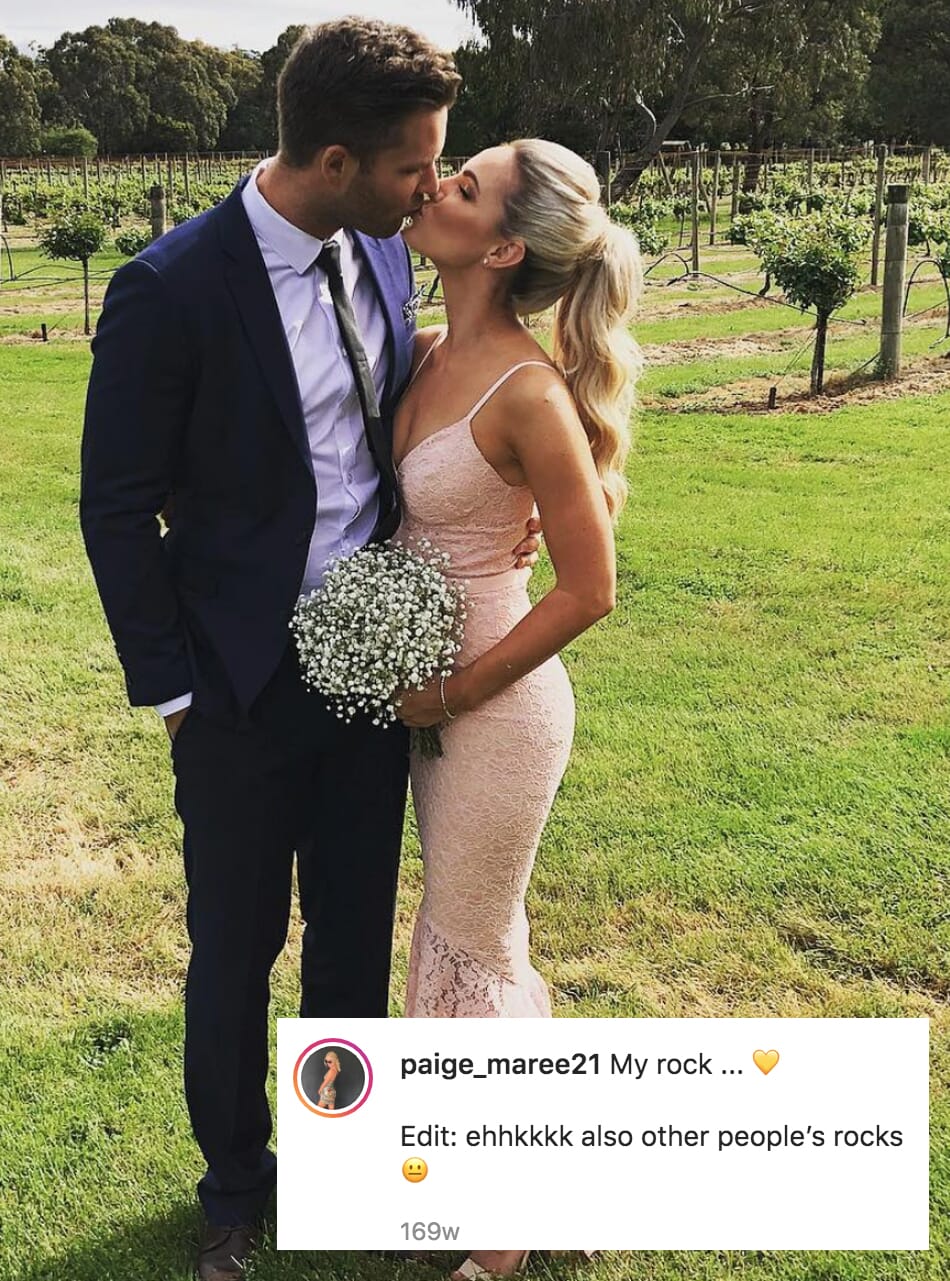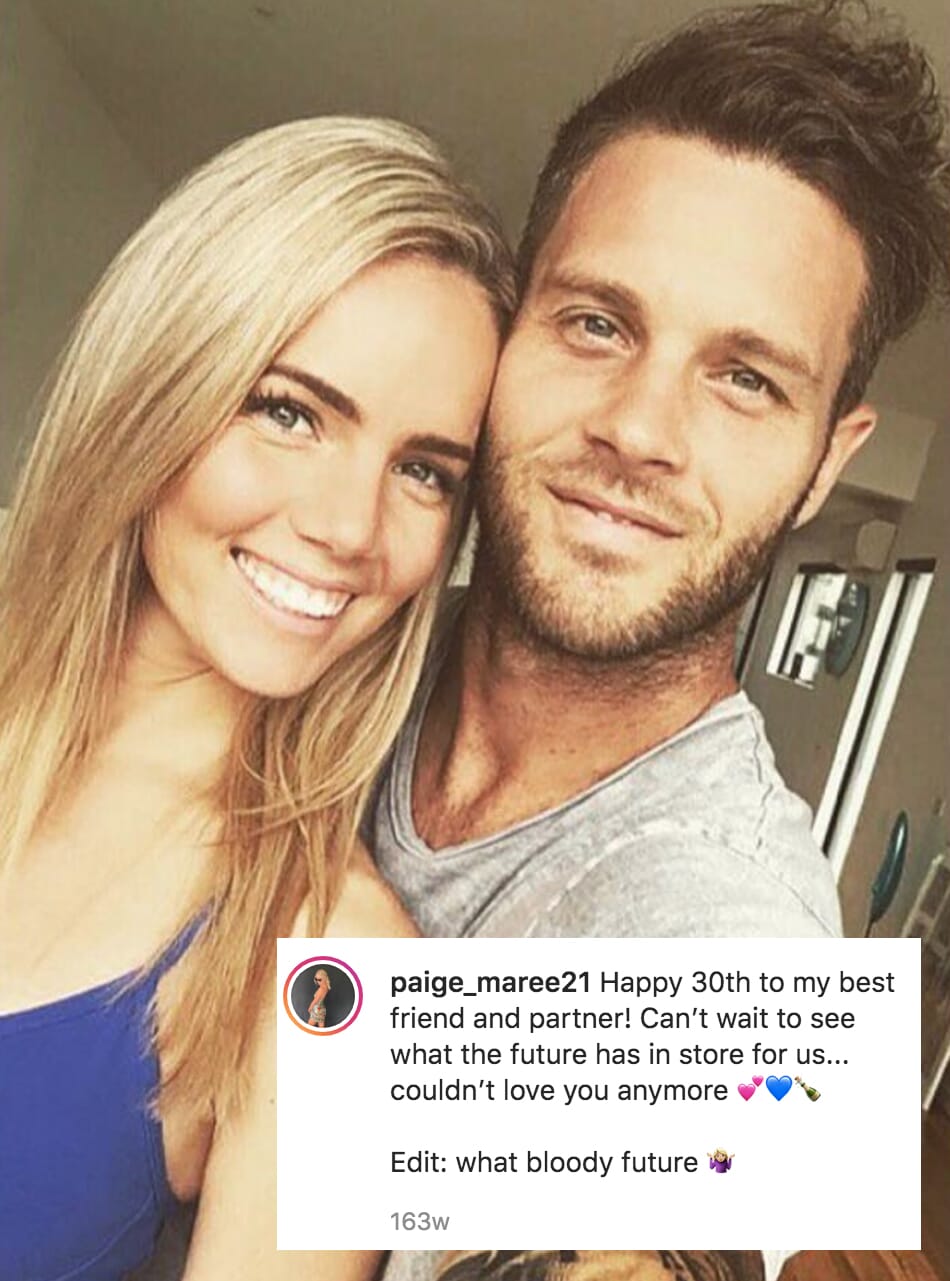 Of course, this is just one side of the story.
Jake recently said the pair simply 'fell out of love' during their time together. We've reached out to Channel Nine to see if he'd like to respond.
The 32-year-old married bride Beck Zemek during the show's season premiere on Monday night, and is already being referred to as a fan favourite.
*UPDATE*
Jake discussed his relationship with Paige during an interview with Fitzy & Wippa on Monday.
Although he didn't specifically acknowledge her Instagram captions, he said: 'We split 12 months before the show. We haven't been in contact at all and I don't think they'll be any need for me to reach out. The reason [I didn't tell her I was doing MAFS] was because I know the relationship we had at the time, and I was convinced she'd make me feel really terrible for doing something like this. So I probably would have pulled out.'