Married At First Sight's first commitment ceremony of the season if set to air on Sunday night, and Channel Nine aren't holding back with the dramatic teaser adverts on TV.
And for once, it seems it's not all being hyped up.
We were outside the show's studio warehouse in Lilyfield, Sydney back on October 8 when the whole thing was filmed, and it looked like some dramatic stuff actually went down.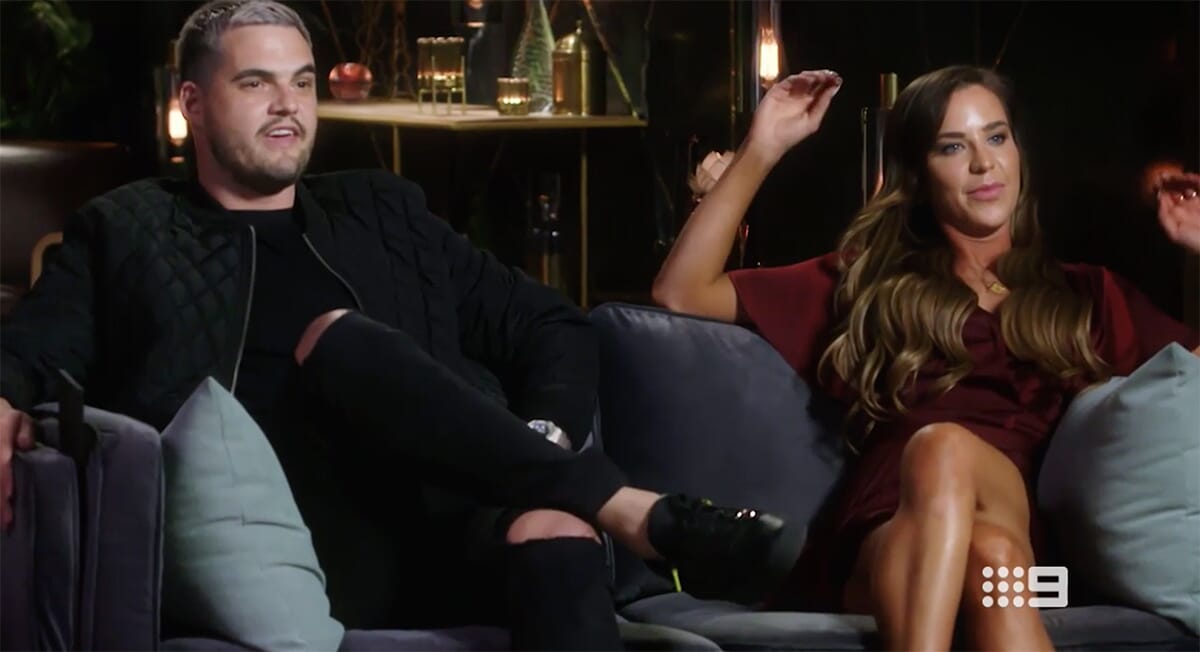 Although it was pitch black outside, we managed to snap a few grainy pictures through the window as the whole thing descended into chaos – and it appeared that Coco Stedman and Sam Carraro were at the centre of the drama.
We have no idea what was said inside, but after the couple walked to the sofa to sit down with the relationship experts, it looked like Sam got up and stormed off minutes later.
Leaving sexologist Alessandra looking livid.
Coco was later spotted in the middle of all of the brides, who appeared to be comforting her, as a producer stood to the side of them.
See it play out in our pap pics below: