During an interview with Hit 104.7 on Wednesday, Married At First Sight's Bryce Ruthven was asked about a random rumour that he slept with season seven star Connie Crayden last year.
Rather than deny the story respectfully and end the speculation, he responded: 'Ugh, Connie. Does she look like my type of girl? No, I can guarantee now that never happened.'
A little confused by the 'ugh' in his answer to the question, we reached out to Connie on Friday morning to find out how they know each other and what actually happened between them.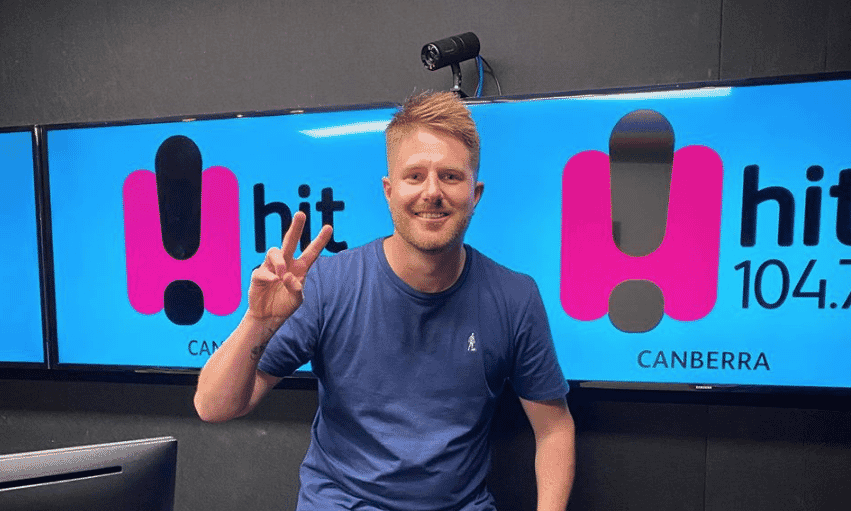 Speaking to The Wash, Connie explained that the pair struck up a friendship after Bryce interviewed her for his radio show while she was on MAFS.
She later ended up blocking him after rejecting his 'flirtatious' behaviour, shortly after he split from his ex-fiancée, Lana, who she also knew.
'I thought I had a new friend, we got along so well and I went over to his house and had lunch with him and his fiancée Lana. I adored her and thought they were great. Then when things got rocky for them [as they split up], he'd come to me for advice from a woman's perspective. When we spoke he'd always twist things and make them flirtatious. Hyper-sexualising everything I said and pushing boundaries. It was getting too hard to have a friendship with him. It was almost like he was using me as a way to get over his break-up. I was like, "No, this is not how it is, you've got it all wrong". I had to block him on all forms of social media.'