Married At First Sight's Bryce Ruthven has been outed as a secret actor, and once even had a three month guest role on Home and Away.
In an unearthed interview from 2010, the then 20-year-old admitted that acting was his 'dream' career choice alongside playing soccer after getting a taste of the high life on Summer Bay.
'Soccer is my main priority at the moment, but if it doesn't work out I will definitely keep pursuing acting. I actually haven't told my agent I've moved yet,' he told The Morning Bulletin.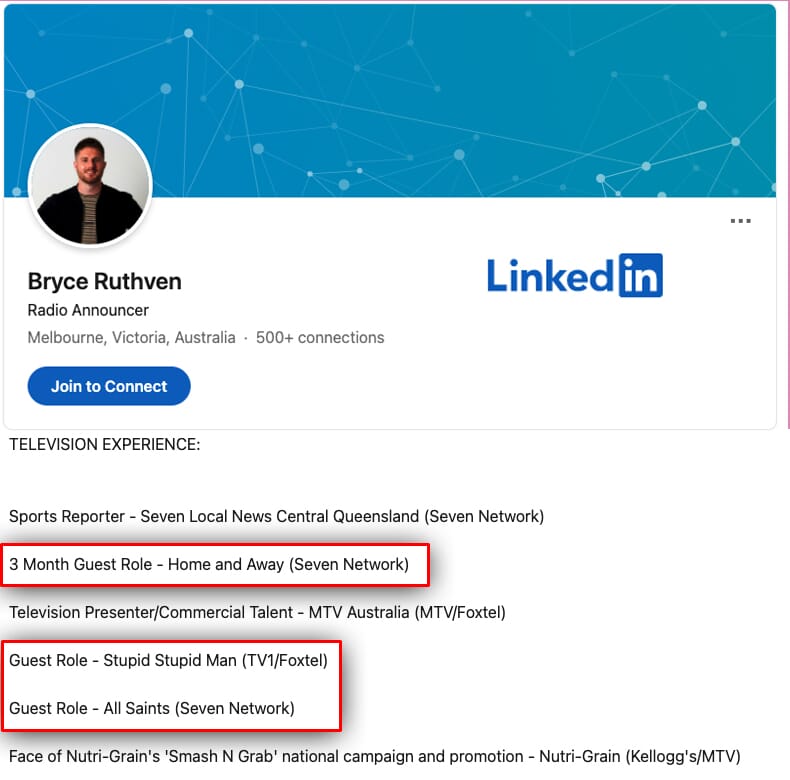 Although this technically doesn't prove Bryce is 'acting' on the show, it shows he definitely has experience playing characters on camera.
Which is very telling….
According to his LinkedIn, he's had guest roles acting on Home and Away, Seven's All Saints and Foxtel's Stupid, Stupid Man.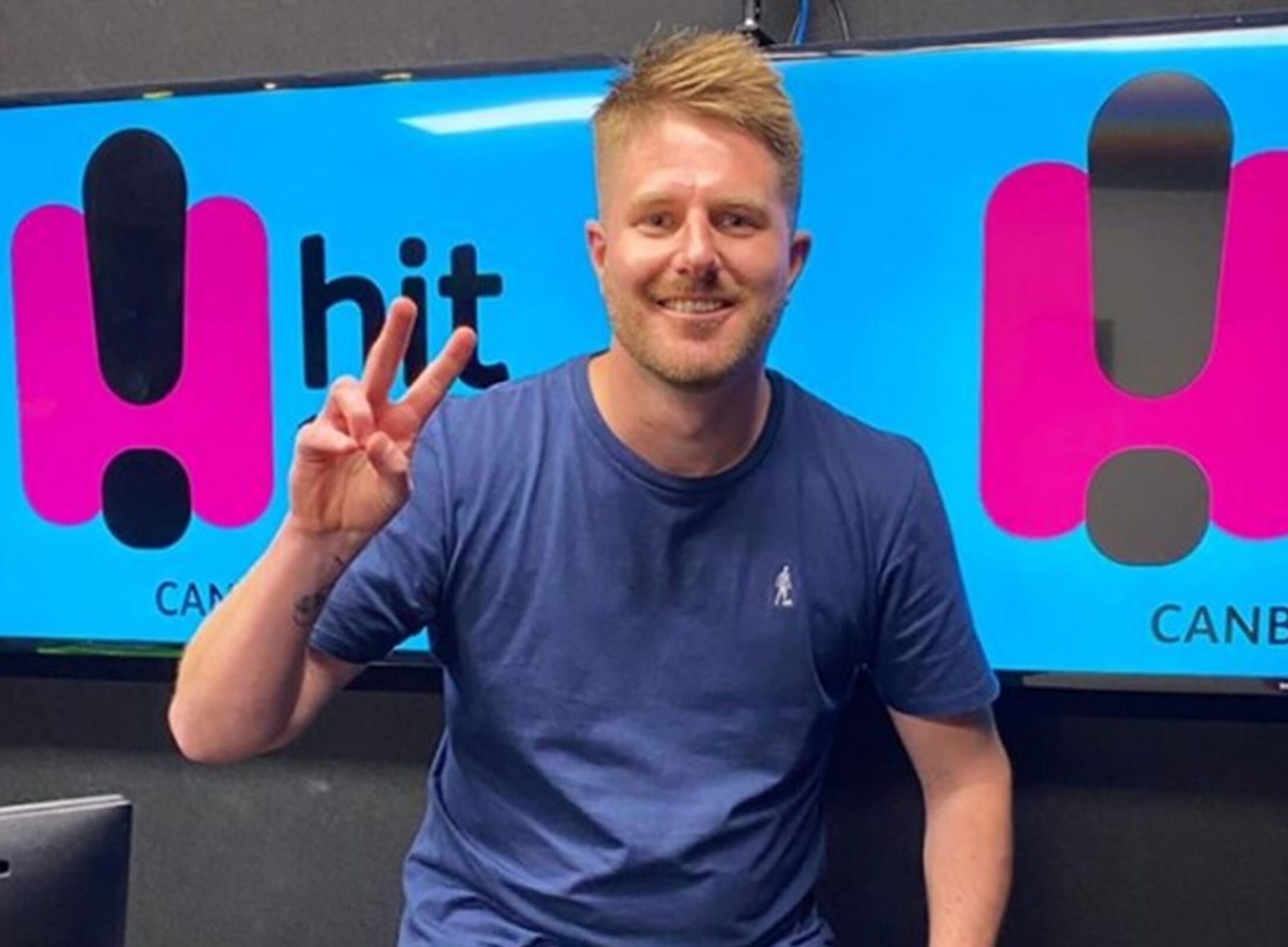 Since giving that interview 11 years ago, Bryce failed to make it as a soccer player or as an actor – and turned to radio instead.
He's had an impressive career in broadcasting so far, but abruptly resigned from his HIT 104.7 afternoon show in Canberra last month as MAFS started airing and moved to Melbourne. He's apparently now working as a commentator for Football Victoria, according to his LinkedIn at least.