Married At First Sight's Booka Nile is 'really upset' that her band Make Them Suffer have released merchandise 'trying to profit' off her appearance on the controversial reality show.
Earlier this week, the Perth-based band surprise released a new t-shirt with Booka's face on it, alongside the slogan 'Metal At First Sight'.
The only issue with this?
Booka apparently had no idea they were doing it, she didn't agree to it and it is likely to land her in hot water with bosses over at Channel Nine.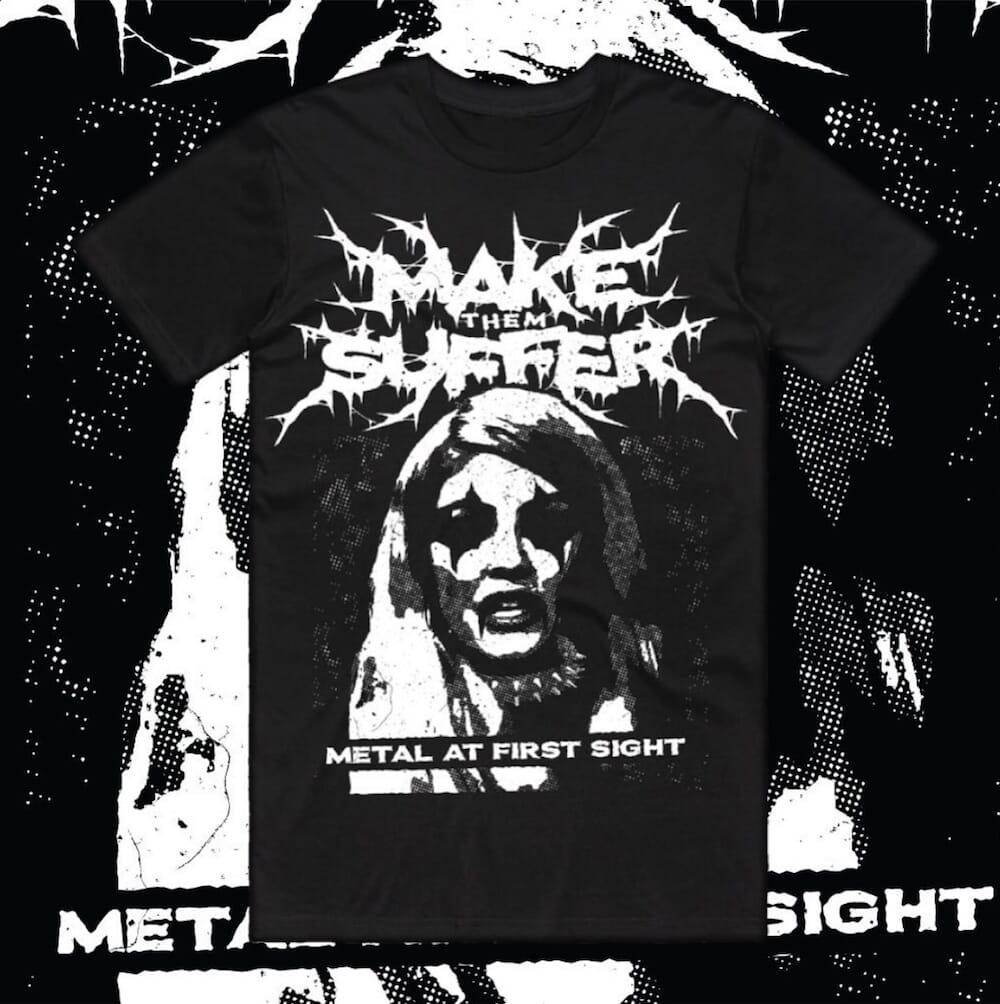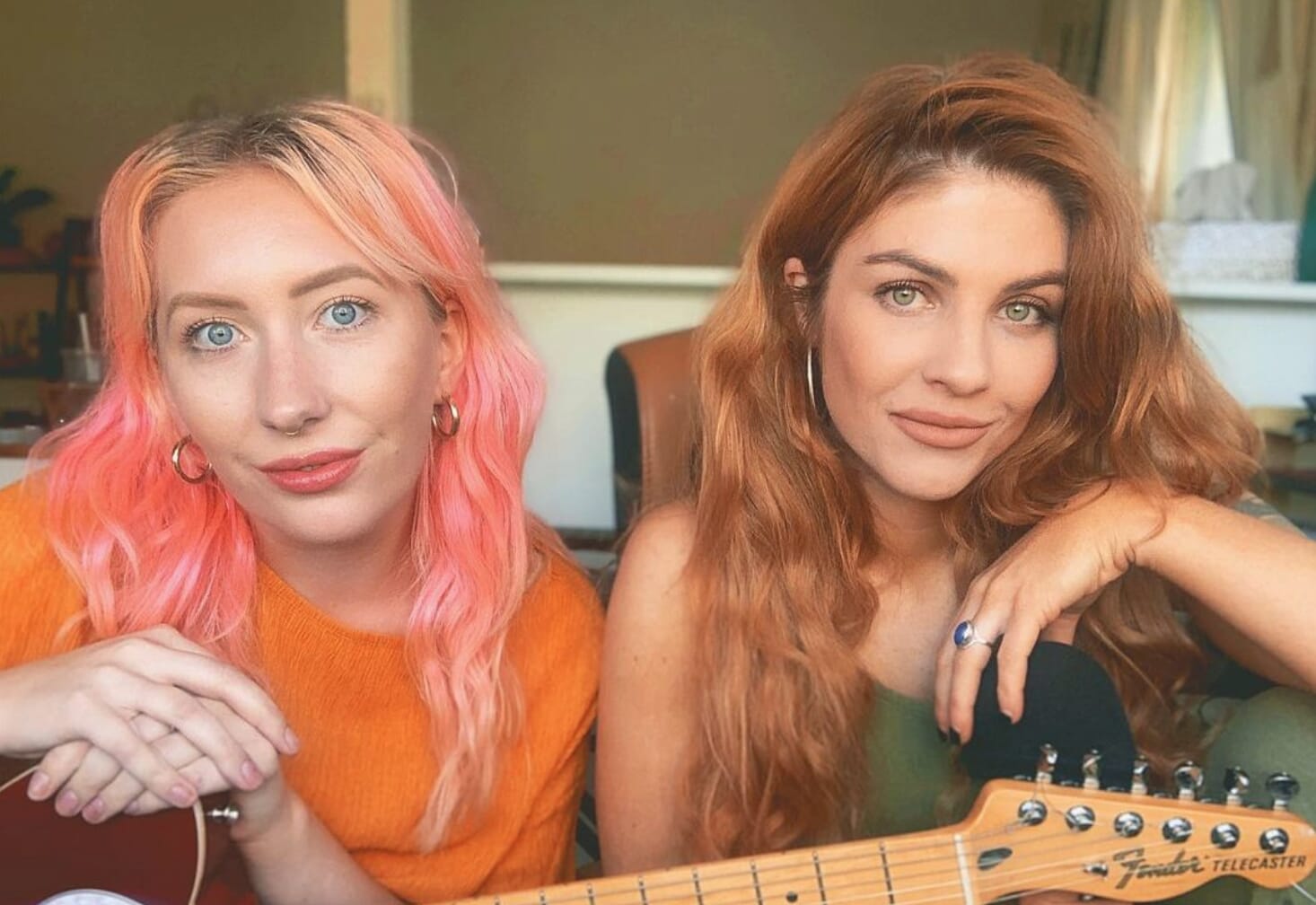 After the t-shirt design started circulating on social media, Booka's close friend Emily reached out to The Wash to tell us how fuming she is.
'I want the record set straight and say Booka is really upset that her band has done this to her and she has shut down and turned her phone off because she doesn't want to speak to anyone right now. It's so hard to see her being used to make profit behind her back so I've made the decision to tell what's actually happened,' Emily said.
Emily, who is a member of Booka's second band, Internet Friends, then sent us a few screenshots of her discussing the t-shirt with Booka.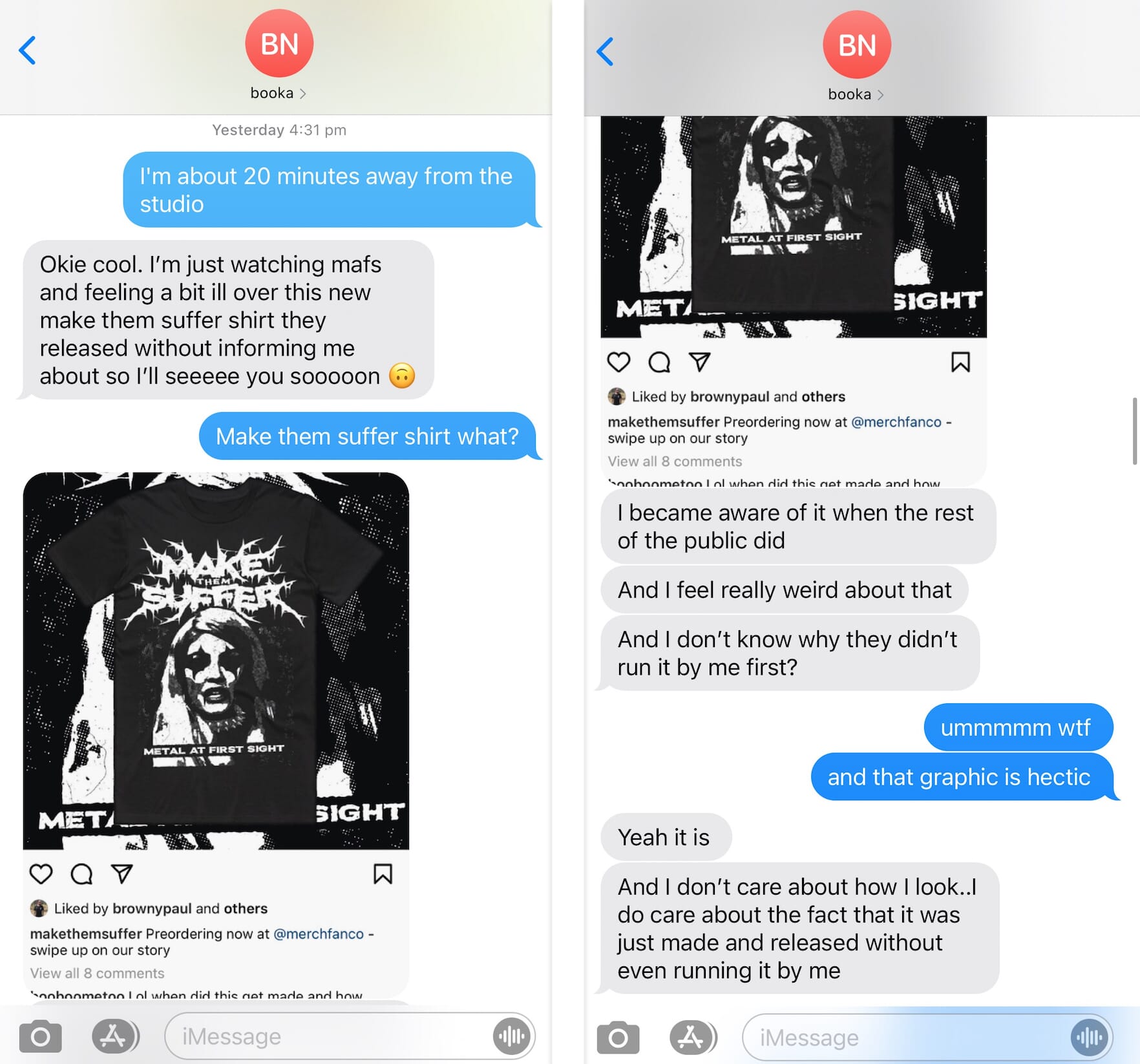 'I'm just watching mafs and feeling a bit ill over this Make Them Suffer shirt they released without informing me about,' Booka wrote to Emily.
After sending the design to Emily, Booka added: 'I became aware of it when the rest of the public did. And I feel really weird about that. And I don't know why they didn't run it by me first? I don't care how I look… I do care about the fact that it was just made and released without even running it by me.'