Married At First Sight's Bryce Ruthven may not have been the only person hiding a secret partner outside of the social experiment.
In recent weeks, there have been rumours swirling that Beck Zemek had a boyfriend waiting for her back home in Perth, and the whole thing is apparently going to blow up at the reunion.
Here's what we know…
He's called Ben
Back in June 2020, two months before season eight started filming in Sydney, Beck went Facebook official with a boy called Ben.
We're not sure what happened between them or how she went from having a boyfriend to then marrying Jake Edwards on MAFS in a matter of weeks, but the timing all feels a bit suss?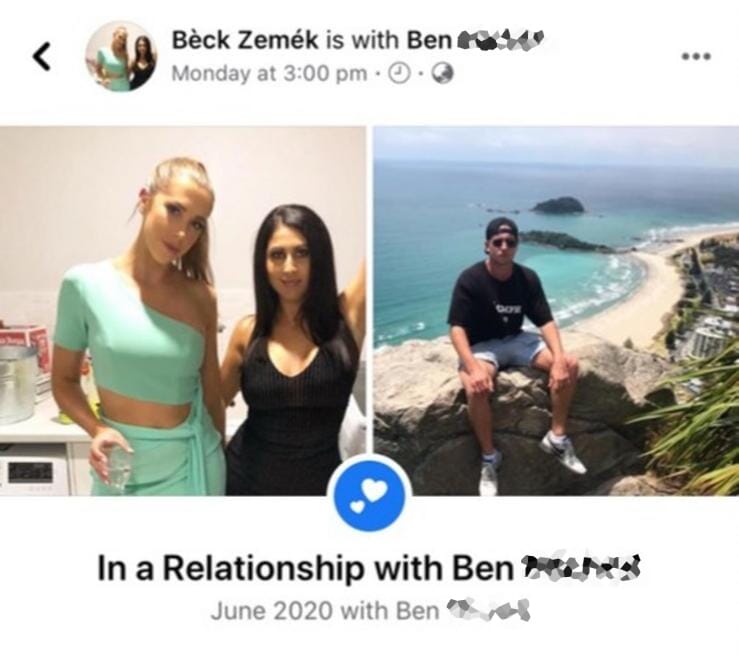 The 'kiss' video
In November, towards the end of production, Beck briefly returned home to Perth to visit her sick dog – which was addressed on the show.
But we're told that while she was home, a 'boy she was once seeing' picked her up from the airport, presumably Ben, gave her a little kiss in the terminal and it was caught on camera.
And will be played at the reunion.
If you're wondering how it was filmed, Beck was given an iPhone to film clips during her trip home incase producers wanted to include it in the show – and she was vlogging through the airport when it happened. Accidentally incriminating herself.
We're also told it was nothing more than a 'friendly peck', but may be edited and presented to the group out of context.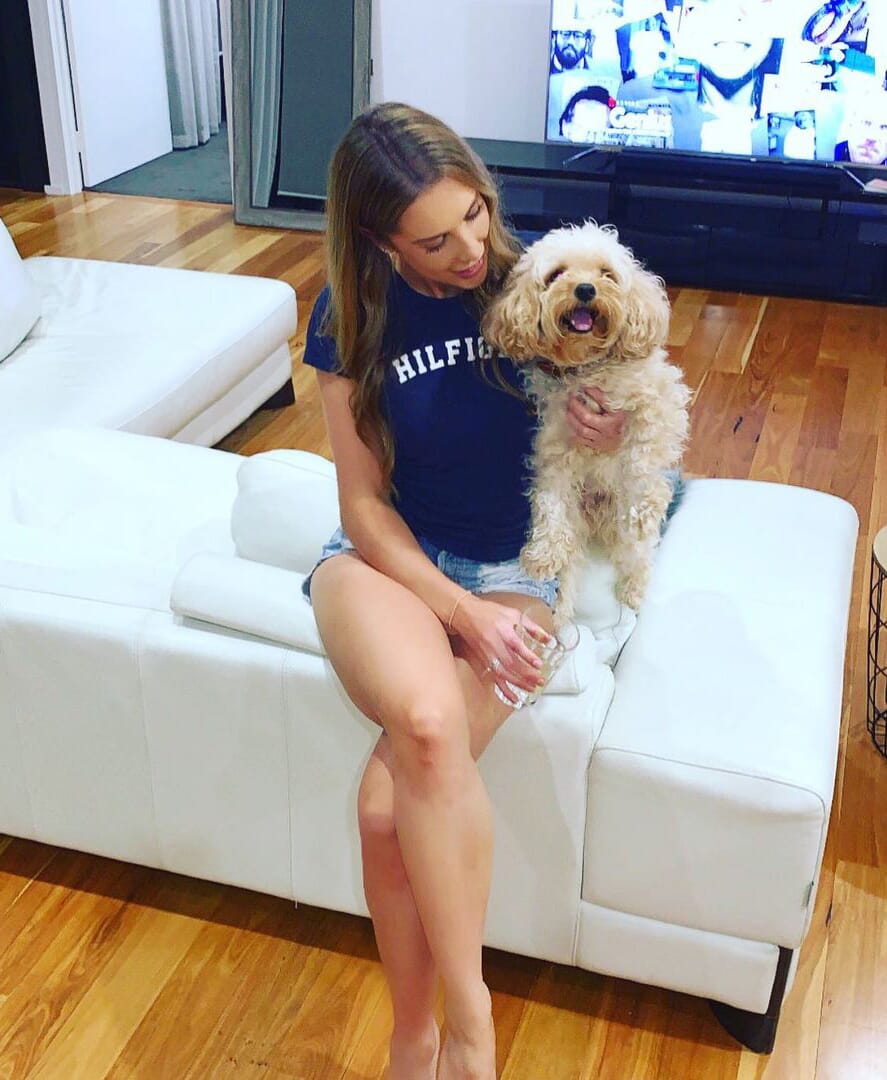 Bryce drops a bombshell
After Beck outed him for having a secret girlfriend back in Canberra, Bryce recently did the same to her in a live radio interview.
Speaking to Nova's Fitzy & Wippa, he suggested that the reason Beck hasn't been intimate with Jake on the show is because she had someone else waiting for her back home in Perth.
'She was missing a boy back home … she wants to talk about me a lot, I should probably talk about her shouldn't I? I'm not going to say yes or no [to her having a secret boyfriend], I'm just going to say watch the reunion,' he said.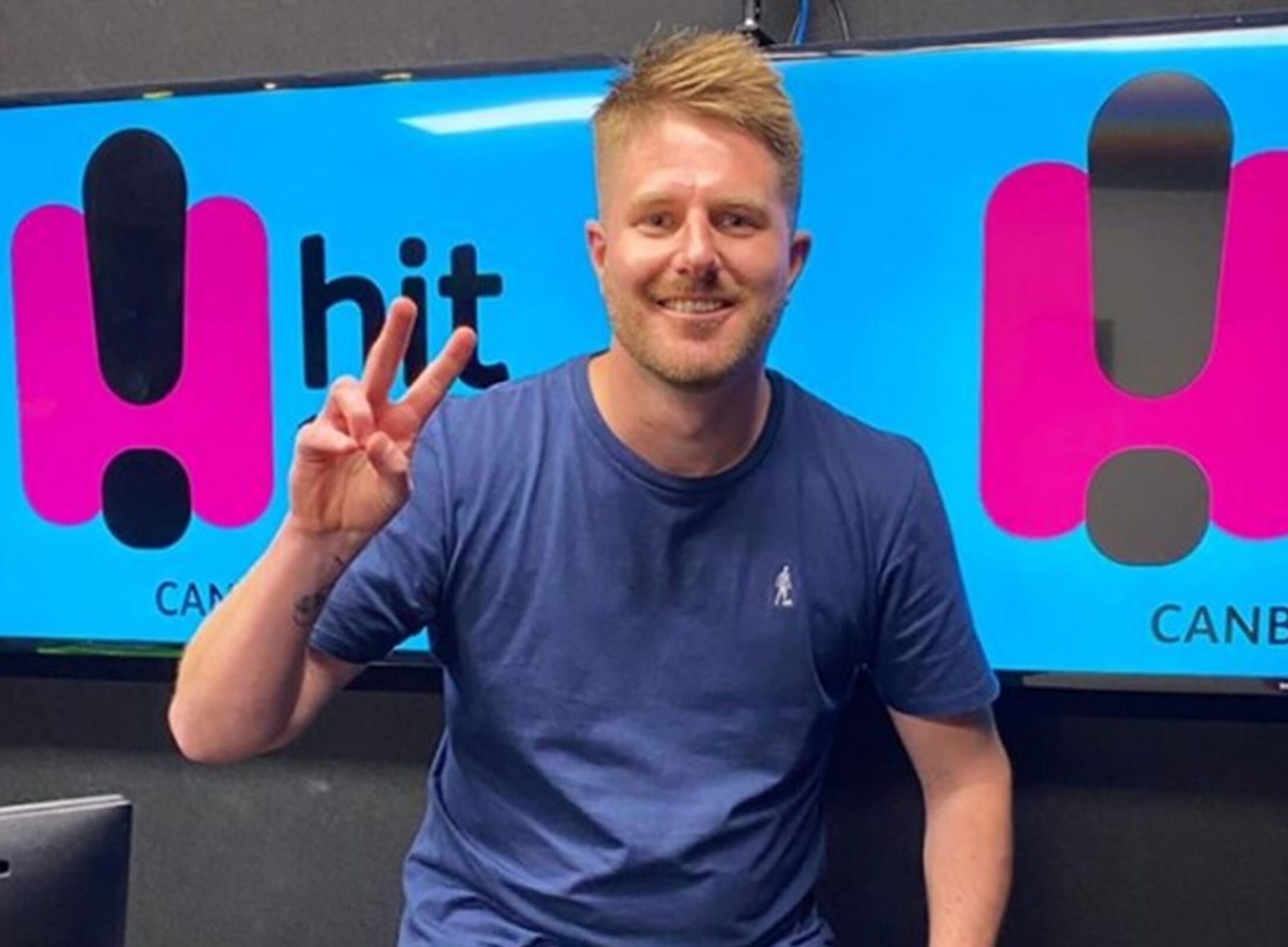 Her split from Jake
What makes this all confusing is the fact that after filming their final vow ceremony, we're told that Beck and Jake did try and give it a go.
Which makes us wonder how true all of the rumours about her secret boyfriend really are.
Or if it's a beat up for drama and ratings?
According to our source, Jake went over to Perth to spend Christmas with Beck and her family – but they ended up having a fight and split up.
We're not sure what this meant for Ben who may/may not have been waiting for her.
We then papped Beck and Jake arriving at the reunion separately in February, proving they split pretty quickly, with Jake then going public with his new girlfriend in March. Click for pics of them.