Love Island Australia's Rachael Evren was dumped from the villa in a shock elimination that nobody saw coming on Monday night.
And despite her partner Chris declining to exit with her when asked to on-camera, the 21-year-old tells The Wash he actually whispered 'I'll probably leave [tomorrow]' as she walked out with her bags.
Rachael then waited around in Byron Bay expecting to see him the following day and imagining a future together. Instead, Chris decided to stay and move on with intruder Zoe.
We caught up with the 'hot geek' this morning to get all of the goss, and here's what she told us….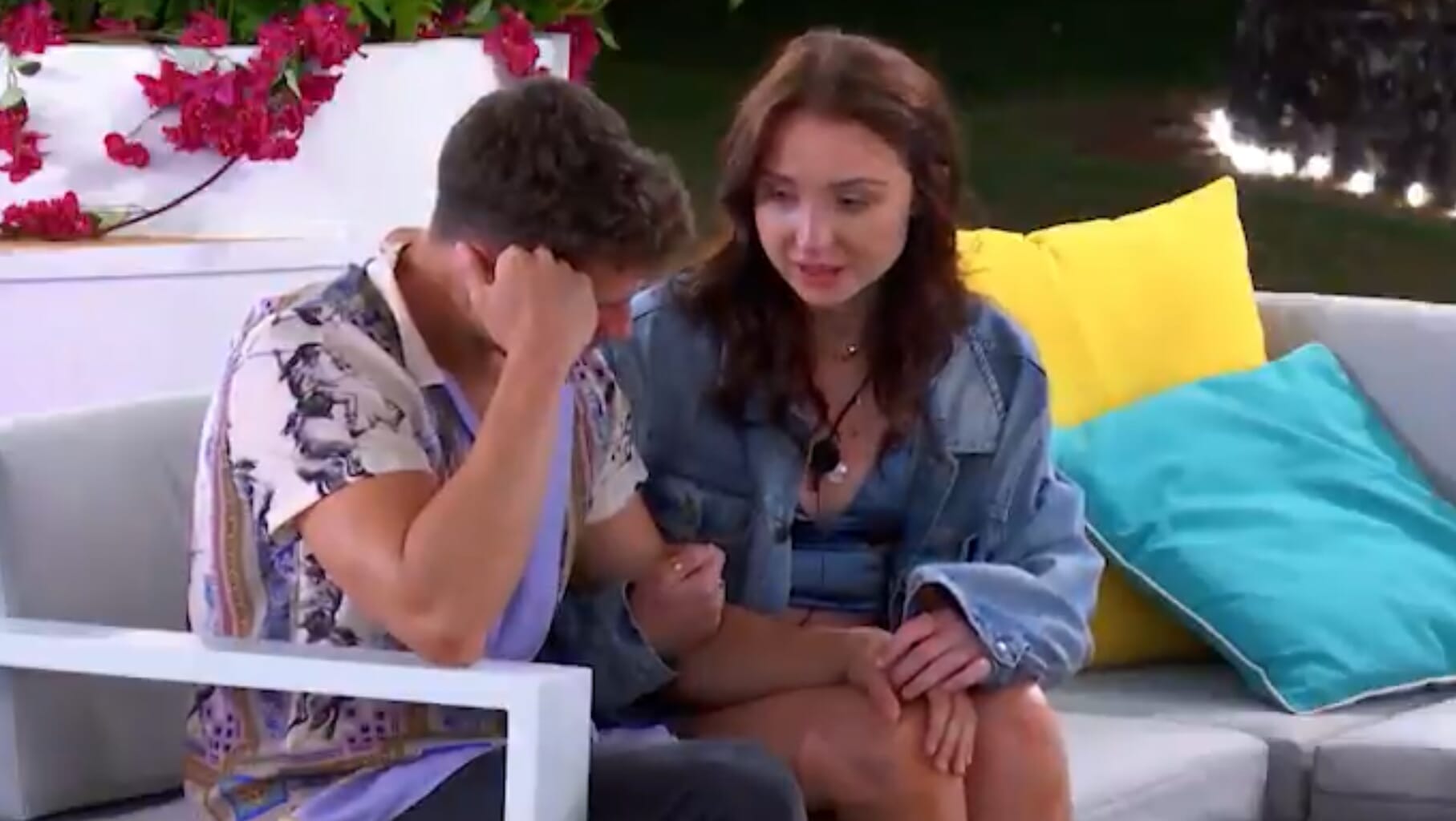 Hey Racheal, How are you feeling about being out of the villa, happy or disappointed?
I was sad I had to leave Chris behind originally, but I'm happy to be out of there if I'm honest! There's a lot of drama going on!
Do you think that the twist elimination was fair? Or do you think Courtney should've gone home?
Honestly I thought Courtney should've gone home, she tried to form a few connections with the guys but it didn't work out for her, maybe it's still coming, but Lexy and I were in the strongest couples there. For one of us to be spilt up it just wasn't an okay thing to do.
Did you think that Chris would leave with you?
It was about 50/50 to be honest, from what he's told me he's as certain on me as I am on him. But I know that being on Love Island is a once in a lifetime experience and he would want to absorb that as much as he can.
It all happened so quickly! Did he give you any false hope about staying or an indication?
To be honest, the last thing he said before I walked out the door was "I'll probably leave". In my mind there's like an 80% chance I'll see him tomorrow. Him not leaving wasn't a big issue, I was understanding, but then I thought he would wait longer than 24 hours before moving onto someone new. That's what hurt most.
After watching him kiss intruder Zoe on TV, have you saw a different side to the Chris you knew?
It was very strategic. I did see that side in the villa, that's what we would argue about. I would say that I thought he was playing me very strategically and he would just say it was my trusts issues or I was being insecure. But then we re-coupled, I got dumped and the next day he's kissing the new girl. It's all very strategic to me.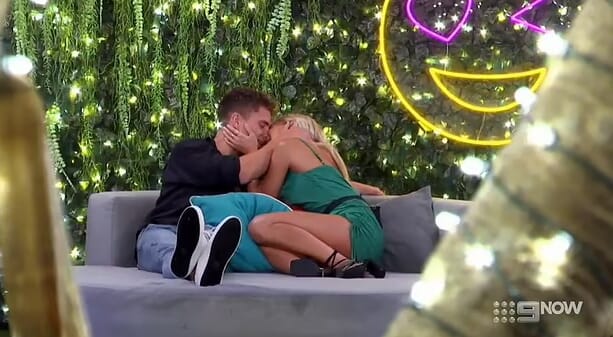 Hmmm interesting! Do you think that once he leaves the villa you would be keen to catch up?
I would catch up with him just to see his side of things, because what I'm seeing and what actually happened could be two different things. I won't just go, "Okay let's just get together!" If he wants it, he's going to have to work for it.
Do you think Chris is there just for fame?
Hmm, it's really hard! To me he seems so genuine and he wanted to get to know me and make something serious. He said he found a girl who he thought was perfect, which was me – but then he doesn't leave with me and then he's coupled up with a girl 12 hours later… That seems fame chasing, but I really just don't know.
Do you think anyone else in the villa might not be there for the right reasons?
No I actually think everyone in there for genuine reasons! I do think people are trying to couple up to stay there to get some more fame out of it, but I do see genuine connections between a few couples.
Who do you think has the best connection?
Jess and Aaron! He's been set on her from day one and she is the sweetest person ever.
Which challenge was your favourite on the show? And what did you think of Chris acting as Hans the German fitness instructor?
That was my favourite challenge! Chris was very nervous about coming out of his shell to people in the villa, I had seen that Hans impression over a million and one times before so I told him he needed to do it for the challenge! So, I think that's what really pushed him into the deep end to get his personality right out.
Love Island Australia airs Monday to Thursday on Channel 9 and 9Now