I'm A Celebrity… Get Me Out Of Here! are currently pushing out teaser after teaser – but they've have just revealed a little too much in the latest one.
In an advert shared on Thursday, where a few of the campmates are hidden behind giant emojis with their voices distorted while giving clues about their identities, two were anything but cryptic.
And it seems we were right all along, Bachelor In Paradise's Abbie Chatfield really is set to appear in the jungle – alongside Australia's Got Talent winner and The Voice contestant Jack Vidgen.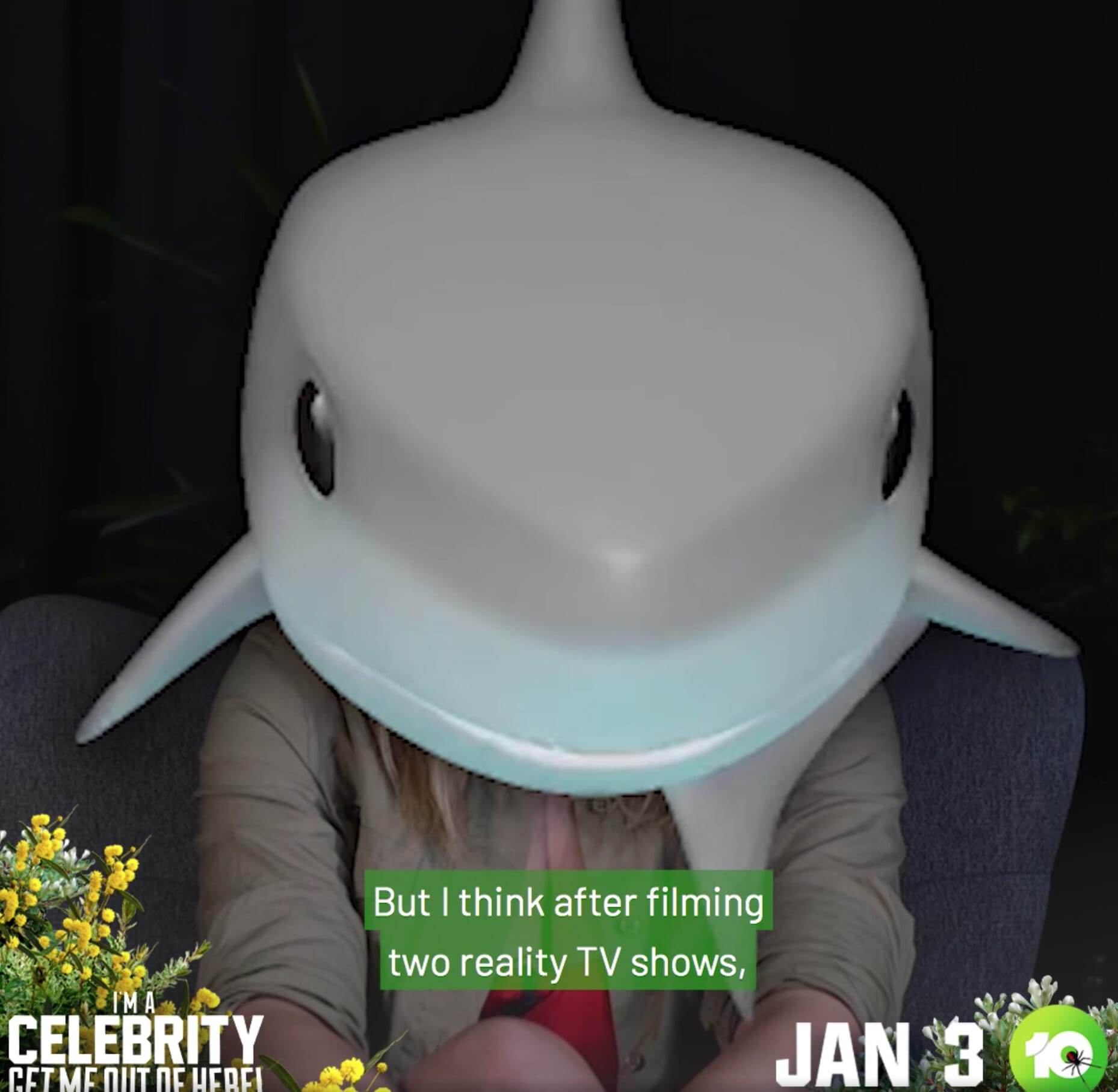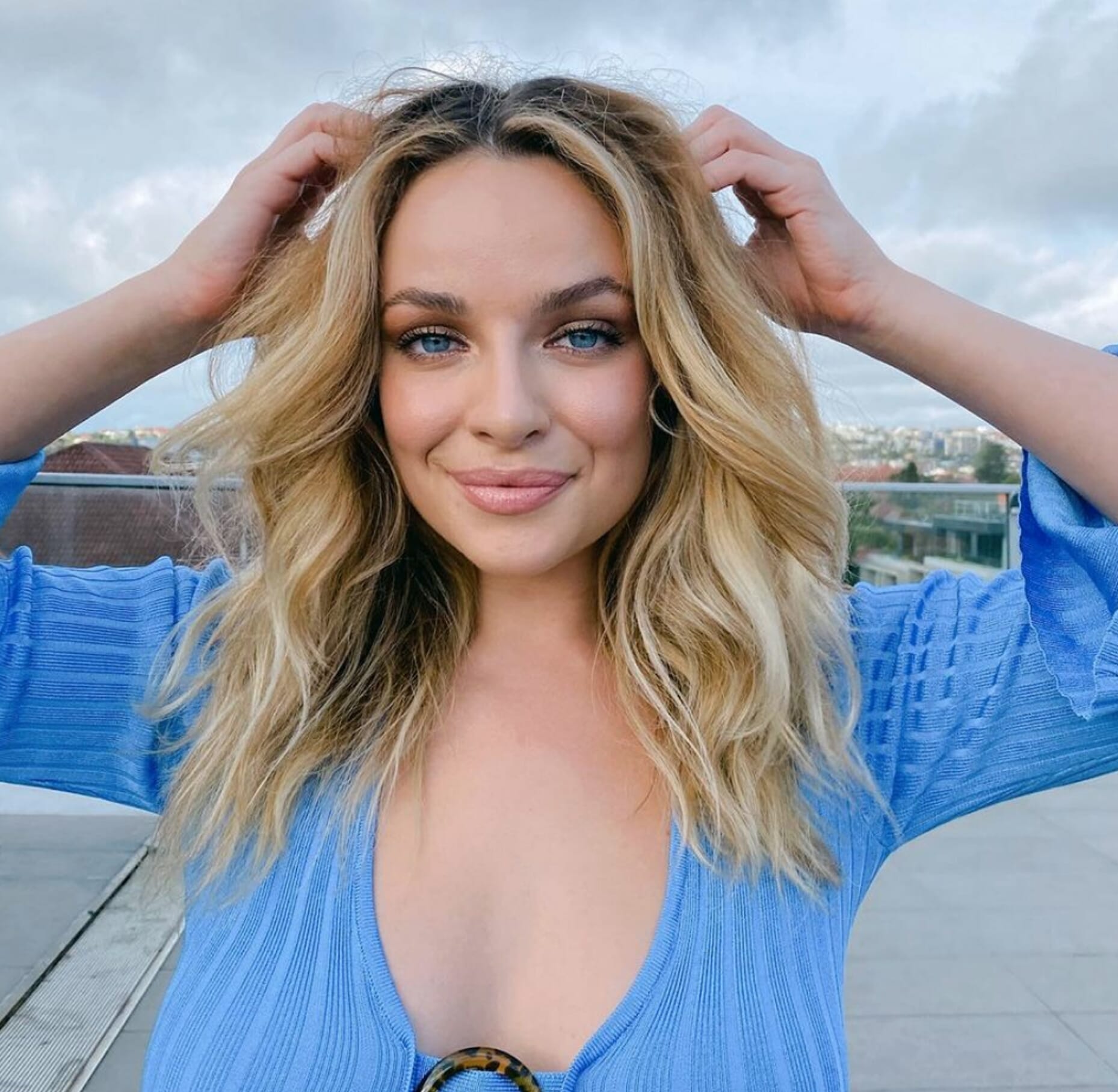 Here's what the concealed celebrity we're 99.9% sure is Abbie said in their part of the promo:
'I don't think my job has prepared me for life in the jungle when it comes to any of the camping. But I think after filming two reality TV shows, I can handle meeting new people – and dealing with ones I don't really like.'
And, you know, if the fact Abbie has starred on two reality shows wasn't enough to convince us, the fact the star in the promo has the exact same hair length, style and colour as her does.
Meanwhile,  the celebrity we believe to be Jack also said their job 'hasn't prepared them for jungle life' – but it's the fact the hidden star has a big freckle in the exact same spot as Jack on their right arm that gives the game away.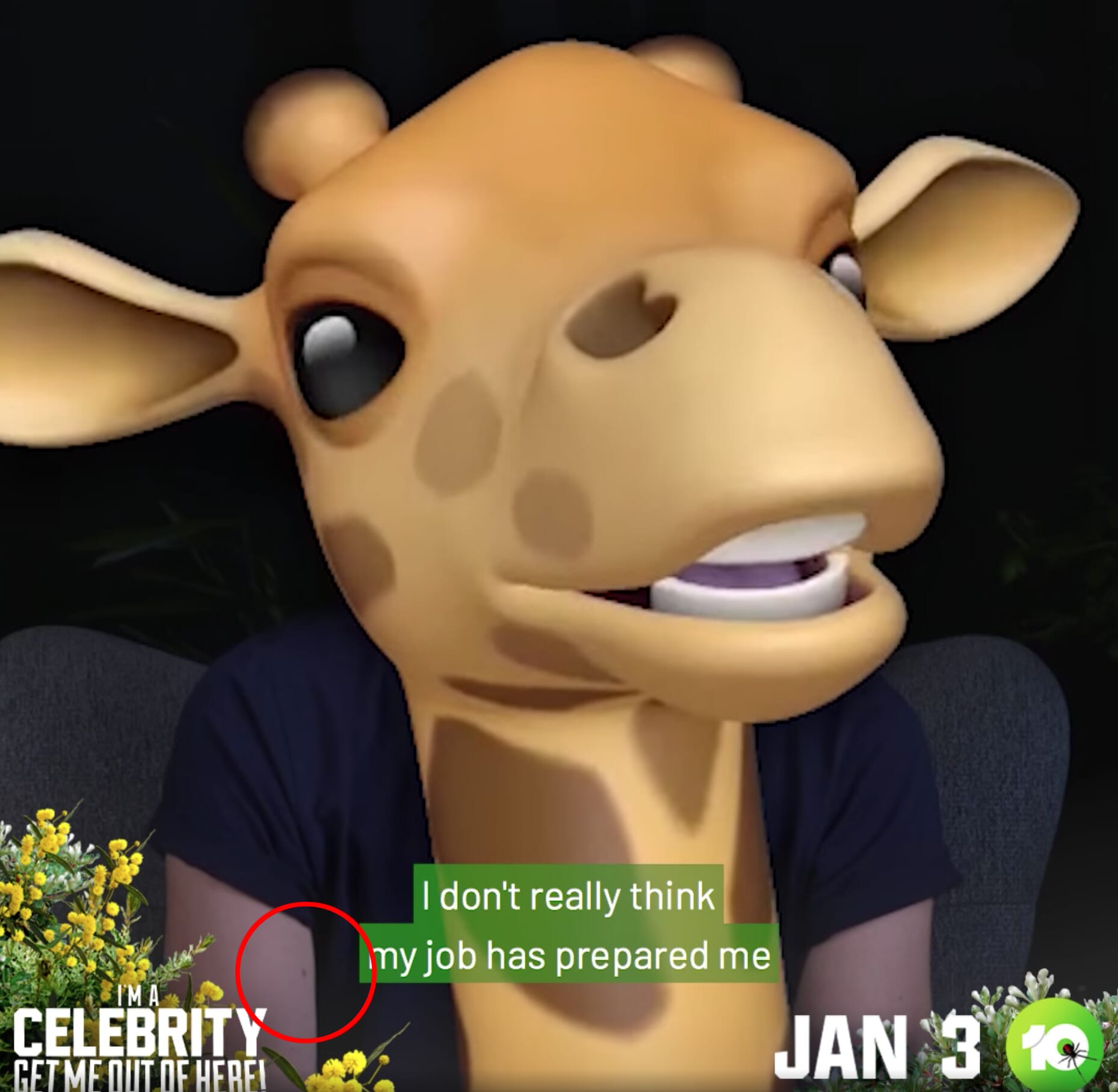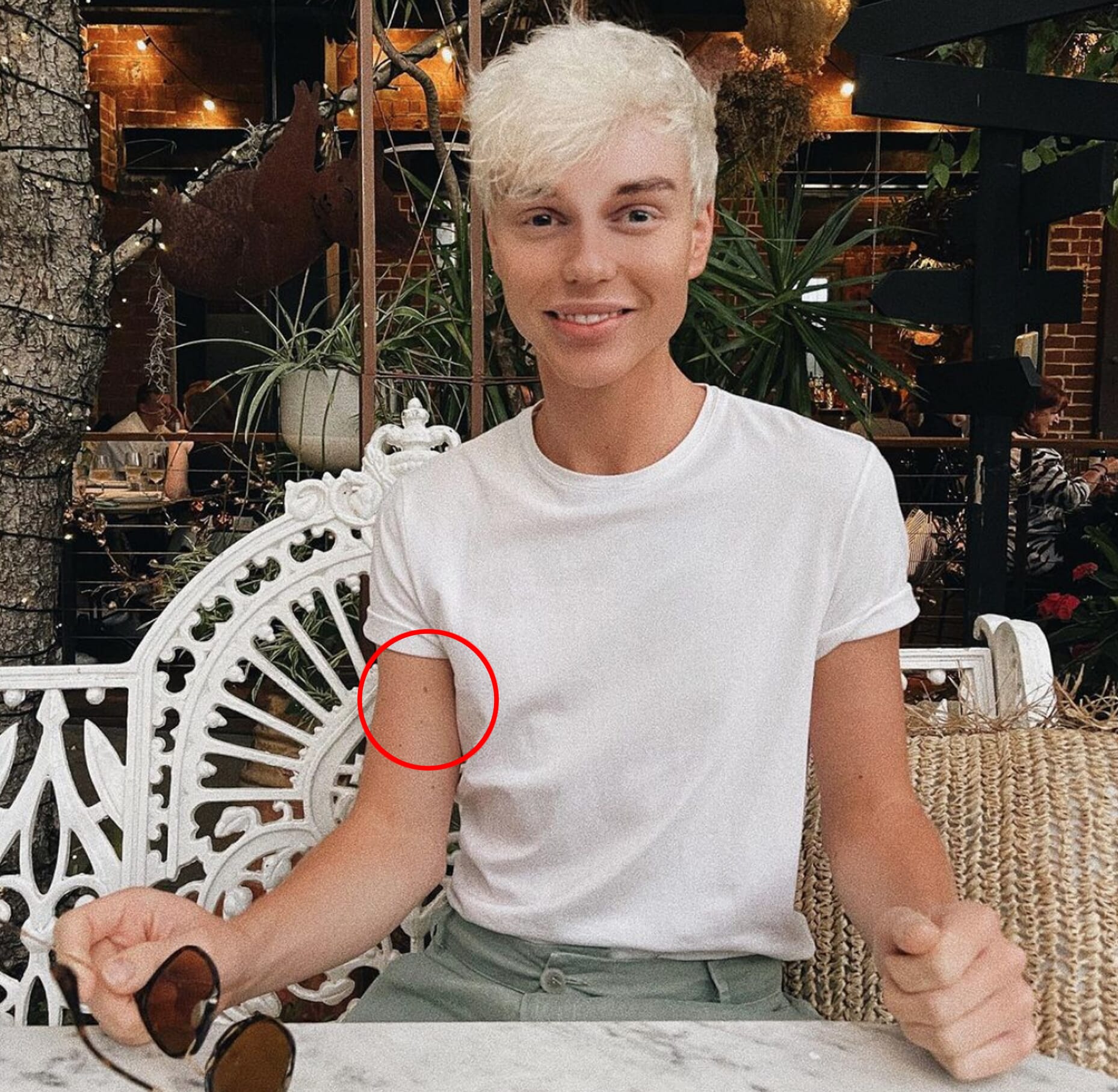 The new season of I'm A Celebrity was pre-recorded in Springbrook National Park in Northern NSW earlier this month, and will air on Channel 10 at the start of January.
Although most of the season has been shot – we believe production wrapped with two finalists remaining, and they'll be a live studio finale in February, allowing fans to vote a winner.