We're only one episode into Big Brother VIP, and Caitlyn Jenner has already dropped enough bombshells to justify her $500,000 fee.
After moving into the famous compound, the 72-year-old discussed everything from Kim Kardashian and Kanye West's wedding to the OJ Simpson trial within the first 24 hours.
If you missed it, here's a transcript of it all below: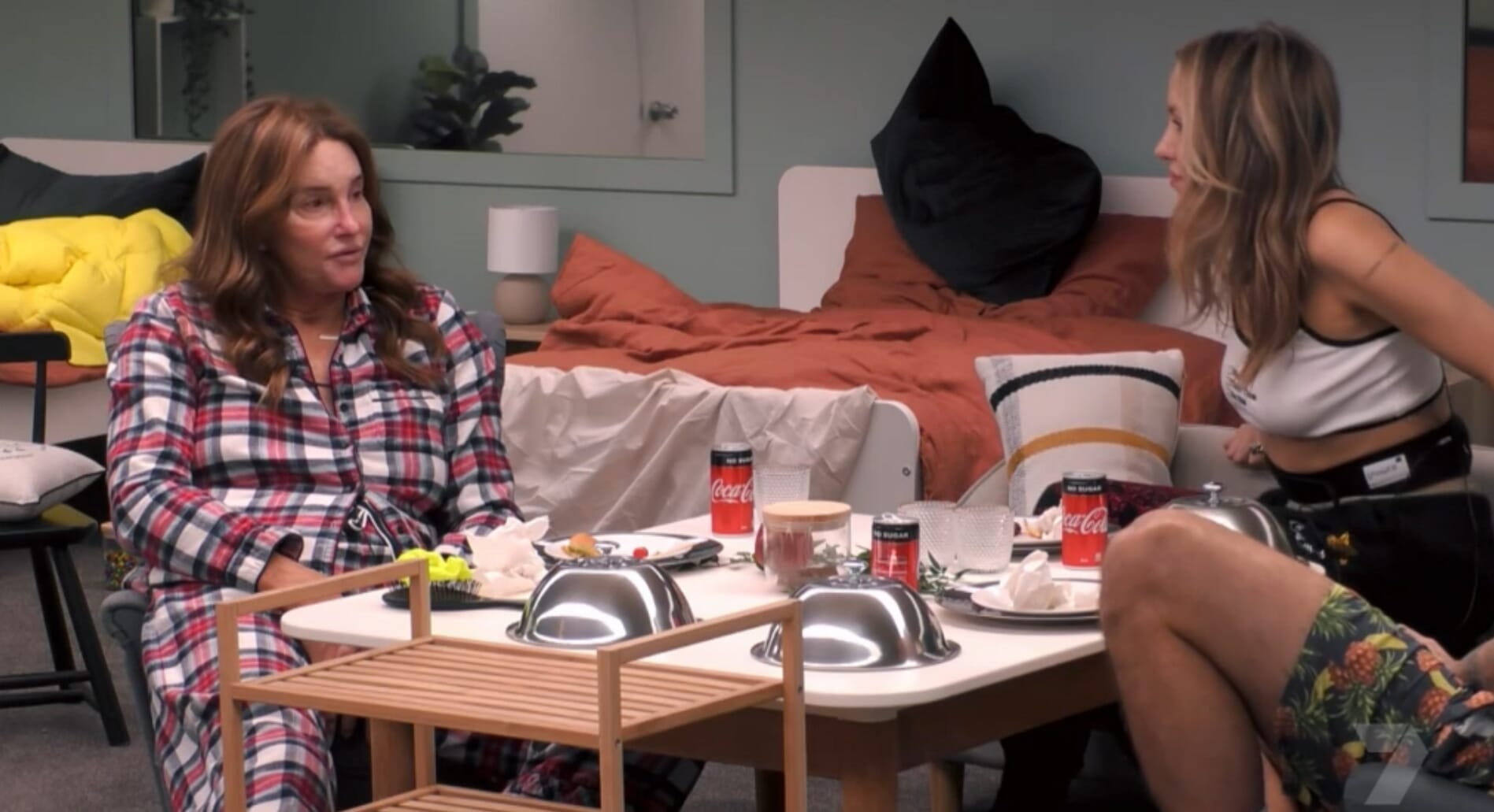 Kim and Kanye's wedding
'So, Kim's getting married to Kanye and they decide to have the reception the night before in Paris. Kanye rents out [a hotel] and they've never had a private party there, but he pulled the strings – it was spectacular. We had the reception, Kanye and Kim got up and thanked everybody, and said "Tomorrow, the wedding will be in Florence".
'We were told to pack all of our bags and be at the airport in the morning – they had two big private jets. So we were going to have the wedding at The Forte, which overlooks the city. The dinner table was at least 100ft long. White marble. You start looking for where you're sitting, and instead of a name tag they had engraved your name into the marble. I'm up there, I'm looking out over the whole city of Florence, and I said, "I need Bocelli! The blind opera singer". Finally, Kim is then walking down this long walkway and what do I hear? Bocelli. I thought this is perfect. There he was, standing right behind me – Andrea Bocelli. I turned around to Kris [Jenner] shocked.'
Caitlyn's thoughts on Kanye:
'I like Kanye, I get along very well with Kanye. He was certainly out there – but he was always very, very good to me.'
The OJ Simpson trial:
'I was there and it was an extraordinarily difficult time. Nicole was Kris's best friend, had been for a long time. I was at Nicole's house two days before the murder. [I think] he did it, and got away with it. At one point, he [allegedly] even told Nicole he'd get away with [murder] because he's OJ Simpson. Nicole relayed that onto Kris – and unfortunately she was right. We were at the courthouse, watching what was happening from another room – and as soon as we heard the not guilty verdict, the first thing Kris said to me was, "We should have listened to Nicole, she was right from the very beginning". It's just really, really sad.'
Side note: On October 3, 1995 O.J Simpson was found not guilty of the murders of ex-wife Nicole Brown Simpson and her friend Ronald Goldman.
Her emotional trans metaphor to Luke Toki and Imogen Anthony:
'Are you right handed or left handed? I'm left handed. Why are you guys right handed and I'm left handed? [The way I was born]. When I was a kid, a lot of the teachers taught children to write with their right hand – because we live in a right handed world – but you're thinking to yourself, I've always felt better with the pen in my left hand. So you switch over to your left hand, and all of a sudden the pen feels better, the words flow out of you better. It's just who you are.'
Before she transitioned to Caitlyn:
'I was 34 and 40 when I first talked to anybody about this. I used to sneak around [dressed as a woman]. I'd go out driving, try not to get caught and it was kind of scary – but it was the only time I got to express myself. So I did that for honestly, most of my life. I had a neighbour of mine pull up beside me once, sees me in there – the good thing was, it was the day before Halloween. And my neighbour pulls up and says, "Oh my god! Halloween party! See you later."'