Bachelor In Paradise's Ciarran Stott was unrecognisable in Melbourne this week.
The 26-year-old kept a low profile in an all black ensemble and stylish Gucci face mask, ensuring he wasn't spotted by any disgruntled viewers of the dating show.
He styled the casual ensemble with an unlikely accessory as he strolled the deserted streets of St Kilda: his favourite blender.
Since the third season of Bachelor In Paradise premiered on Channel 10 earlier this month, the once-loved Bachelorette star has suffered a major fall from grace.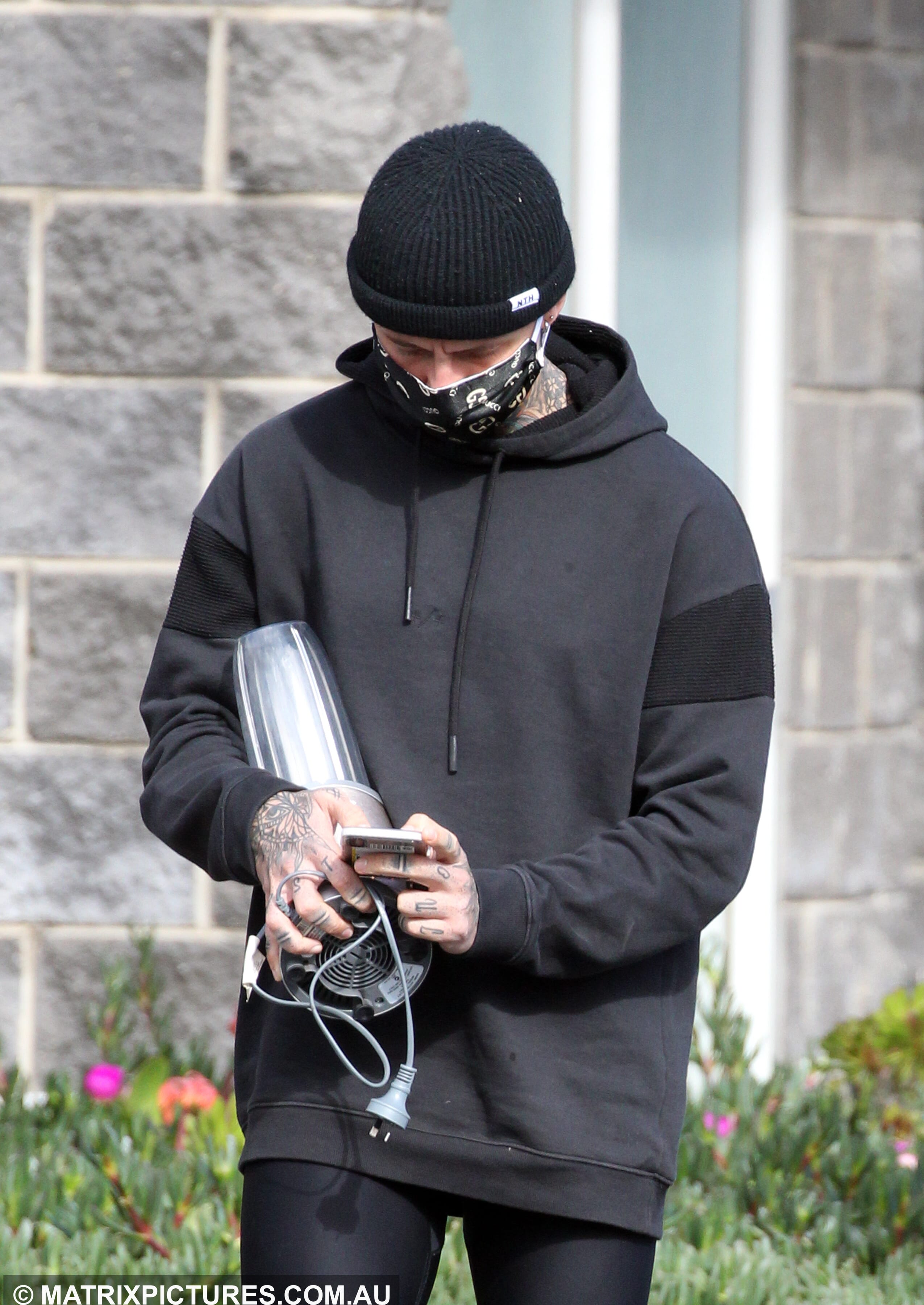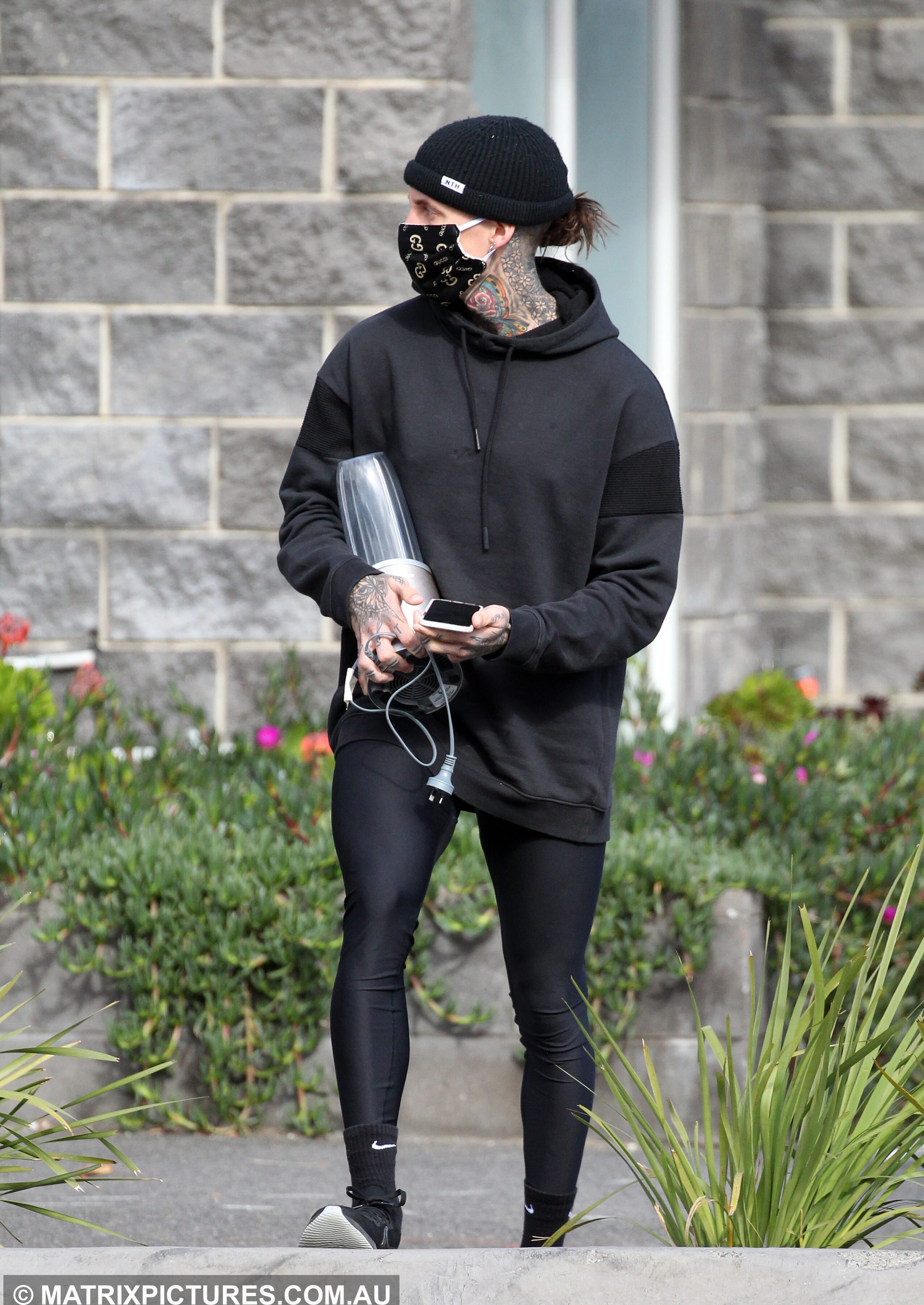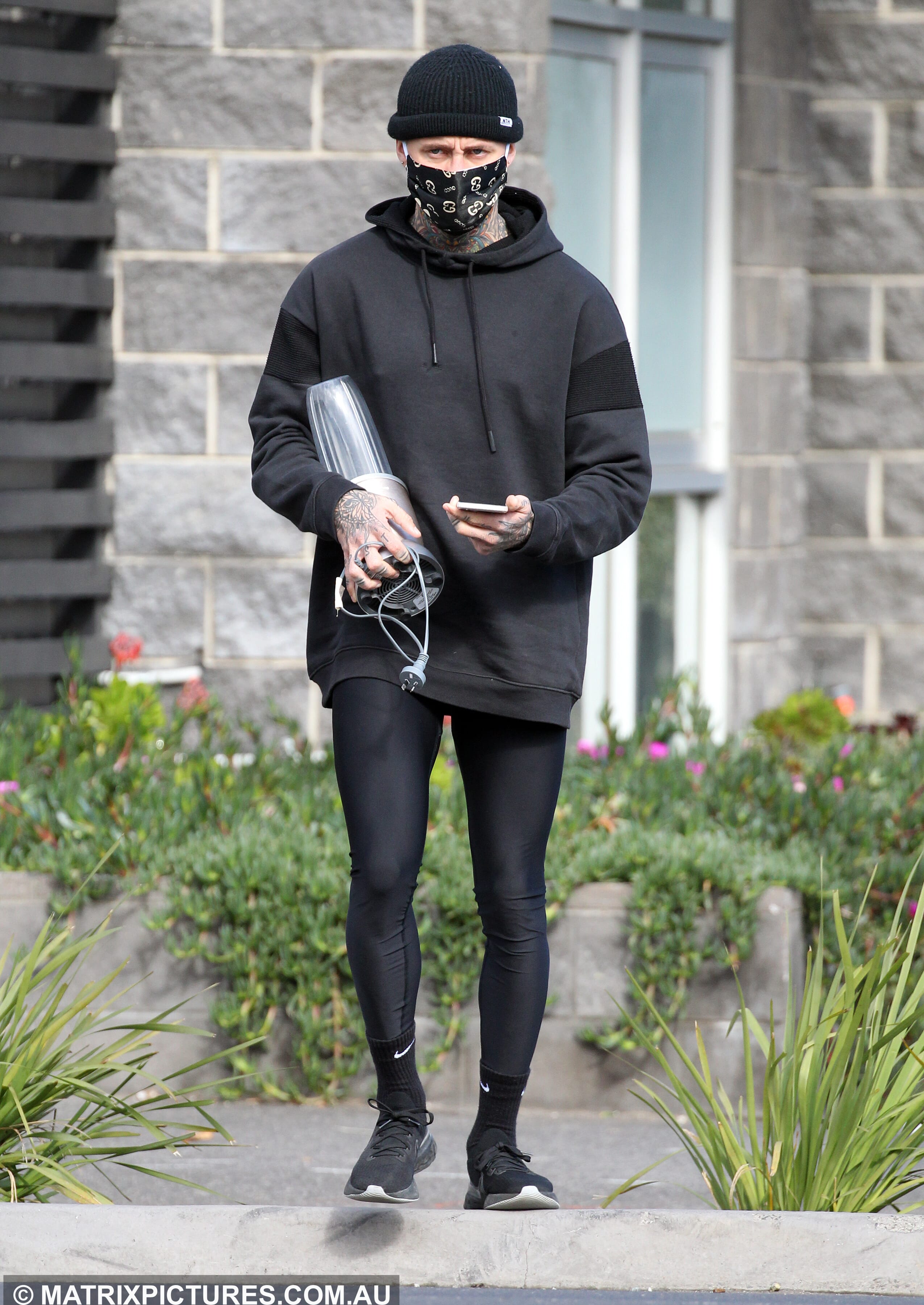 His bed-hopping antics, going from Abbie Chatfield to Jessica Brody to Kiki Morris via ex-girlfriend Renee Barrett, has caused outrage among viewers.
Similarly, Ciarran's behaviour towards ex-girlfriend Renee, who he recently admitted to cheating on during their time together last year, has also shocked many.
However, the Manchester-born reality star isn't letting the backlash get him down, and has the full support of his family.
'If you let the haters get to you, you're letting them win. Let your reply to any hateful comments be " Tell someone who cares mate!!!" Focus on the good,' his auntie Annie commented on one of his Instagram posts last week.
'Love you auntie,' he responded.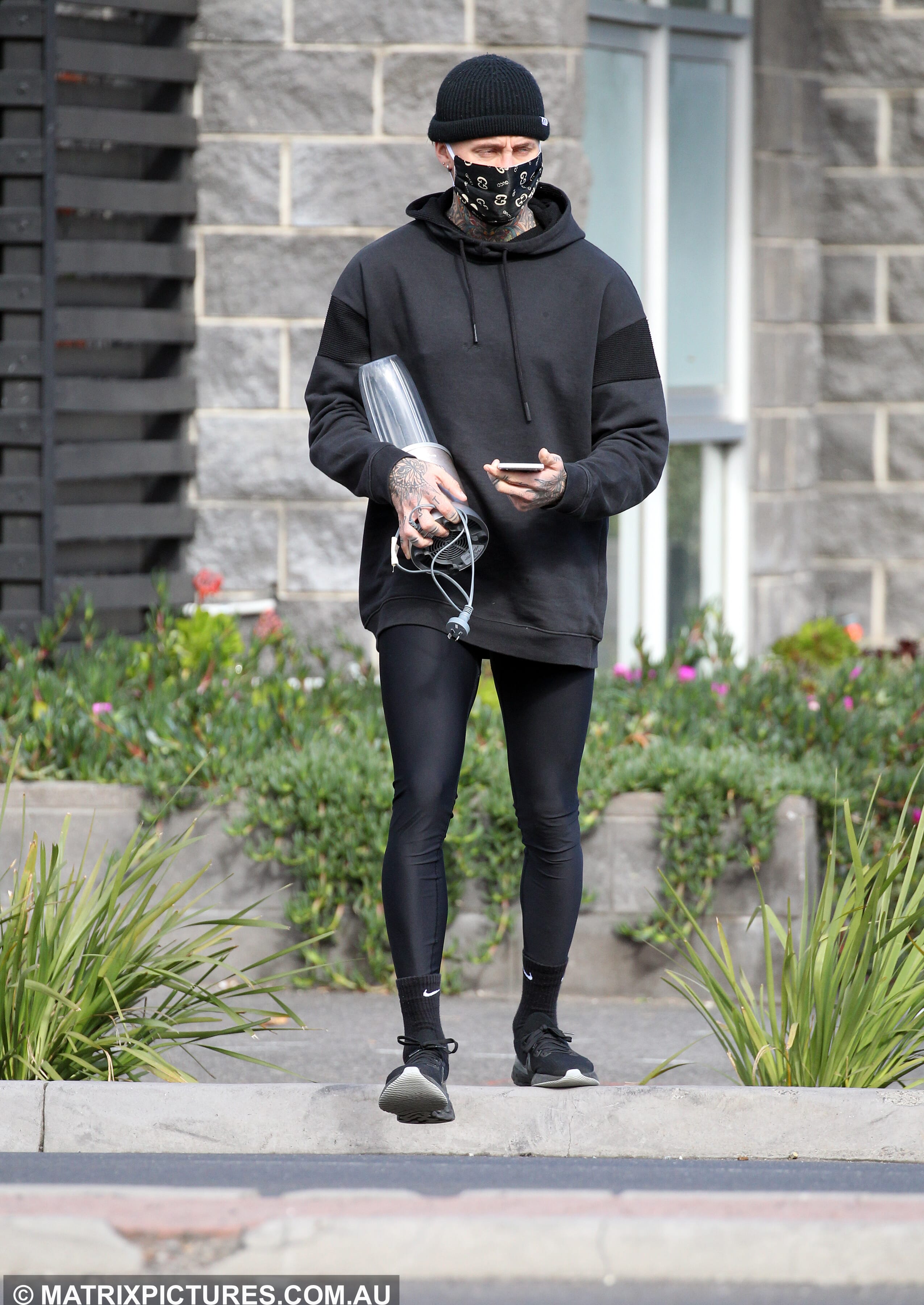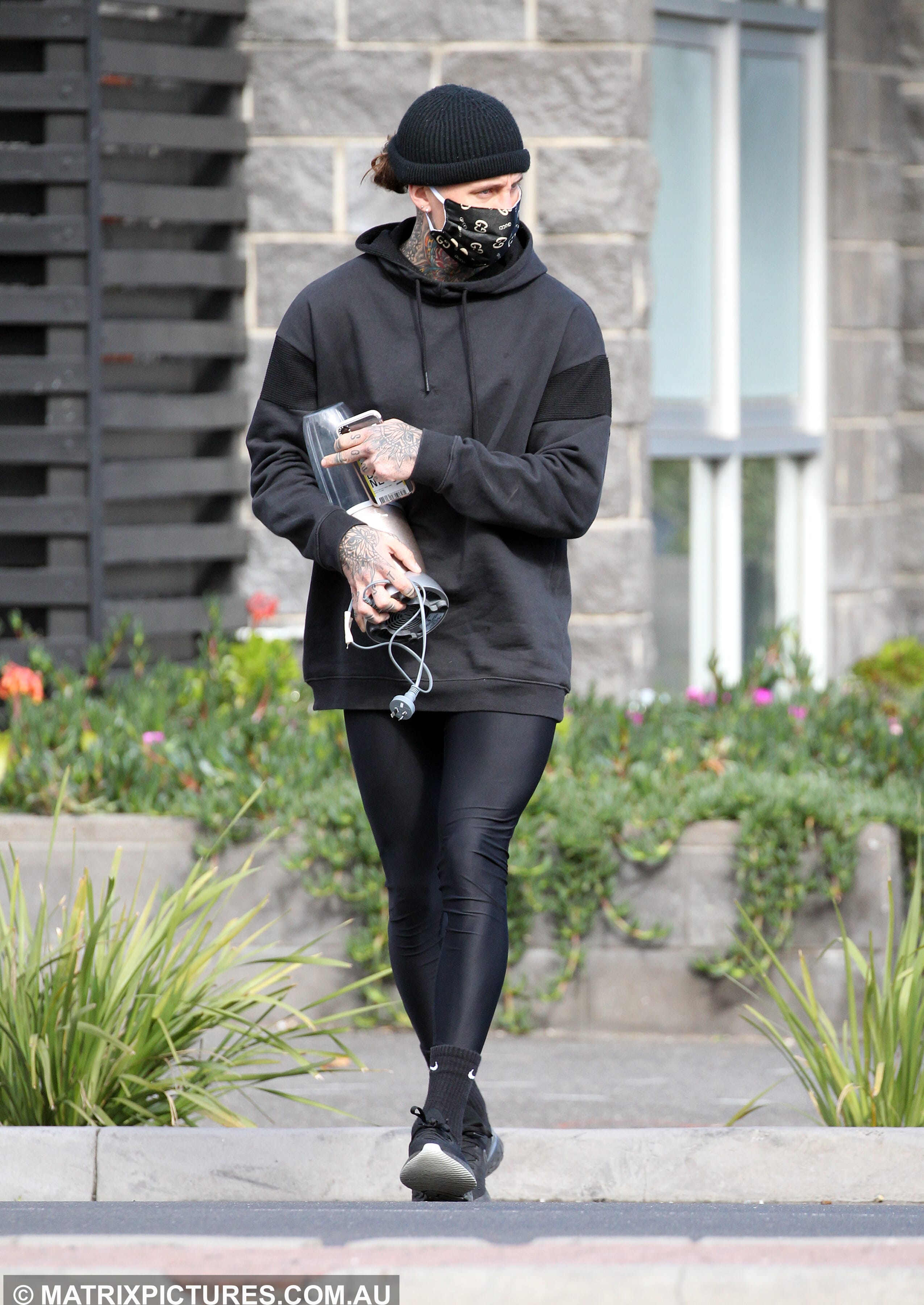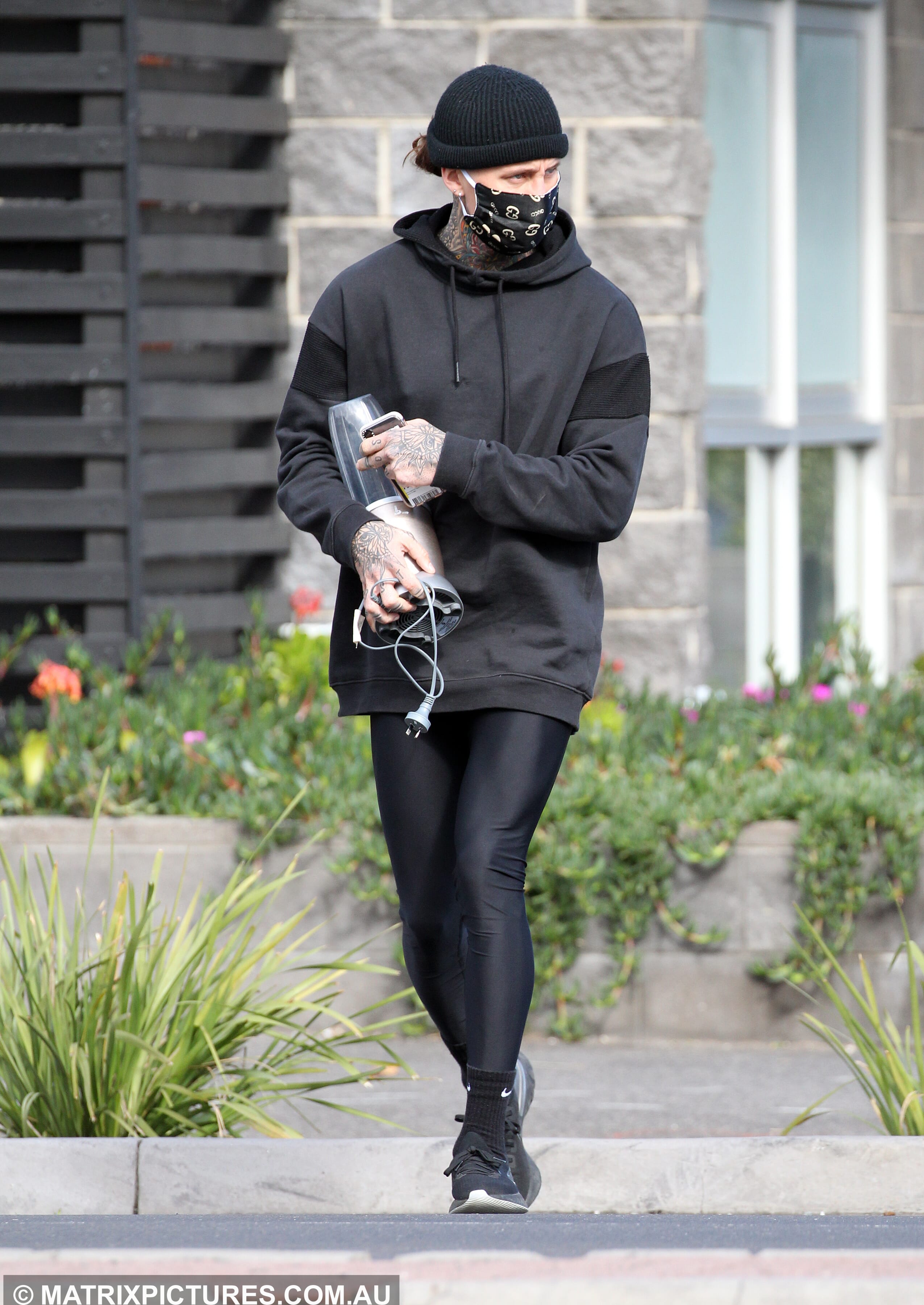 It's believed that Ciarran is set to leave Paradise with Kiki Morris at the end of the season.
After filming wrapped in Fiji in late November, the pair became inseparable in the months that followed once the cast returned to Australia.
They were spotted holding hands in Sydney, out partying with friends and getting cosy by a hotel swimming pool.
Like most reality romances though, it seems their relationship was short-lived, with the pair stopping all social media interactions together from around February.