Congratulations to Tara Pavlovic and Nick Shepherdson.
The Bachelor In Paradise star, who first found fame on Matty J's season of The Bachelor in 2017, said 'I do' to her longterm partner in an intimate ceremony over in Queensland on Friday.
Their nuptials were so casual they even had McDonald's cater the whole thing and fed their guests cheeseburgers.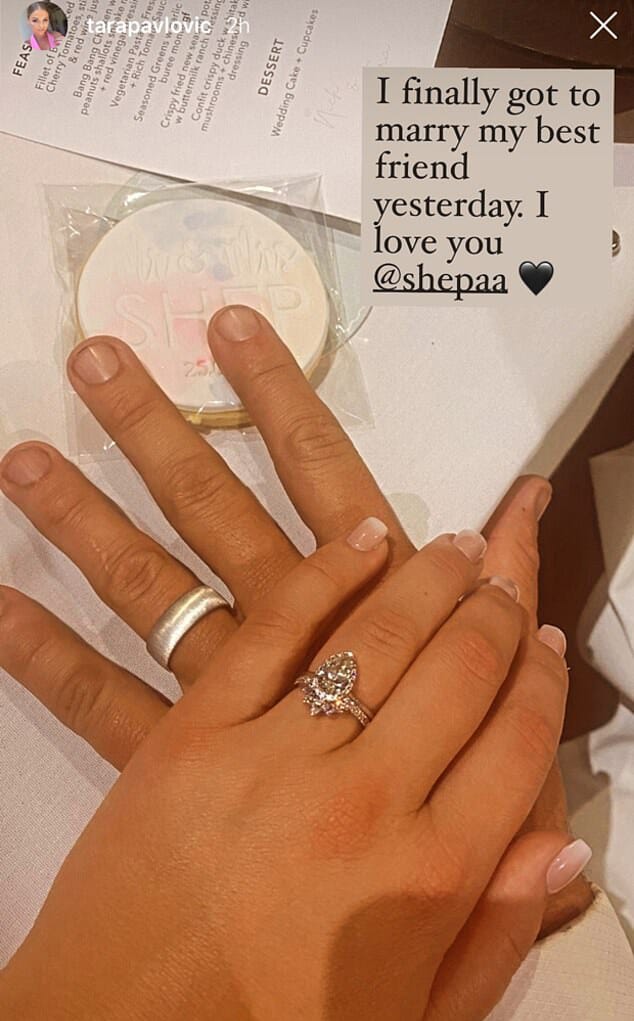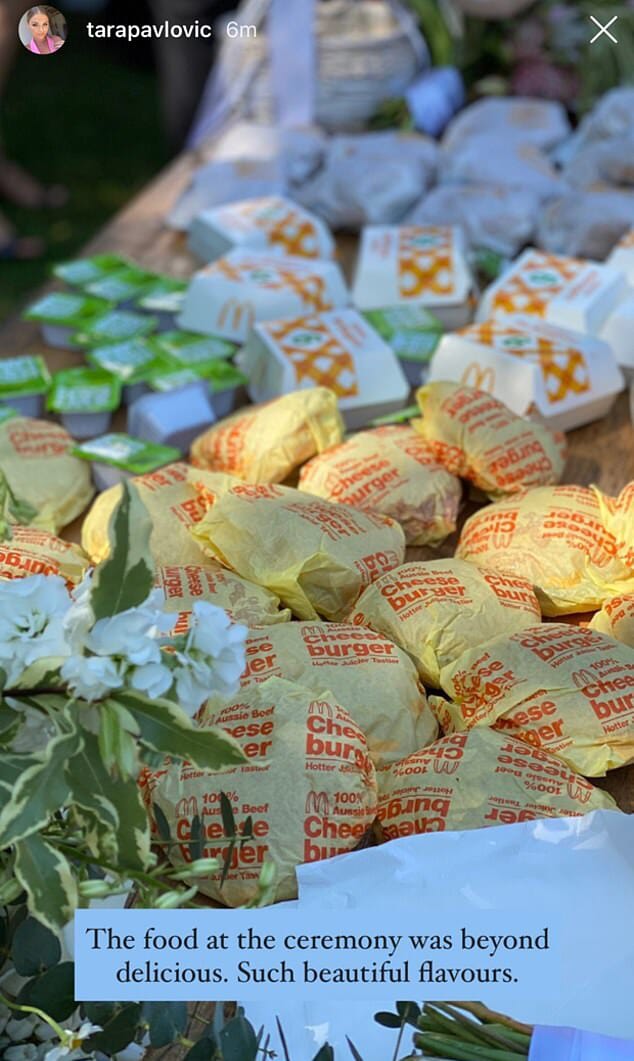 'I finally got to marry my best friend yesterday. I love you,' Tara announced to Instagram on Saturday, sharing a picture of their rings.
'The food at the ceremony was beyond delicious,' she added, sharing a picture of her Maccas spread.
The couple, who have actually known each other for 10 years but started dating in 2018, were initially meant to get married in April, but COVID-19 forced them to postpone.
Tara started dating Nick after splitting from Sam Cochrane in 2018, following their short-lived Bachelor In Paradise romance.
Congrats guys!