All love is lost between U.S Bachelorette Clare Carley and her fiancé Dale Moss after he confirmed their split on Tuesday.
Taking to his Instagram Stories, Dale wrote: 'I wanted share with you all that Clare and I have decided to go our separate ways. We appreciate the love and support we've received from so many people, but this is the healthiest decision for both of us at this time.'
The reality star added: 'We strongly believe in leading with love and always remaining true to oneself, something our families have taught and instilled in us throughout our lives. We only hope the best things for one another.'
According to US Weekly on Wednesday, Clare has been 'a wreck' following the very public split, and 'she really fell hard for Dale and saw a future with him'.
As to the reason for their breakup, we can't know for sure, but what we do know is the pair were dating long-distance, with Dale living in New York and Clare living on the West Coast in Sacramento.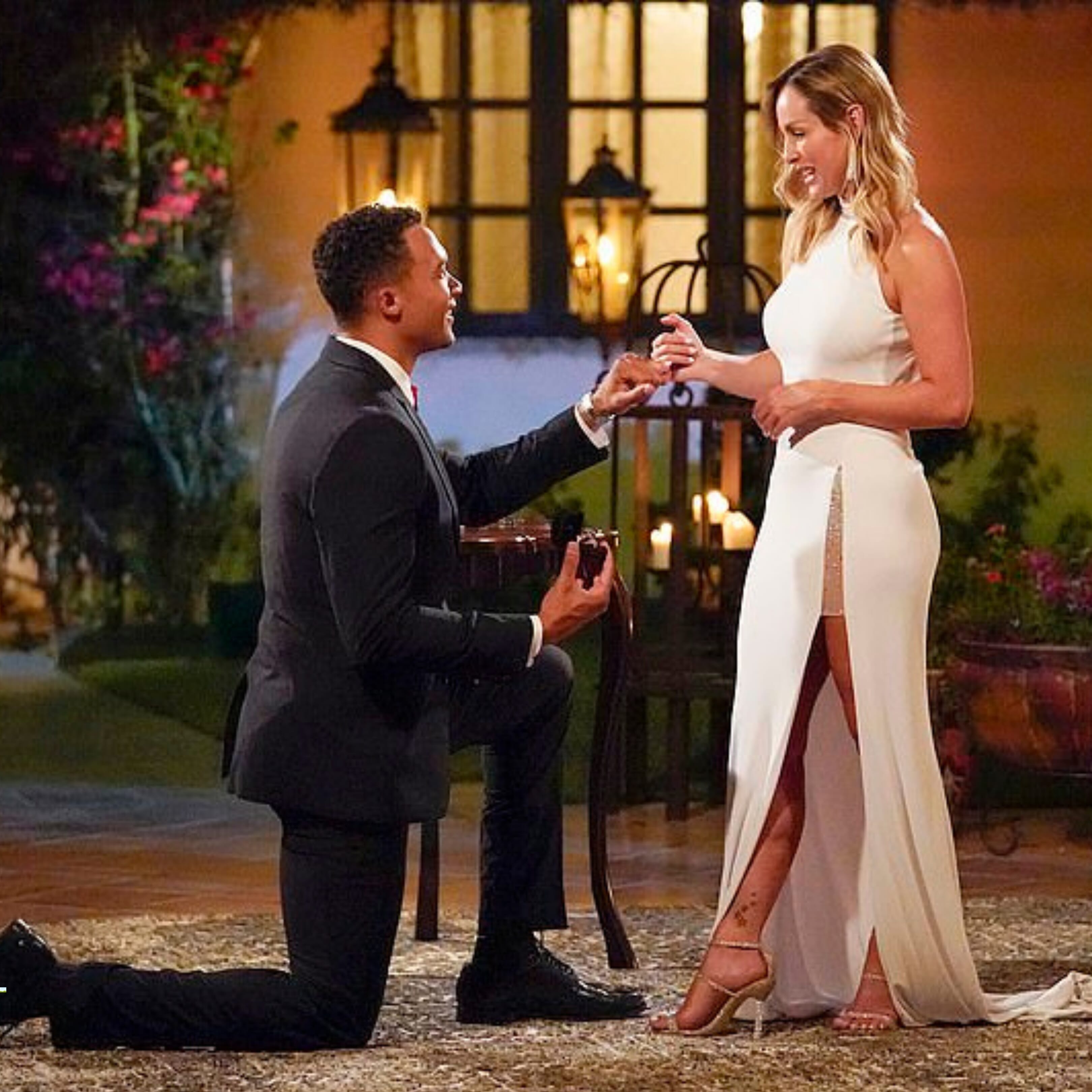 Prior to their split, Clare ended her Bachelorette season early as Dale proposed to her less than two weeks after the first cocktail party – with Tayshia Adams then fronting the rest of the season and dating the guys Clare left behind.
After leaving her season early, Clare received a lot of backlash from the other men as most of them felt she never gave them a chance.
Something she is likely now regretting…