The Bachelor's Tim Robards and Anna Heinrich took baby Elle for a sunny stroll in Sydney on Tuesday morning.
We spotted the reality couple, who met on the Channel 10 dating show in 2013, enjoying a casual walk with their little girl while looking pretty besotted with her.
Neither of them could stop smiling.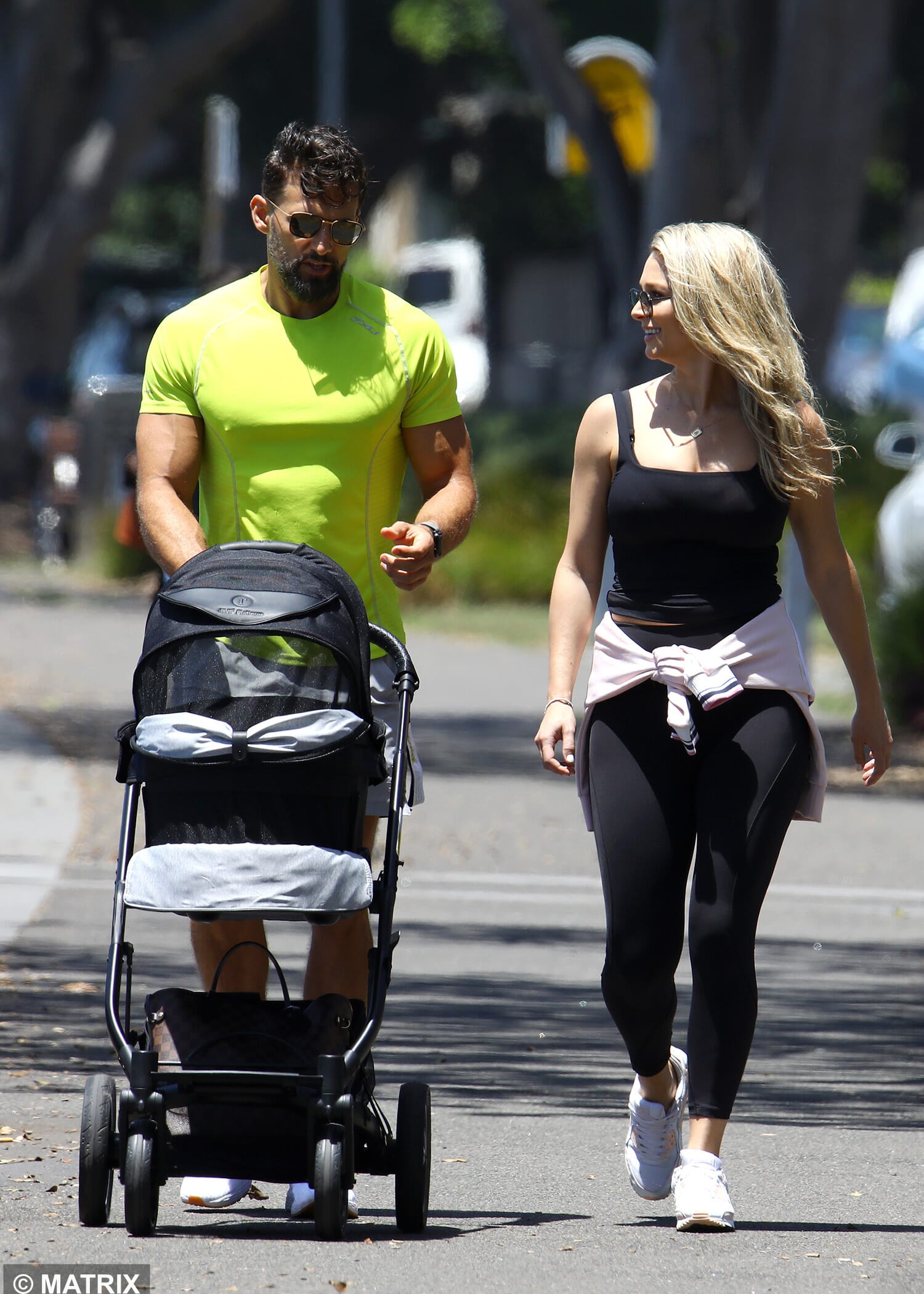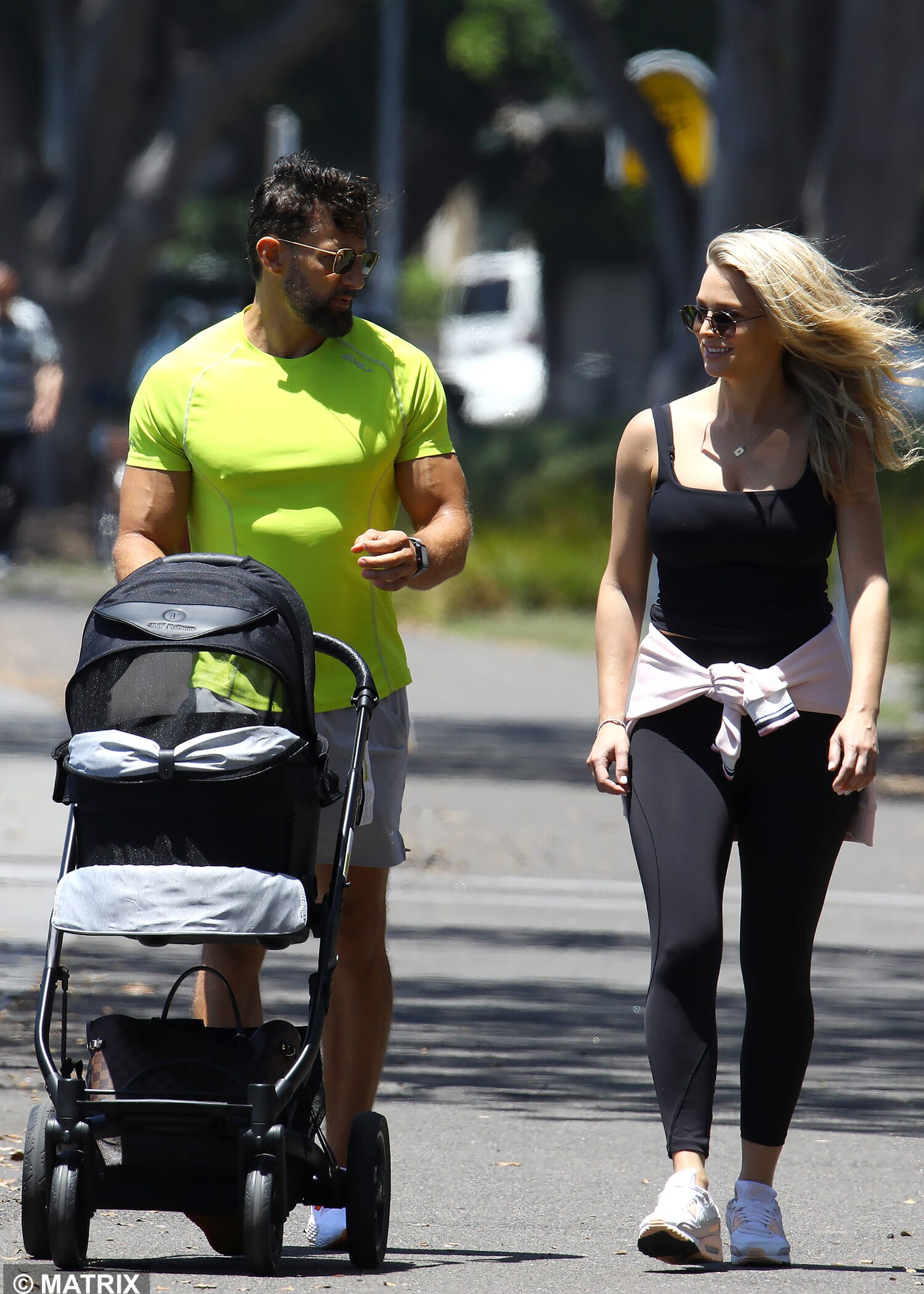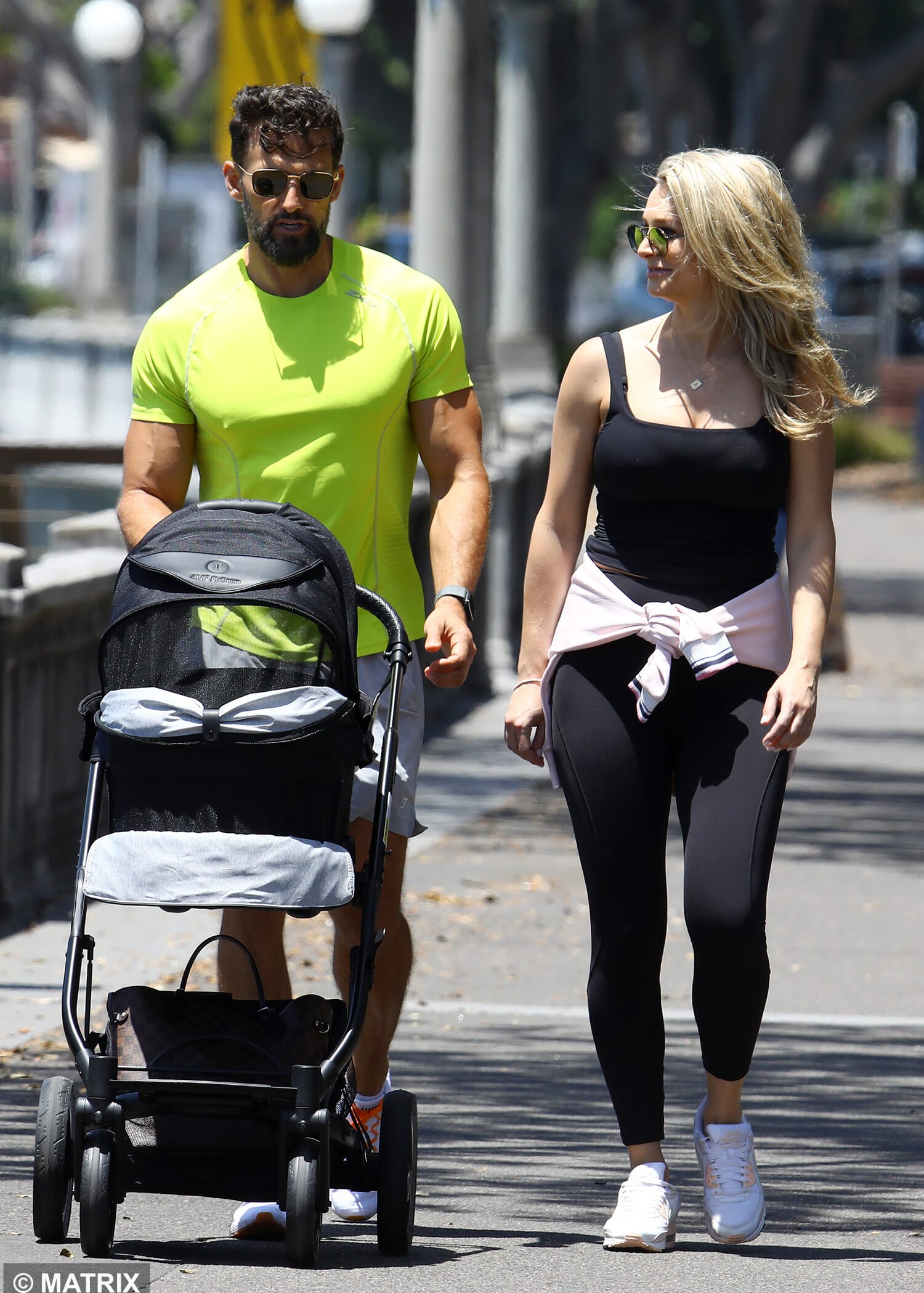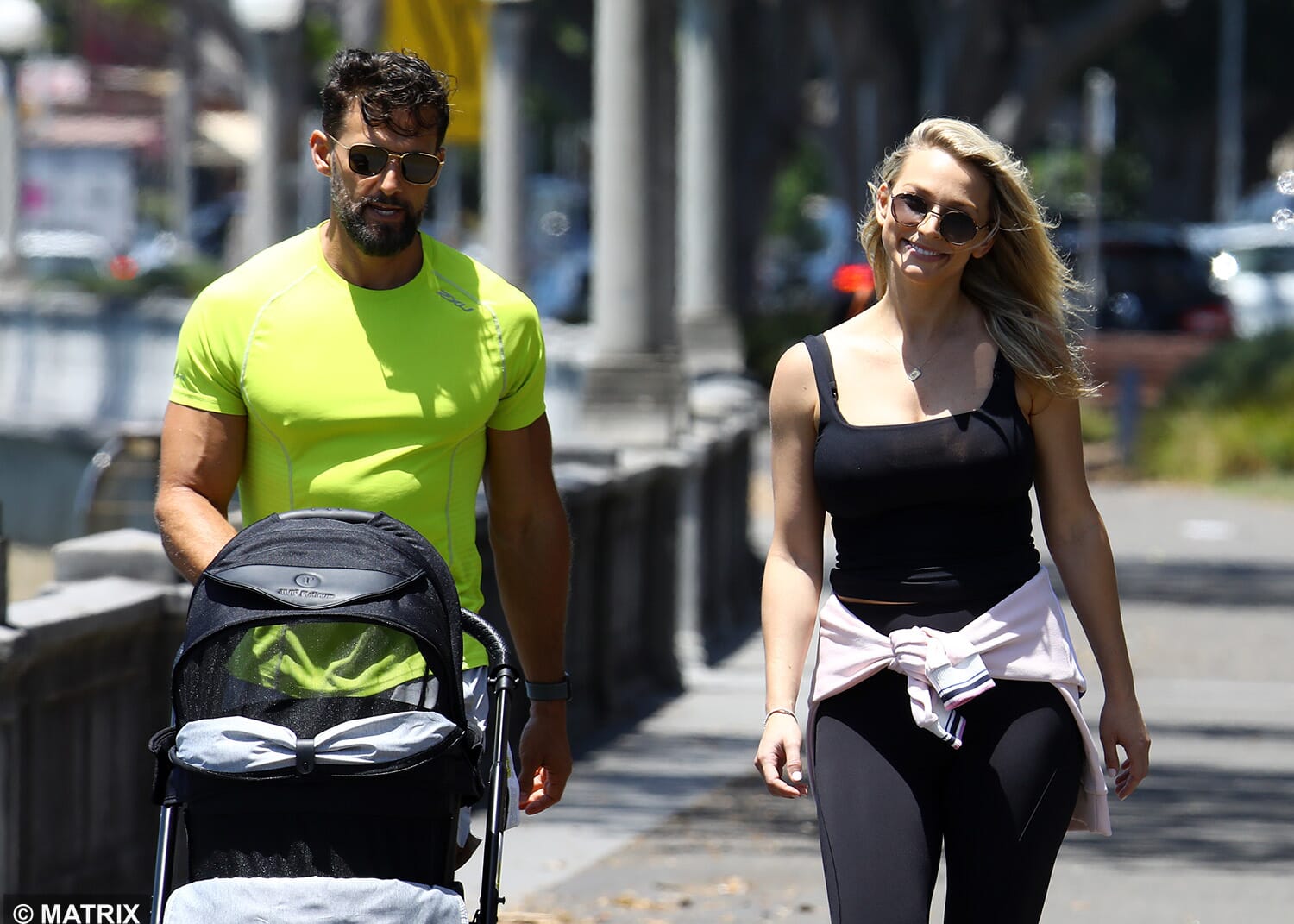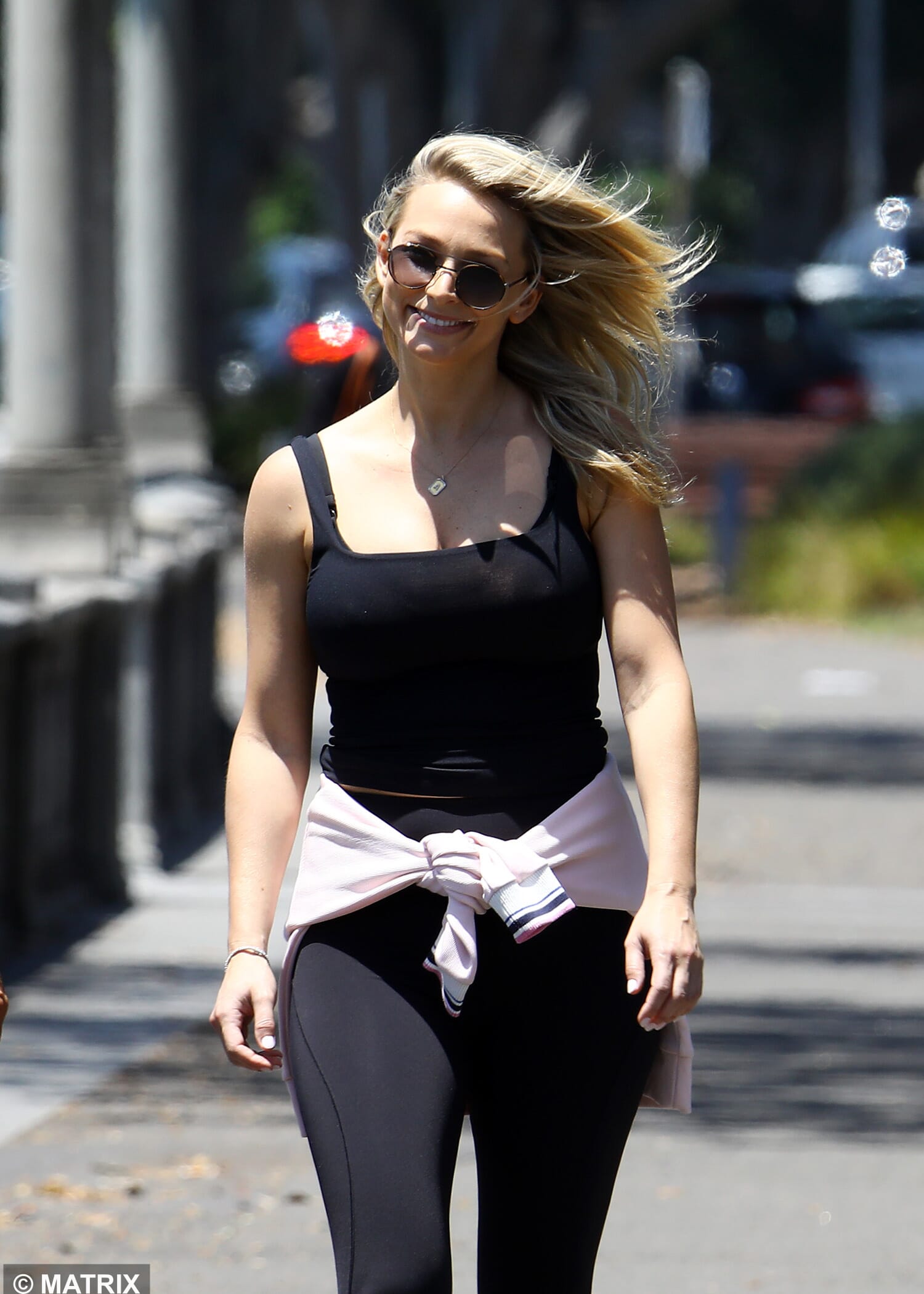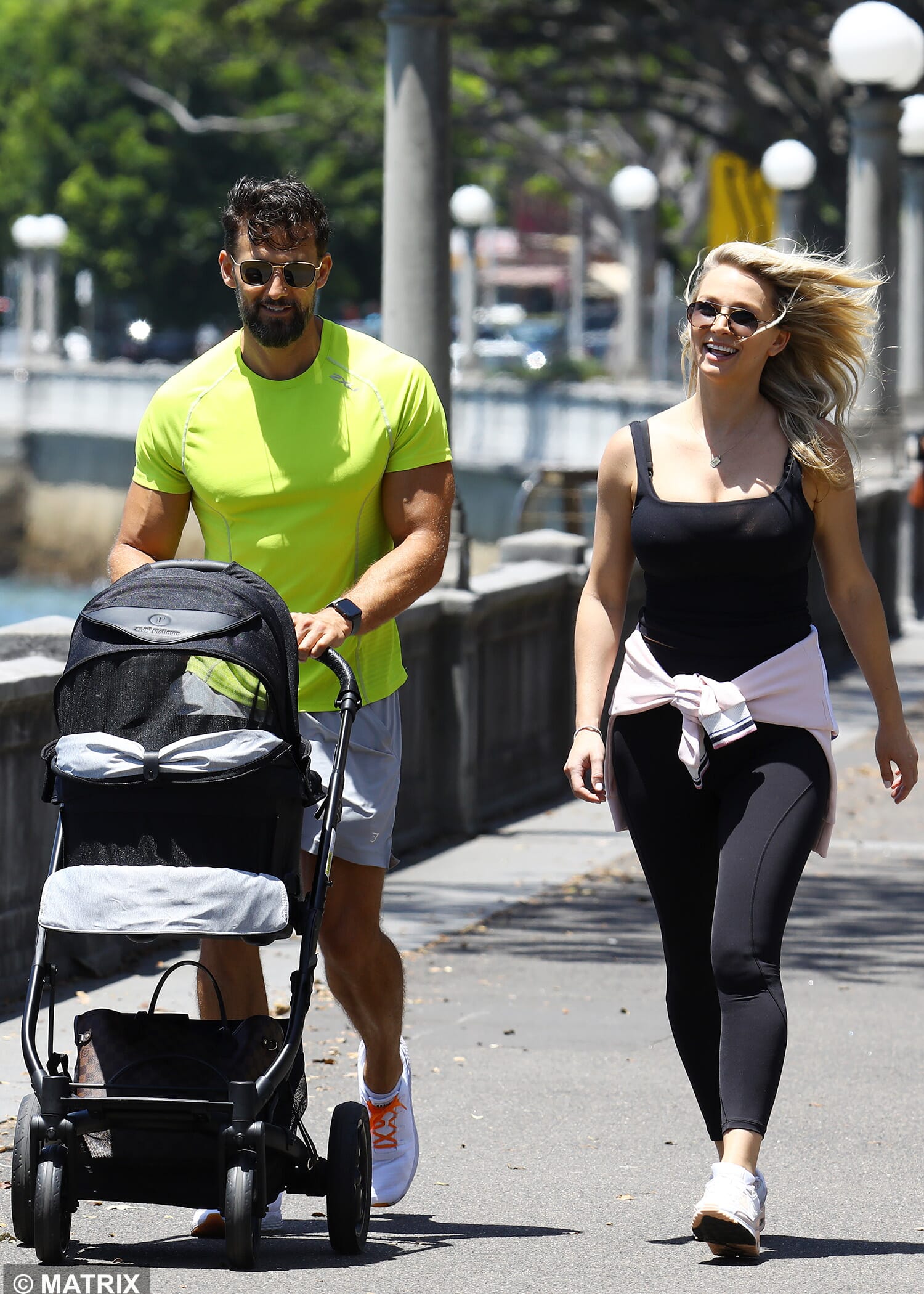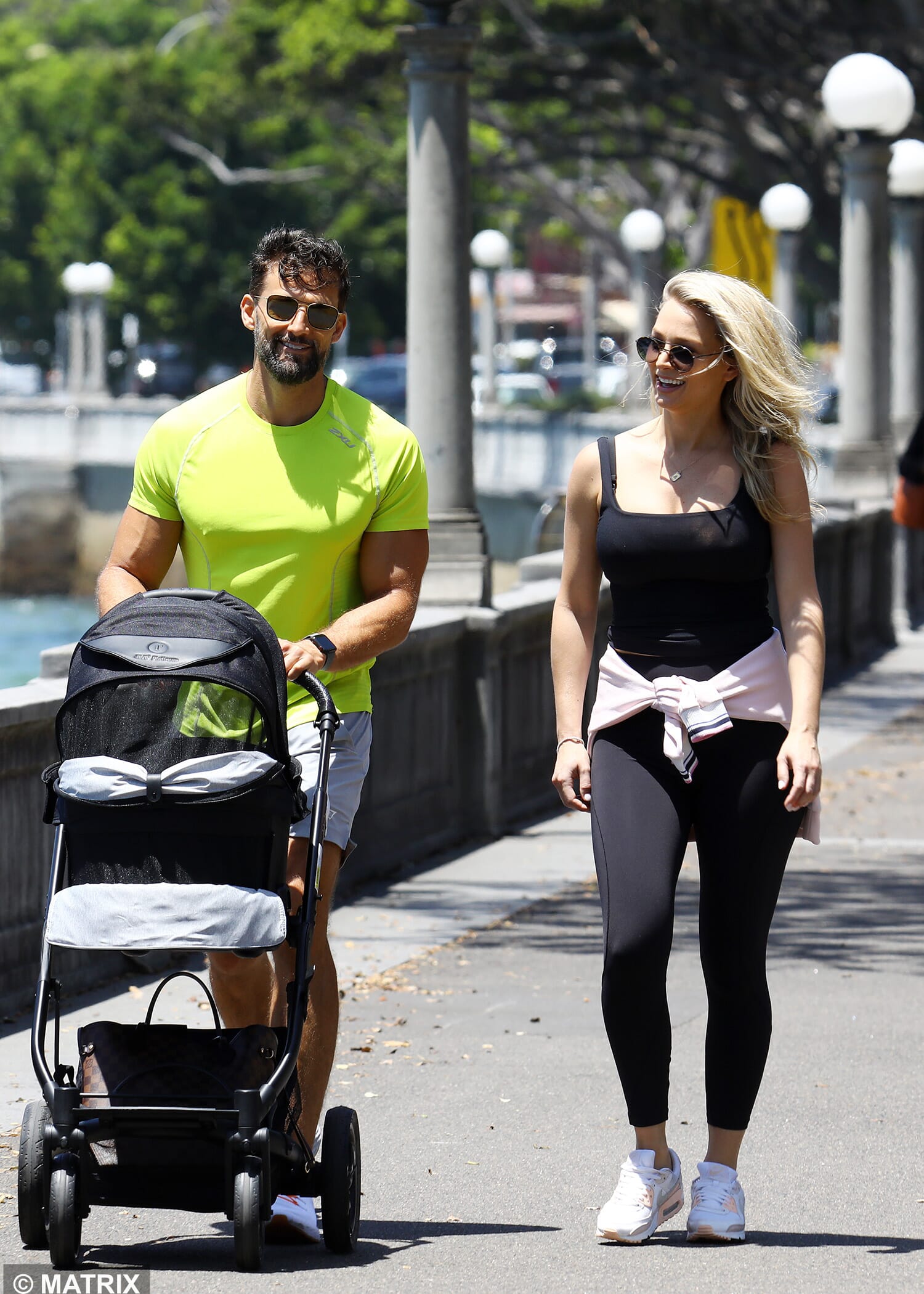 Last week, Tim opened up about how the couple are finding parenthood so far – and admitted he wished he could do more to help Anna.
'As a guy it's hard to help with feeding when she's on the breast, but I help where I can other times. We're really good as a team, we balance things out,' he told fans, before explaining Elle's sleeping schedule has been 'pretty good' so far.
He gushed his favourite thing about being a father is getting to wake up to Elle's face every morning.