She's the blonde stunner who appeared on Matt Agnew's season of The Bachelor.
And on Sunday, Monique Morley shared her diet, exercise and skincare tips that keep her feeling healthy and summer body ready from the inside out.
'For me it's all about convenience as I'm so busy at the moment so I'm loving Flave, the new vegan meals that don't taste vegan, they're so good!' Monique told The Wash on Sunday.
'I'll eat two of those a day and fast in the morning. Also, for me, intermittent fasting is my go to weight loss and making sure I'm drinking at least two litres of water a day. Hydration is so important.
'As for working out, Air Locker Training baby! It's similar to F45 but at an altitude of around 3700m and oxygen of around 13%. I do this five times a week in the morning and walks around Bondi in the afternoon- hello summer bod! Monique added.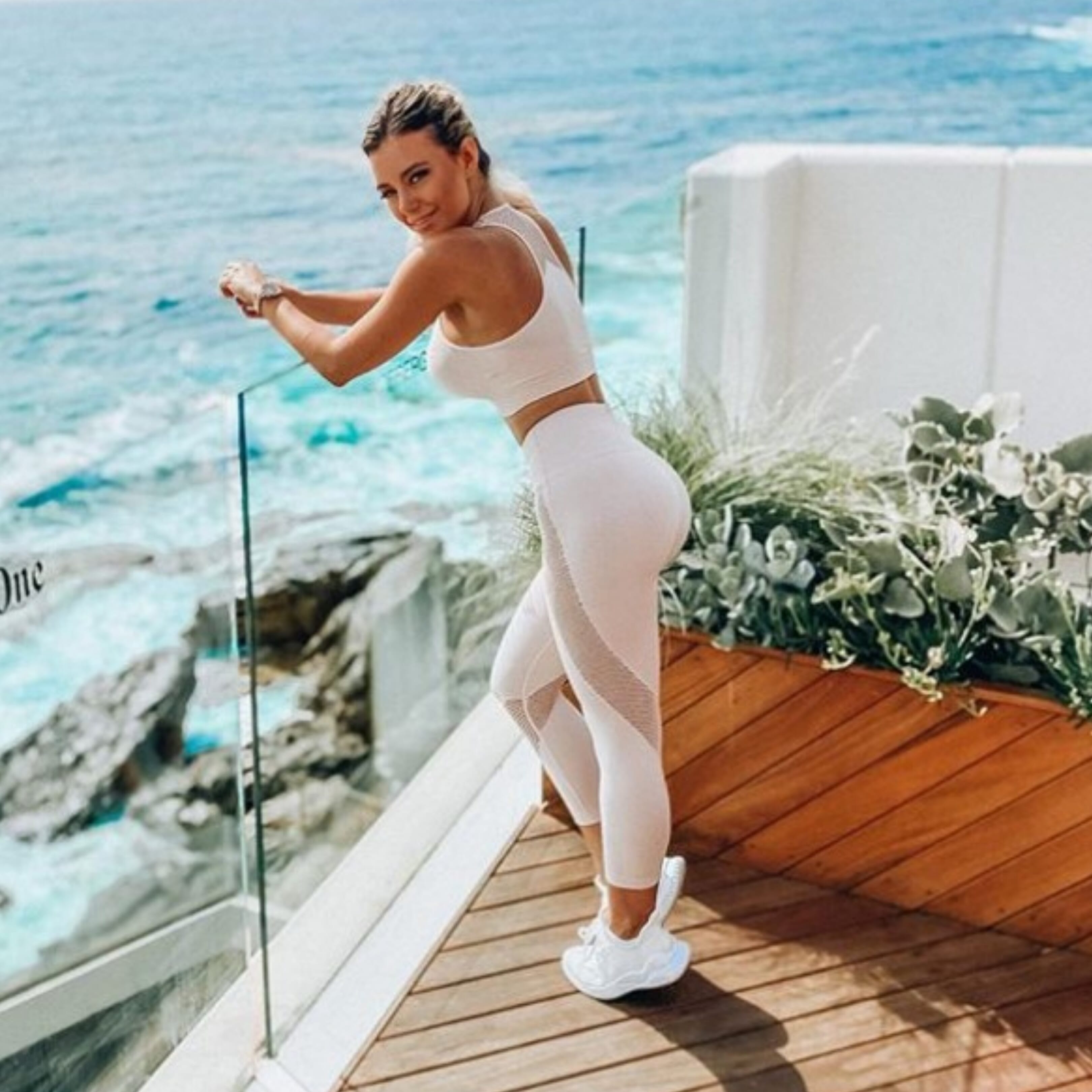 As for her skincare routine that gives her that radiant glow, Monique said it's all about keeping inside the body healthy to really see results on the outside.
'Nutrition is really so important for great skin and making sure you have a great skincare regime.
'The skin is like a tree. Keep the roots happy and you have a healthy tree. Get your gut healthy keep your body healthy and you'll really see the results.
'Your skin is around 16 times more absorbent than anywhere else in the body, so it's important to put the right stuff on your face. I only use Aspect skin care, or the Dr Aspect skin range which is an Australian skincare company I really trust.'