Father's Day in 2020 may be a little different due to COVID-19 for these reality star dads, but that doesn't mean they won't be celebrating safely and making the most of their special day with their kids.
We caught up with some of our favourite famous fathers to ask what the best thing about being a dad is and how they'll be spending the big day, here's what they told us…
MAFS' Michael Goonan
'This Father's Day I hope to be back in Adelaide depending on the COVID-19 restrictions and work commitments interstate. The best part about being a dad is when I teach my son something then watch him do it it time and time again makes me so proud.
'I really push manners into him. He is three and will wipe his feet before entering a house or shop. He always says thank you and smiles at strangers regardless of his mood swings. The best thing is how brutally honest children are, they have zero filter it's so natural ti watch and I always encourage it. I continually tell him to never give up and that he can do whatsoever he wants in this world.
'He is my best friend. Sometimes I can't help but jump in bed and cuddle him when he's sleeping despite often waking up covered in piss.'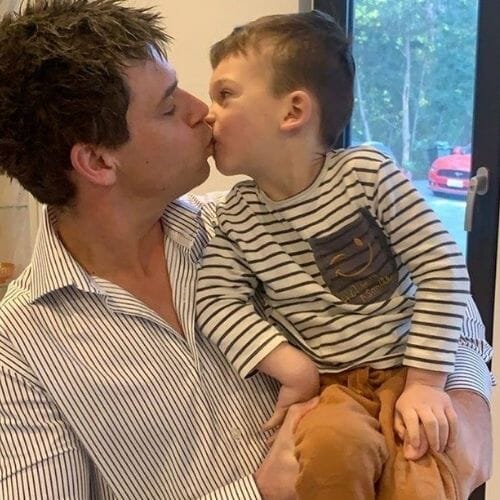 Love Island's Eden Dally
'The best thing about being a dad is being so proud of him! I want him to grow up and be a better version of me and to accomplish tings that I could never dream of.
'This Father's Day, Cyrell and Boston have a surprise for me so I have no idea at this stage but I cannot wait to spend it with my family and my son.'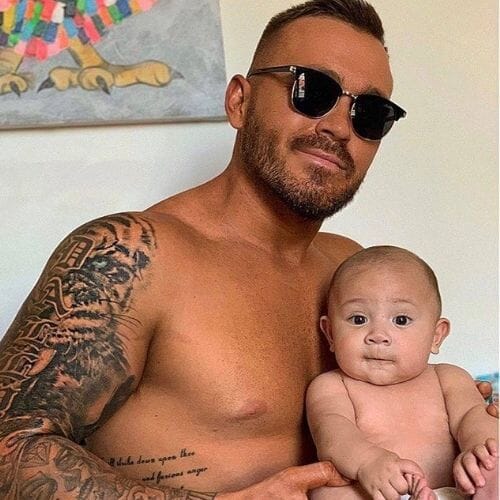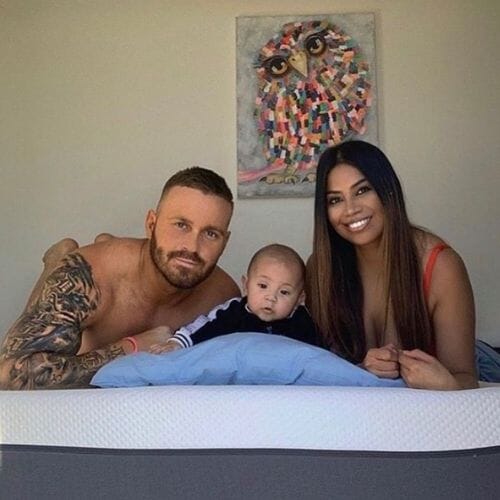 MAFS' Chris Nicholls
'My favourite moment as a father to date has been the birth of my son. Being the first one to hold him in the operating theatre.
'Unfortunately for me, this Father's Day will be spent slogging away at a 13-hour night shift back at work, but we will spend some quality time together when I see them at Christmas due to COVID-19.
'So it'll be FaceTime calls three times a week up until then! It's hard!'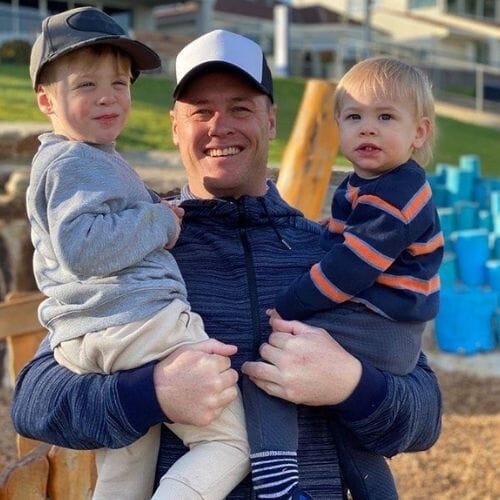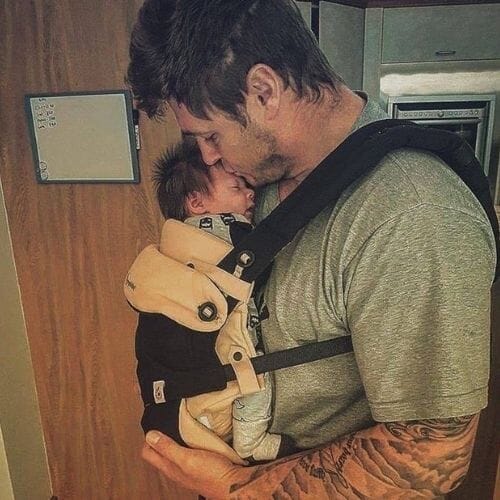 Telv Williams
'The best thing about being a dad is finding what the true meaning of unconditional love is. The love I feel for my babies is just wow… Could never be matched.
I enjoy every single moment and part of being a parent. It's bloody hard work but rewarding on a whole new level. 
I can't wait to spend a nice day with them. I feel so lucky.'