The Real Housewives of Melbourne is returning to Foxtel this year with four new cast members.
And a few more big changes.
Jackie Gillies is back and will be joined by Gamble Breaux and Janet Roach, alongside newbies Cherry Dipietrantonio, 'Champagne Dame' Kyla Kirkpatrick, Anjali Rao and Simone Elliott.
Unfortunately though, Gina Liano and Lydia Schiavello have both decided to say see ya later to season five and won't be appearing.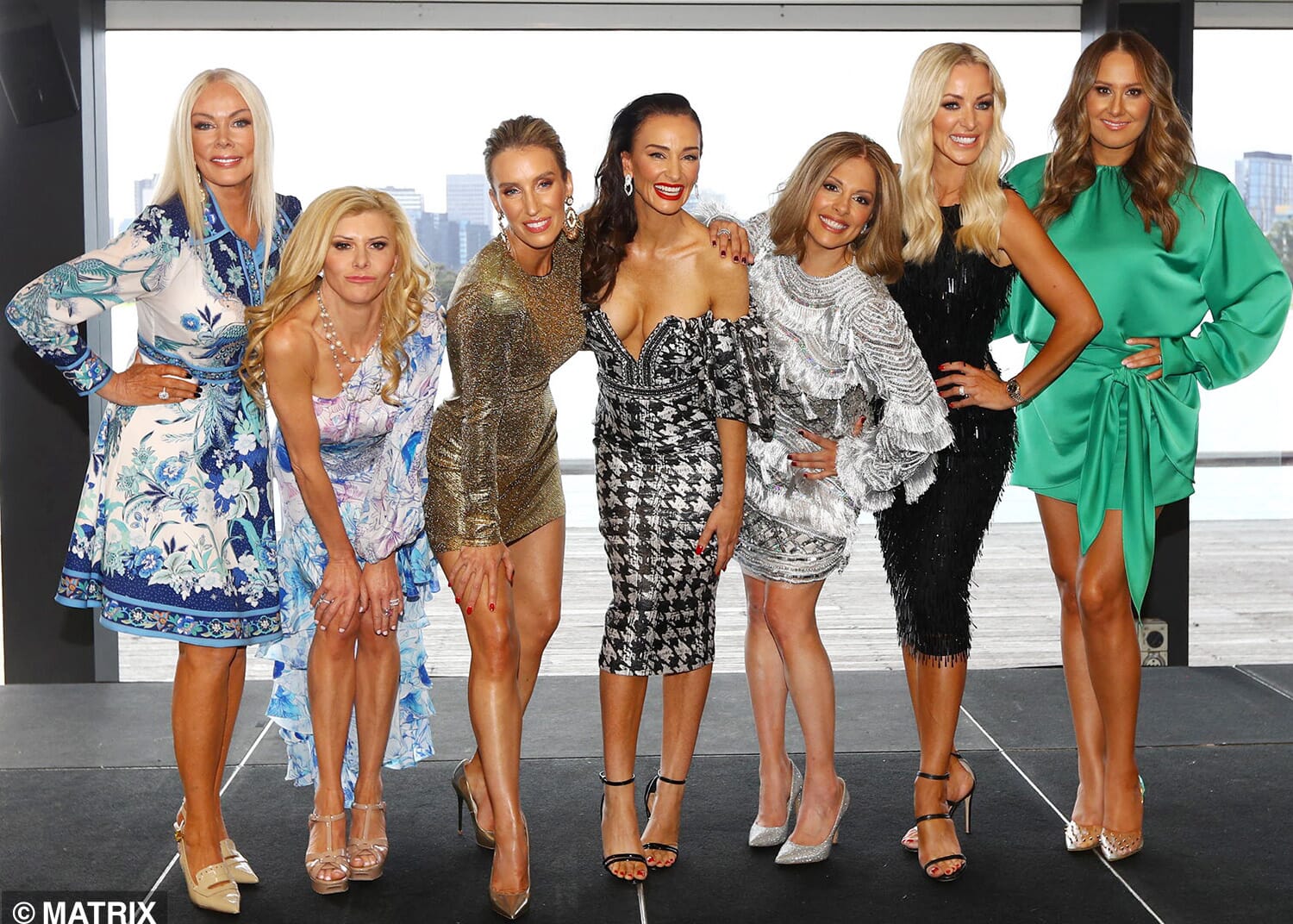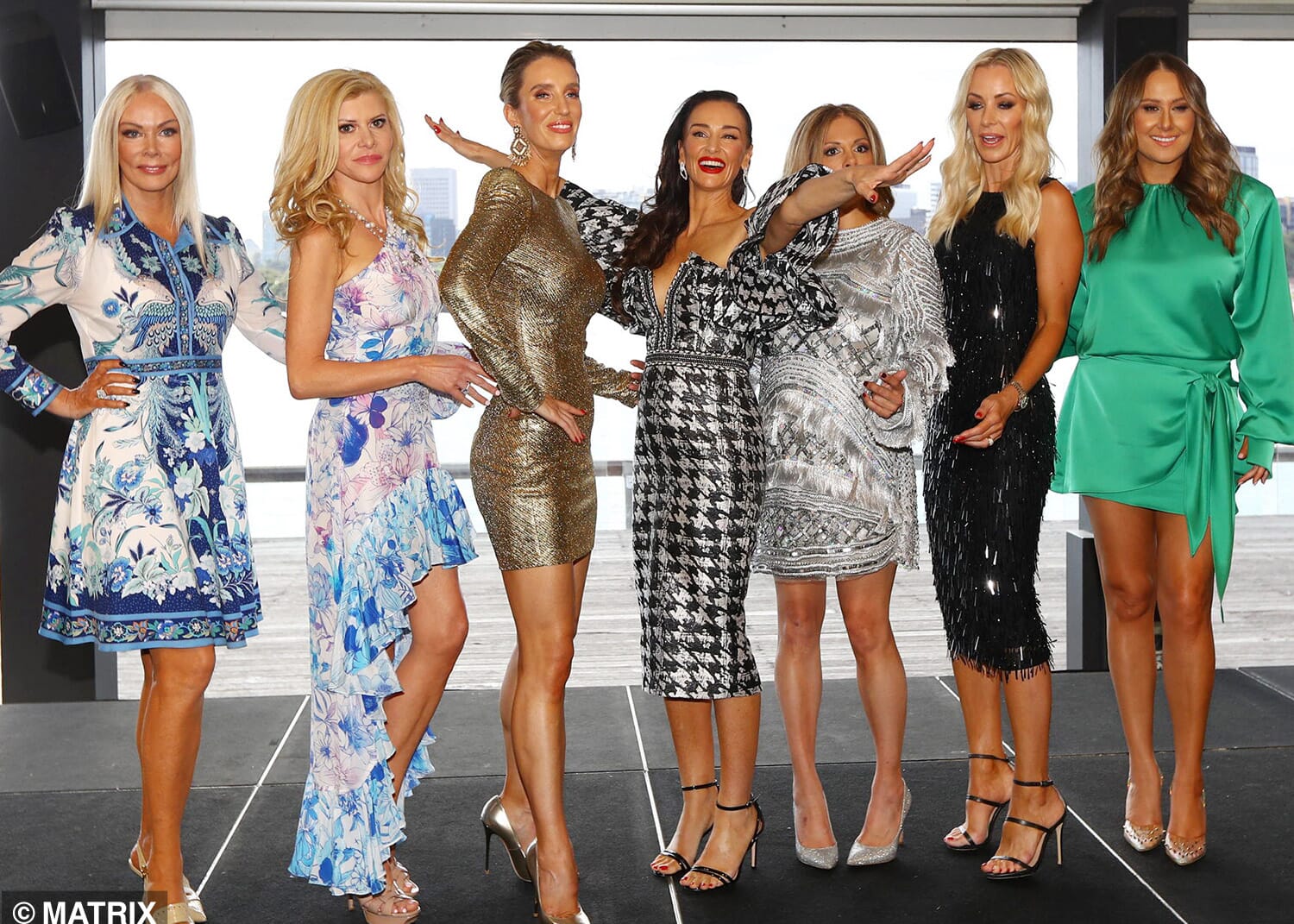 Lydia released a statement saying there's no big drama behind her exit, she's just spent time 're-evaluating her life' and is ready to move on.
'The last four seasons have truly been an extraordinary journey, incredibly entertaining and good fun but with much consideration, I have made the personal decision to step away from RHOMelbourne. I love the show, I love the girls and all the people involved from Foxtel to the production house Matchbox, however the changes of this world caused me to pause and re-evaluate my life. Sharing my personal life with you and in Lydia's kitchen together with Mr Figaro has brought me tremendous joy. I will miss the camaraderie the interaction with viewers and the challenges that my fellow cast members presented. I look forward to spending quality time with my husband, family and friends.'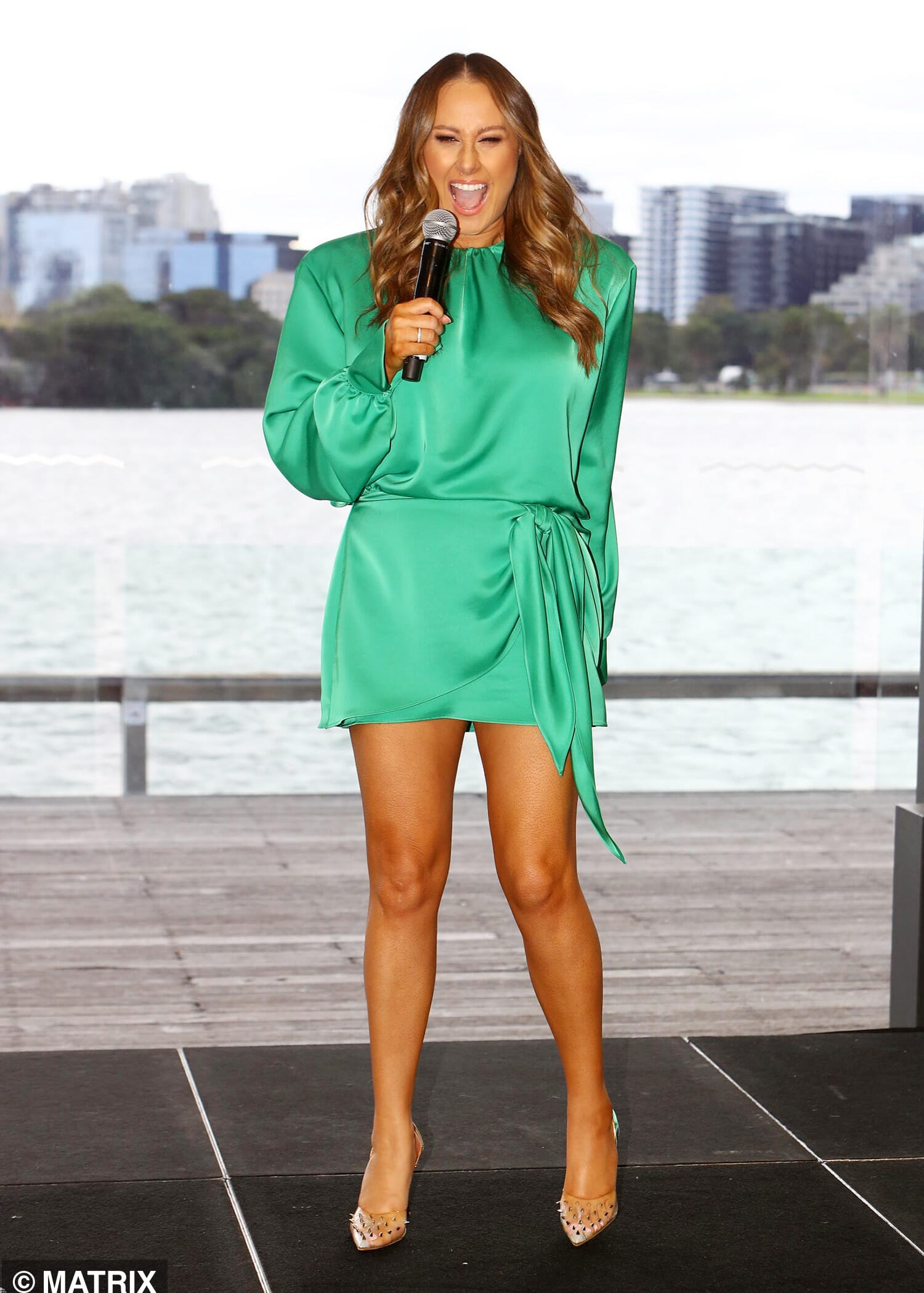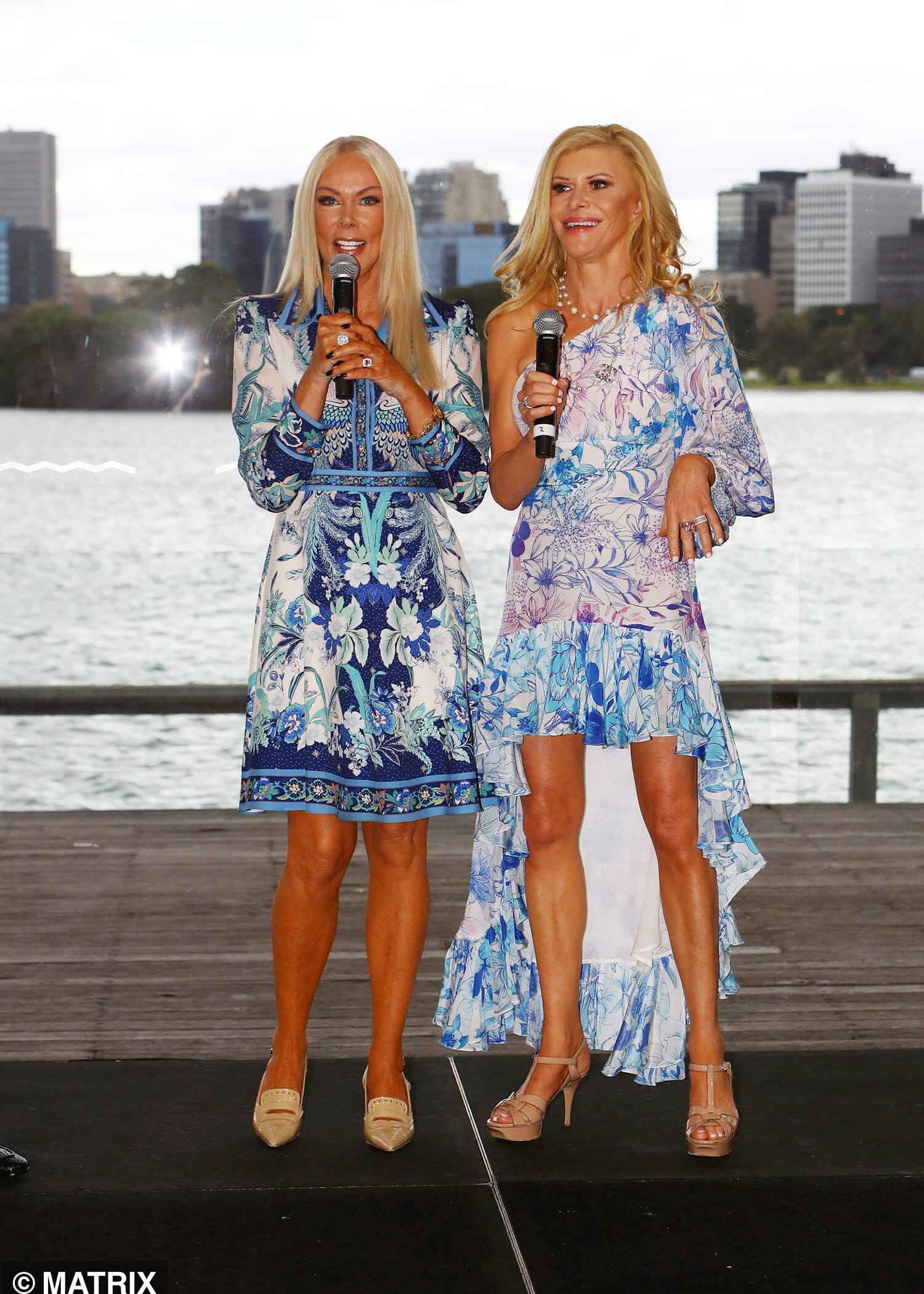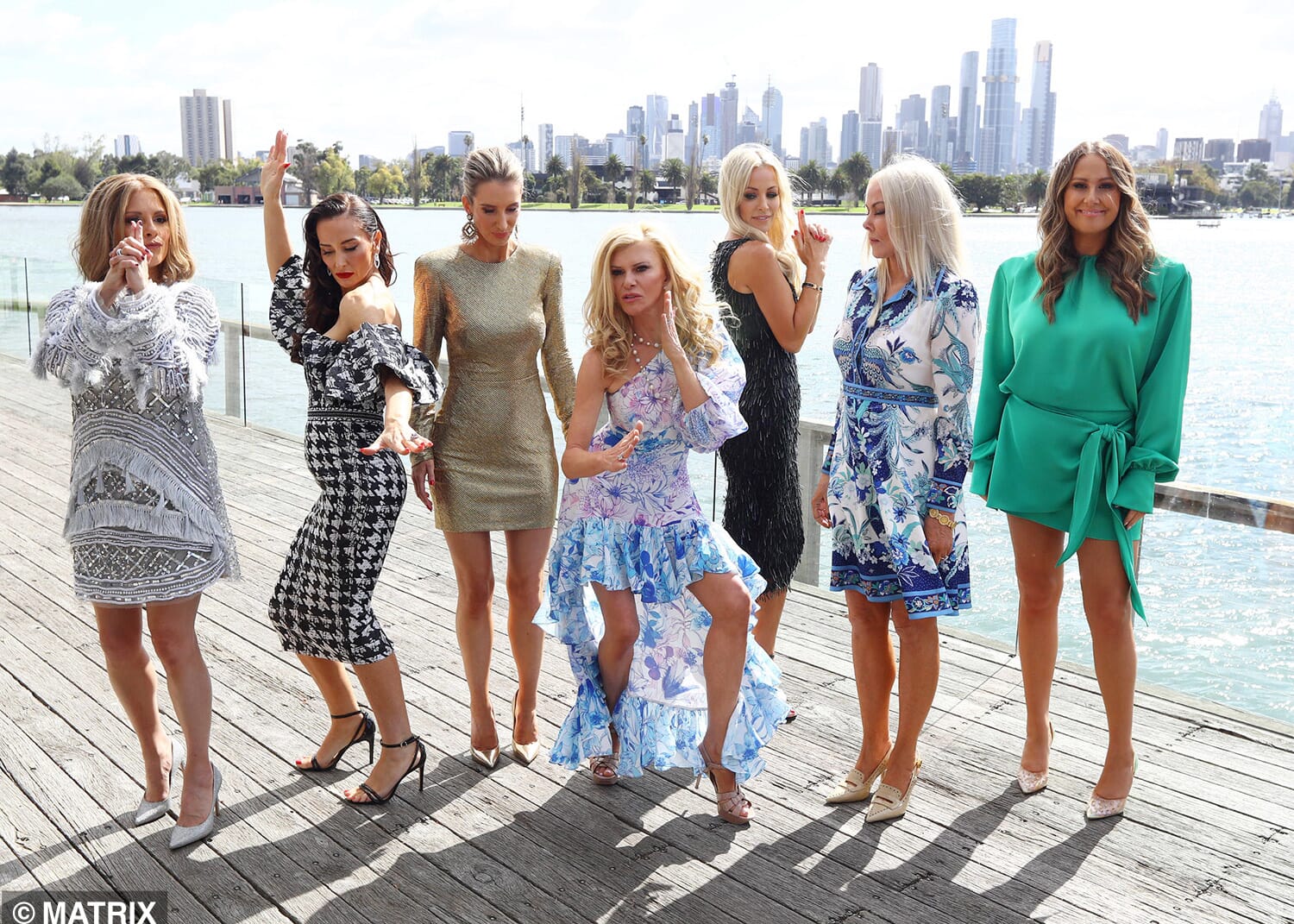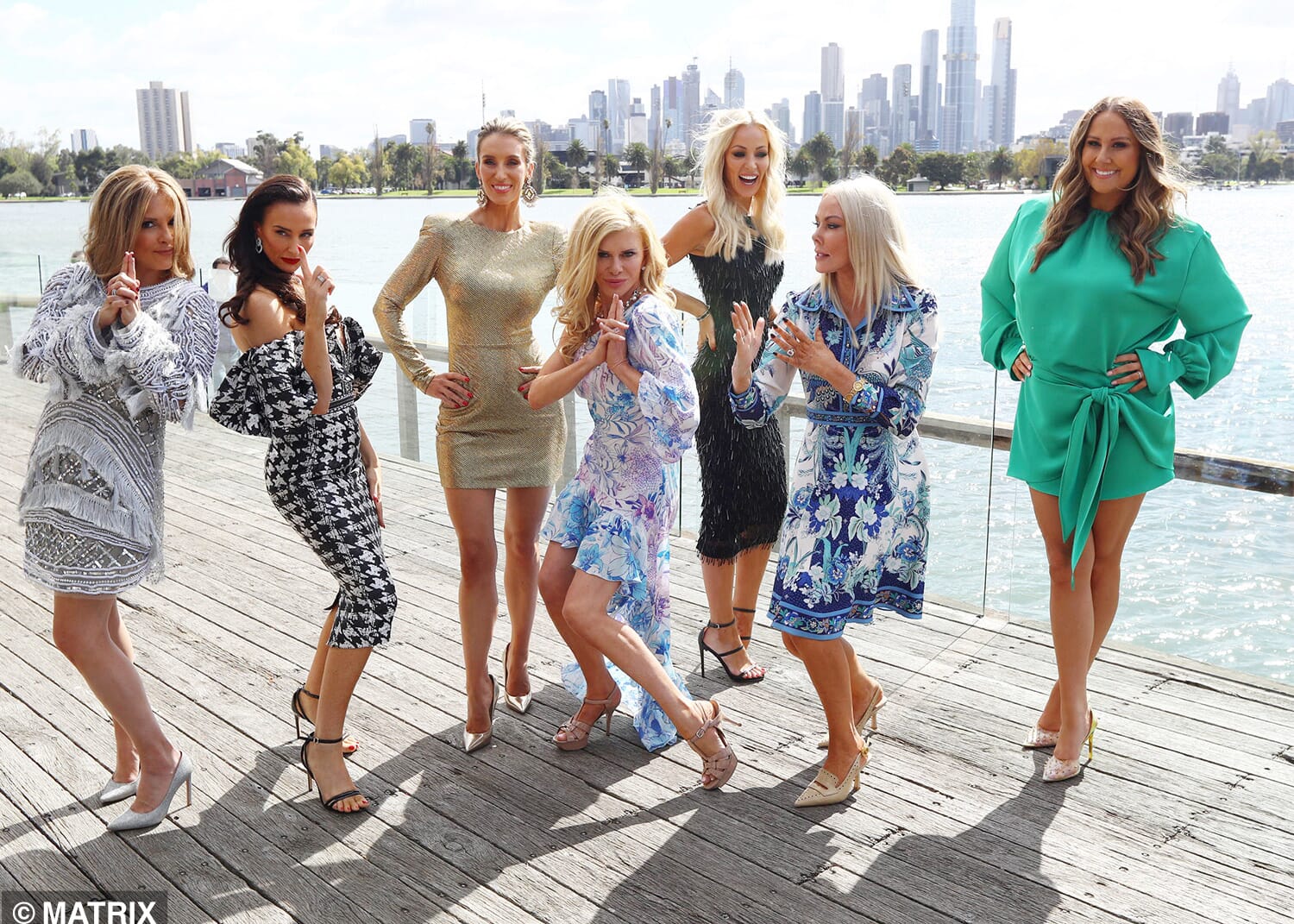 Meanwhile, Gina's statement didn't really specify why she chose to leave – but we've just found an old interview with News.com.au from last year where she said she found it hard leaving her 'peaceful' home life to film.
'It's a big responsibility having a public profile, even though I swear and carry on and maybe act a bit irresponsible. I got back into my own life, it was peaceful and I quite enjoyed it and I was hesitant to come back only for that reason.'
And here's the statement she released this week:
'A big congratulations  to the cast of The Real Housewives of Melbourne season 5!!! How exciting and welcome to the 4 newbies. I will miss you all and look forward to watching you in season 5!!! Thank you to Foxtel and matchbox pictures for a wonderful 4 seasons and for your well wishes as I step back from the show. An extra big thank you to all my gorgeous followers who have travelled through the last 4 glorious seasons of #RHOMelbourne with me and have made it the most enjoyable ride. I have loved it and am eternally grateful for all your love and support.'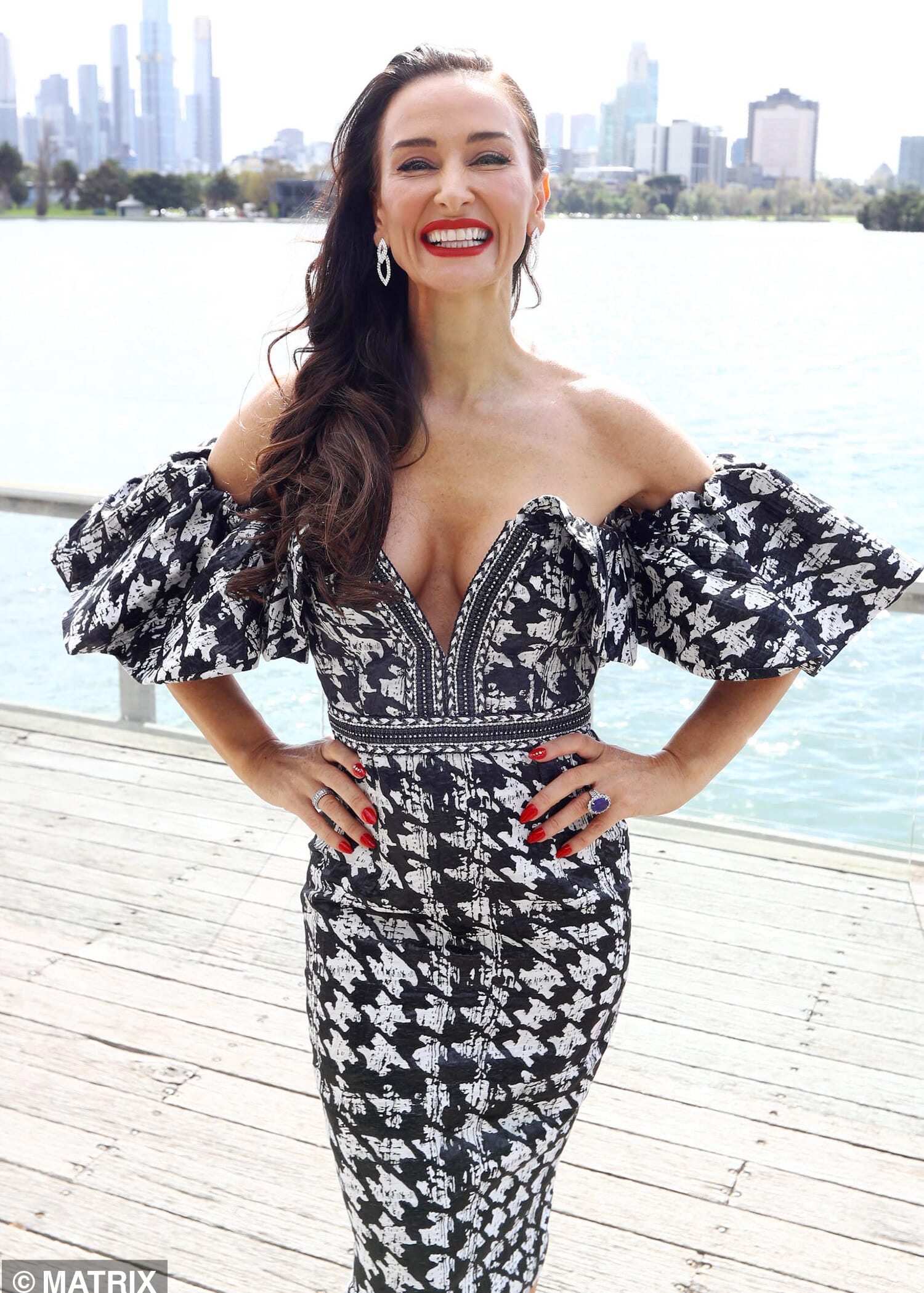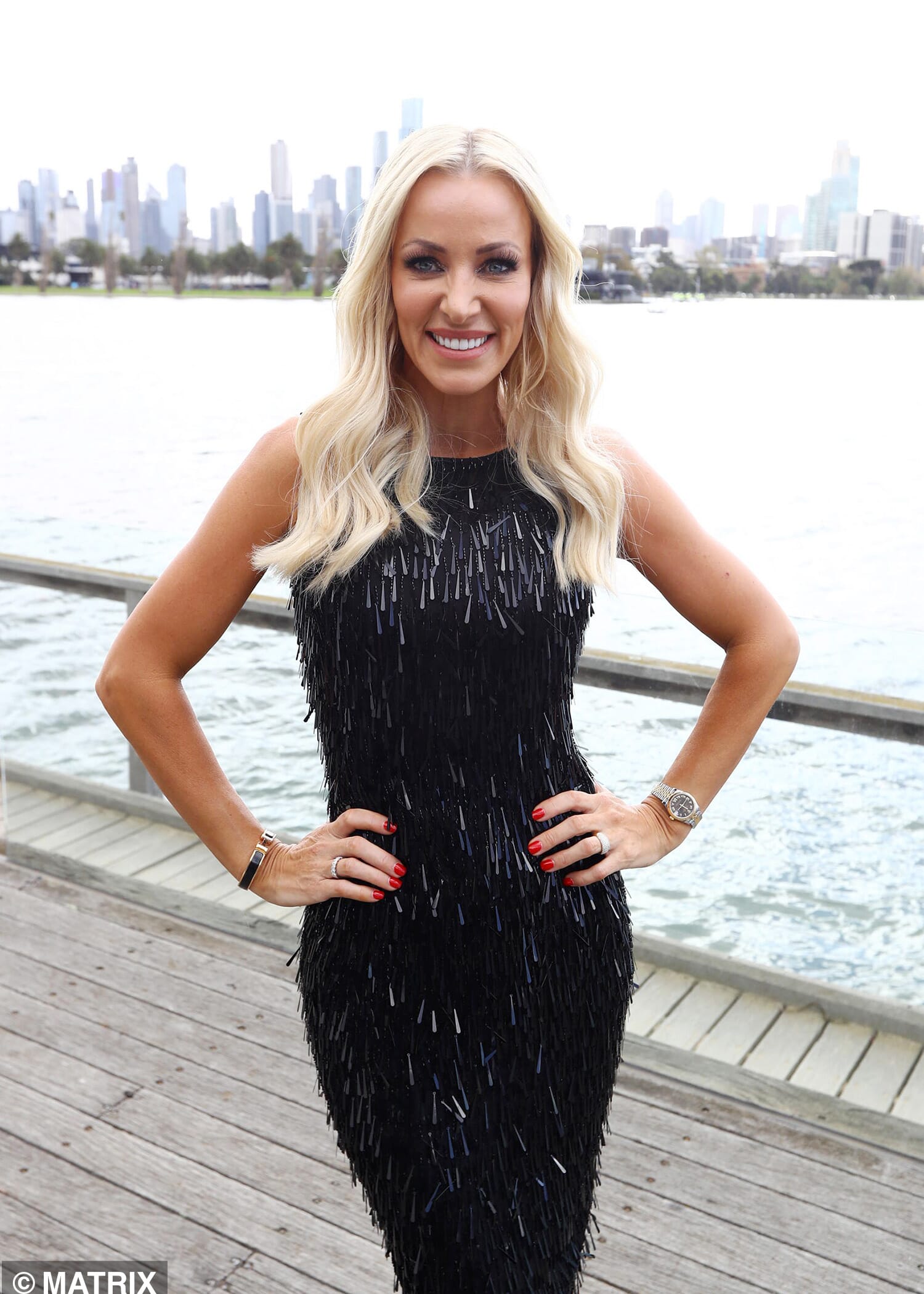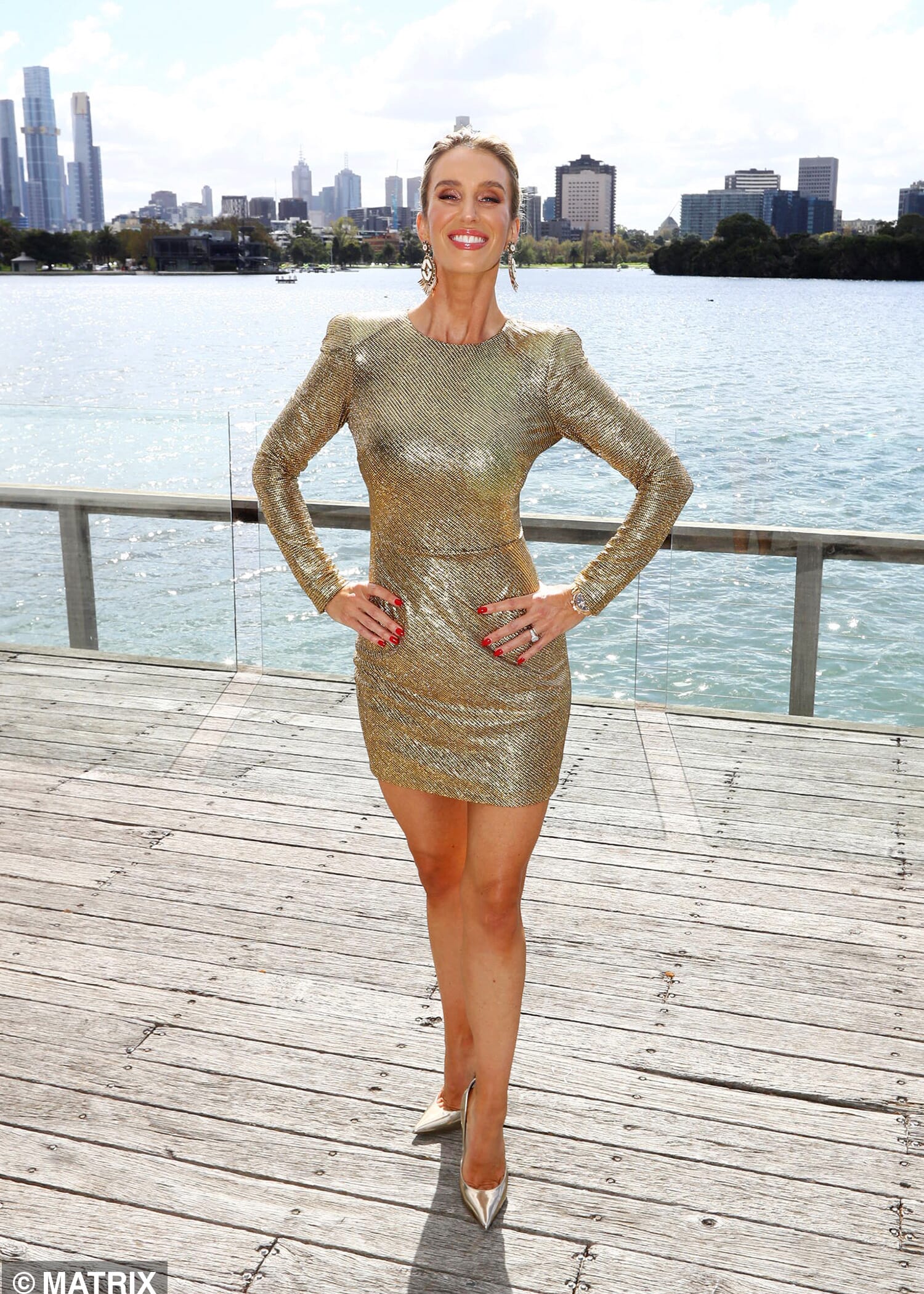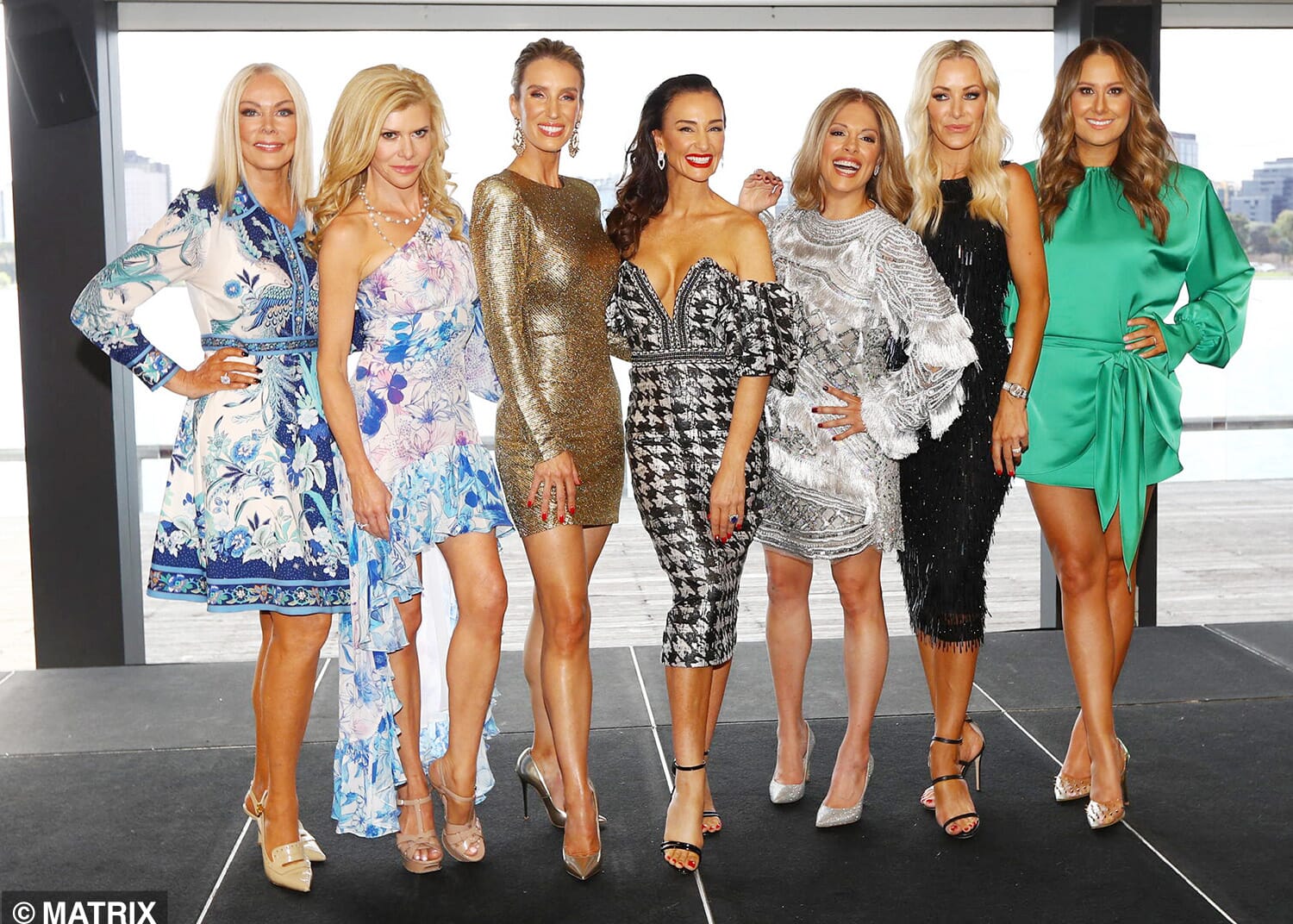 If you're keen to get to know the new cast before the show airs, here's their official bios:
Cherry Dipietrantonio: Yoga instructor Cherry is originally from Southampton in the UK.  She met husband Andre in Bali at the age of 18 when travelling the world during a gap year with girlfriends. Inseparable, Cherry and Andre married in Melbourne three years later and together, they have three children. A yoga teacher and qualified personal trainer, Cherry has recently started her own YouTube channel, Mindful Motion.
Kyla Kirkpatrick: Kyla, who is known as the 'Champagne Dame' lives in Brighton and runs one of the most successful champagne import export businesses in the country – Emperor Champagne. Kyla and her partner Kyri have a seven-year-old daughter Arlington Rose (named after the area of Scotland from which Kyla's family originate). Kyla and Kyri also work together in the business. Kyla enjoys investing her money in property, as well as back into her business, and has purchased nine properties to date.
Anjali Rao: A multiple award-winning anchor, Anjali has spent two decades at the top tiers of international television journalism. Most notably, she spent six years hosting CNN's weekday breakfast news and weekly celebrity chat show, Talk Asia, interviewing the world's biggest names, and broadcast to 220 million homes across the world. Since moving to Australia eight years ago, Anjali has been a regular guest presenter on a number of prime-time television and radio shows. Anjali was raised in Hong Kong, educated in England, and spent many years working in Asia and the UK. Currently single, Anjali is a divorced mother of a 12-year-old son, Izzy.
Simone Elliott: Businesswoman Simone turns heads when she enters most rooms, but don't be fooled by this blonde with ambition. She has had a diverse and successful career working as a national business manager for large multinational organisations. Qualified in business marketing, Simone also holds a Graduate Certificate in Management and is in the final stages of completing an MBA in business. Despite her busy schedule, Simone always ensures she makes time for her favourite role, being mother to her two adorable children from a previous marriage – Helana, 10, and Spencer, nine.