The Bachelor wrapped up on Thursday night with Locky Gilbert giving his chosen girl, Irena Srbinovska, a pretty extravagant ring.
And while it's thought most Bachelors don't have much input in the jewellery they gift their winners, Locky was very much a part of the design process.
The giant sparkler is rumoured to be worth around $30,000, and was custom-designed by the team at Larsen Jewellery during a one-on-one consultation with Locky.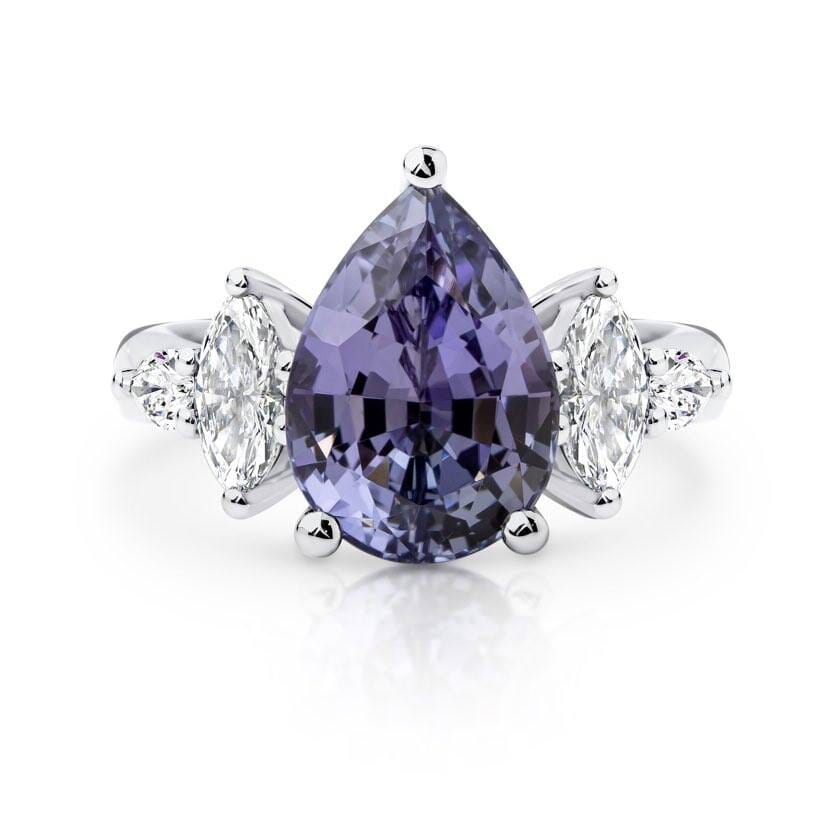 'The custom-made ring is set with a striking 6.14ct pear shape purple Tanzanite gemstone accentuated by two marquise diamonds and two pear cut diamonds. The setting is shaped in the form of a shell, which was important to Locky,'  Larsen Senior Jeweller, Nicole Donaghy says.
'I met with Locky to discuss his ideas for the perfect ring for Irena. I showed him various gemstones and diamonds and we spoke about ensuring the ring was modern and stylish.
'We used fancy shaped side stone accents, a design that is very popular and we chose a coloured gemstone, as many young women prefer these over the more traditional white diamond. Locky was very thoughtful in wanting to design a ring that would be meaningful.' Nicole added.