How much are the Gogglebox cast paid?
Have you ever wondered how much the Gogglebox cast are paid to watch the TV?
We have, which is why we've just been on a bit of an investigation to find out – and surprisingly, it doesn't sound like very much at all.
After quitting the show in December 2018, Yvie Jones told Fox FM that contributors were not paid a wage as technically they're 'not employees' of the network, but were given a $250 'location fee' per house for each day of filming instead.
However, if the contributors lived in a rented property, this fee would go to the home owner instead. The homeowner would then share it with the talent, if they wanted to.
Yvie said this was how the show operated for the first few seasons, and contributors are now thought to be compensated slightly better for their time, but each star does the show 'for the love' rather than boosting their bank balances.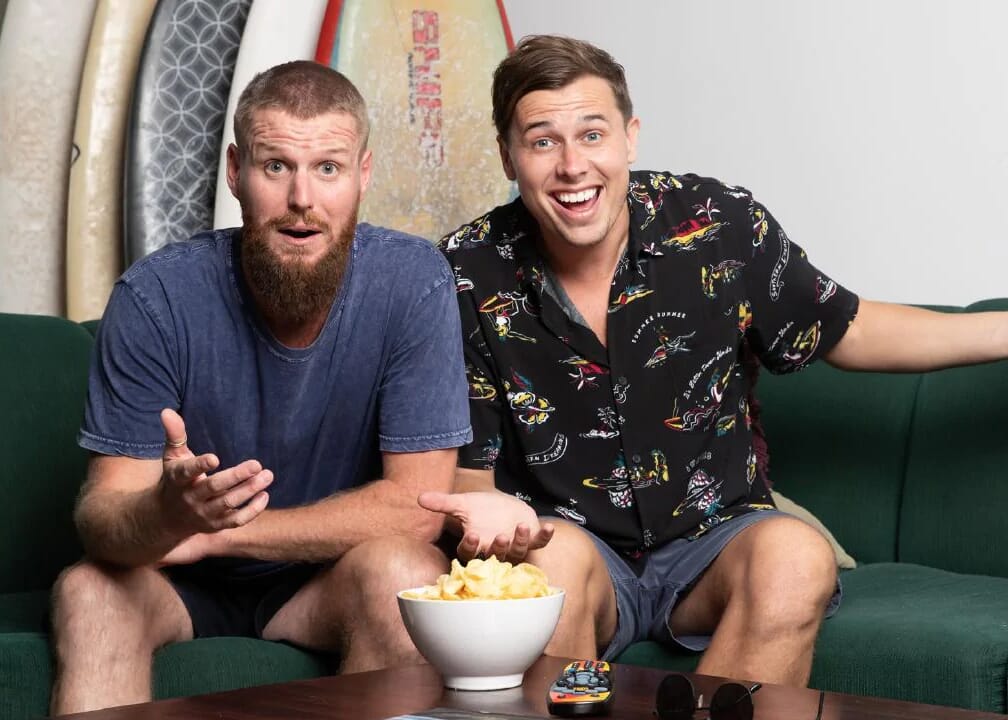 What do the Gogglebox cast work as for their day jobs?
As the cast are just everyday regular folk, they all have everyday regular day jobs too.
Here's what the current cast do when they're not critiquing this week's television….
Anastasia Katselas: Real estate agent
Faye Kontos: Senior Legal Assistant
Kaday Kamara: Nursing graduate working with patients suffering spinal injuries
Chantel Bakac: Youth ambassador for 'Headspace' and volunteer
Sarah Marie Fahd: Hair and makeup artist
Matty Fahd: Marketing and Communications Director
Jad Nehmetallah: Owner of The Picnic in Burwood Park, Sydney
Mick and Di Kershaw: Indigenous art dealers
Matt Dalton: Healthcare Company Director
Kate Dalton: Airline Business Development Executive
Patrick Delpechitra: Manager at local RSL
Wendel Delpechitra: Teacher at Catholic boys high school
Les Elias: Car dealership owner
Danielle Elias: Photographer
Keith: Youth ambassador for "Headspace" and volunteers
Lee: Retired from banking industry after 30 years
Milo: Regional Manager of a surf store
Nic: Primary school teacher
Tim: Retail technology consultant
Leanne: Factory operations manager