The Bachelor's Irena Srbinovska and Locky Gilbert have sparked engagement rumours again.
Taking to Instagram on Tuesday, Network Ten's Perth account shared a photo of the pair taking a selfie with a quokka while visiting Western Australia's famous Rottnest Island.
Not long after, Rottnest Island's tourism account congratulated the pair on their 'engagement.'
'Congratulations on your engagement! That's one 'Locky' quokka,' the company wrote to the couple.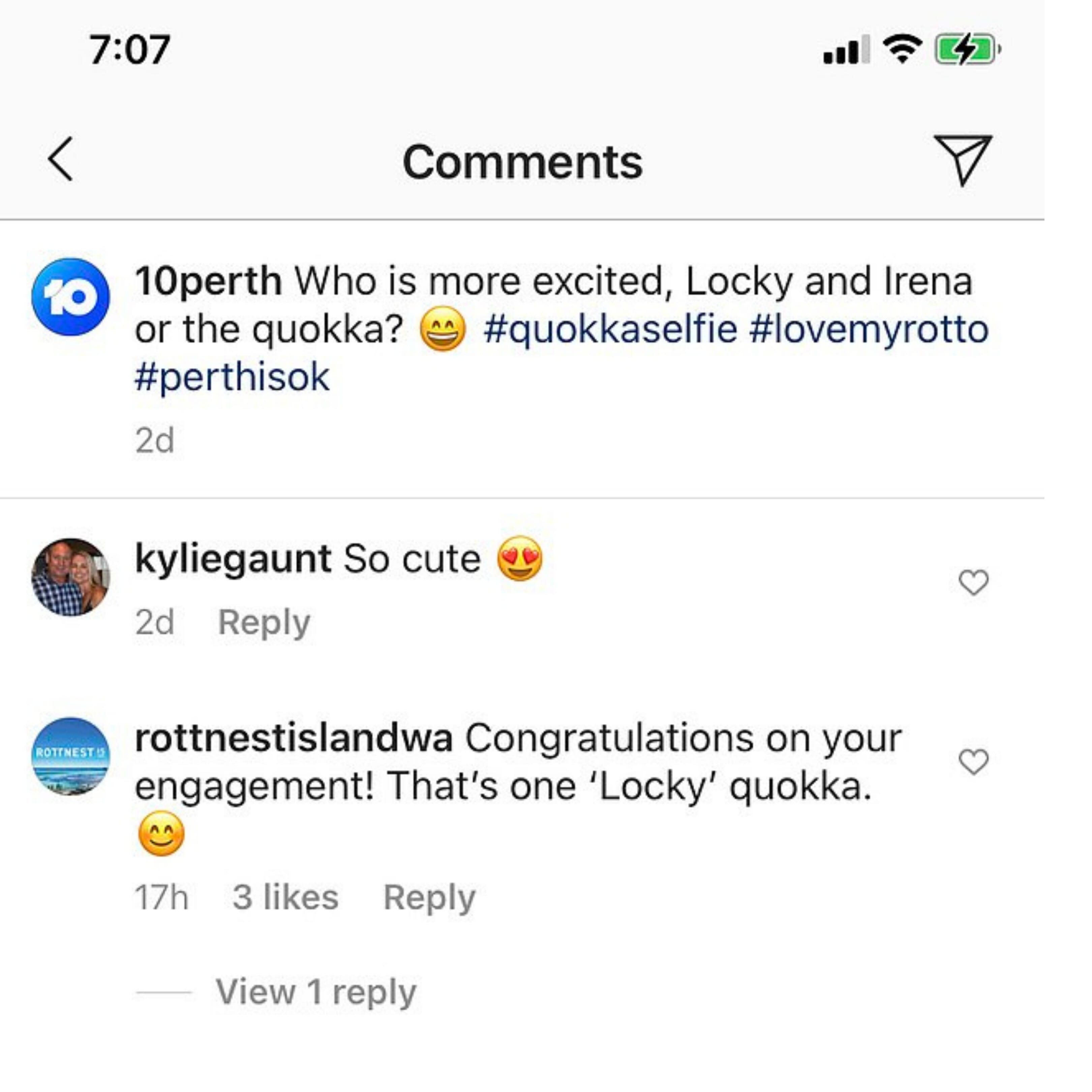 The comment has since confused fans, who are now eager to find out if Locky did propose during their romantic trip, but we are yet to hear an official announcement from Irena or Locky.
Rumours have been swirling about the pair's relationship status ever since Irena shared a photo to Instagram with what looked like an engagement ring on her finger.
Last week, Irena slipped into our DM's to shut down the speculation by telling us that Locky hasn't proposed.
'We are not engaged at this moment in time. That's my ring from the show, not an engagement ring and on the wrong hand,' Irena wrote.